Before the season started, back when we were all looking at the schedule and trying to predict W's and L's, this one looked like an L to almost everyone aside from the blindest of homers.

The Saints of '06 had it going on, making it all the way to the NFC Championship. There was no reason to believe that they couldn't once again make a deep playoff run in the NFC.

So back when we were playing those games, I had the Texans at 5-4 through nine games and 5-5 through 10 games, losing to the Saints on their way to 8-8.

Then a bunch of stuff happened.

First, the Texans lost Andre Johnson in Week 2 and seemingly the rest of their roster in Week 3 against the Colts.

Then the Saints went into the tank. Losing running back Deuce McAllister didn't help matters.

Then the Saints coach put a bandwagon prop in their practice facility.

Then the Texans lost to Atlanta – a loss that that still sticks in my craw but could be partially vindicated by a win over our next NFC South foe this week. That game is the difference between 4-5 and 5-4.

Then the Saints rebounded, winning their next four, only to lose to the 0-8 Rams at home bringing to mind an old party tune by Roger Daltry - or the theme from CSI Miami depending on your age.

These Saints are a team that lost their first three games to Indy, Tampa and Tennessee by a combined score of 103-38, and to top it off they came off their bye week and lost to the David Carr-led Panthers at home in Week 5.

But these Saints are also a team that crushed Jacksonville.

I'll tell you who they are.

The Saints are 4th in the league in passing and have given up the fewest sacks (6) in the league.

But quarterback Drew Brees has been subject to mistakes as he leads the league in interceptions with 12 – but some of that is due to his league-leading 371 pass attempts.

The Saints' troubles are fairly simple to diagnose. When they make mistakes, they lose. When they don't, they win. Sound familiar?
The Saints' offensive woes can be traced to a couple of things.
First, the loss of McAllister eliminated the inside running game from the Saints' arsenal. What made them so effective last year was the dual threat of McAllister inside and working Reggie Bush as a receiver out of the backfield optimizing his ability to create mismatches in space.
Now it's just Bush and Aaron Stecker and the running game isn't the same. The Saints are 27th in the league in rushing with an average of just over 87 yards per game.
But like the Packers have shown this year, you don't need all phases running on all cylinders to win games. The Saints have a dangerous passing attack and are capable of putting up 40 on anyone at any time.
They are also capable of turning the ball over. Sound familiar?
Last week, Rams defensive coordinator Jim Haslett came up with a perfect game plan to defeat his old team.
First he blitzed. Then he blitzed some more. Then he blitzed again.
According to a recent article by Larry Holder at SunHerald.com, Haslett said after the Rams' 37-29 win over the Saints last Sunday that he called some sort of blitz package on 16 of the Saints first 18 plays.
Holder wrote that the Saints couldn't handle the constant barrage, even though the Rams only sacked Brees once and had four quarterback hurries.
Are you listening Richard Smith?
It was the consistent pressure on Brees last week that forced two interceptions and disrupted the former Austin Westlake star's rhythm.
Speaking of…too bad Austin won't be able to see another one of their hometown heroes on TV this week. I think they might be showing reruns of the '06 Rose Bowl up there again this week instead of carrying the Texans game.
Anyway, what worries me a little bit is that with Dunta Robinson out, the Texans will be playing a lot of deep zone and the temptation to 'keep everything in front of you' will be there in order to protect a secondary with a very new look.
The Saints' offensive weapons should be worrisome for a jumbled Texans' secondary. Marques Colston is big and fast. David Patten is small and fast. And, of course, you have to account for Hollywood out of the backfield.
Considering the reasons behind the Saints' four losses, pressure on Brees would seem to be the #1 goal in the defensive game plan this week. It should be a fun chess game to watch – we hope.

You wouldn't think that the Saints would be pounding it between the tackles with their RB situation – but I expect the Texans will be inviting them to do so by playing fewer in the box.
But Saints head coach Sean Payton indicated last week that he regretted abandoning the run so early in the game against the Rams, so expect them to hand off to Bush and Stecker plenty of times in order to keep the Texans' front seven honest and keep the pressure off Brees – if it's there.
The Saints' defense should take its share of the blame as well.
Cornerback Jason David has been torched deep and if there's a better opportunity for Matt Schaub to get reacquainted with his wide receivers, I'd like to see it. David allowed 9 catches for 140 yards and 2 TDs last week against the Rams and Payton won't hesitate to replace David with Jason Craft if things get out of hand again.
The pressure will be on the Texans' O-line once again to protect Schaub, who is looking to return to form after an ugly concussion at San Diego.

It really comes down to which Saints team shows up on Sunday and whether the Texans can win the turnover battle, protect Schaub, and get the ground game going with Ahman Green.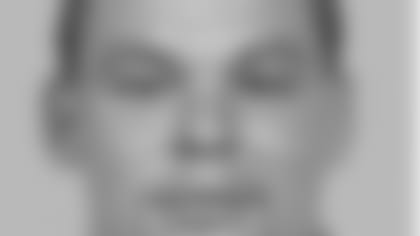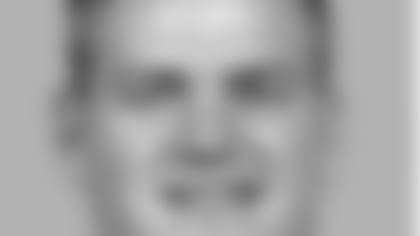 One will be wearing #83 and the other #54 for the Saints on Sunday.