A lot of the players have been talking about the training program that new strength and conditioning coach Ray Wright devised this offseason. It seems that Wright has amped things up in the weight room.
Right guard Mike Brisiel said that the program was designed to cause "muscle confusion." But there was no confusion as to how sore he was after working out with Wright.
After hearing all the hype, I decided to take a field trip to the weight to check out the new set up and talk to Wright. He has changed things quite a bit. The free weights now are in the center of the room and there are new power-lifting machines surrounding the perimeter.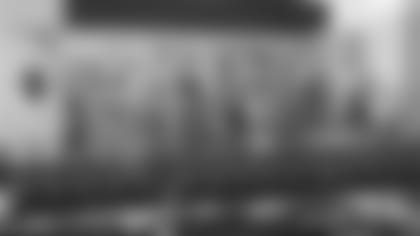 Wright has moved things around to make it easier for players to isolate muscle groups. And there is no mistaking the arms area, aka the Arm Farm, where a bale of hay left over from the rodeo makes a nice touch.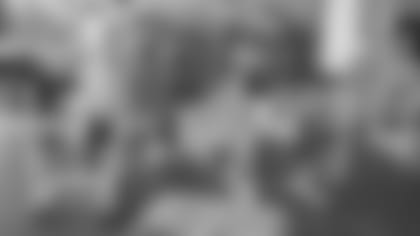 Wright plans to put in new banners, pictures and motivational sayings before the players begin offseason workouts on Monday, April 6.