Fundraisers | Houston Texans - HoustonTexans.com
Houston Texans Foundation Fundraisers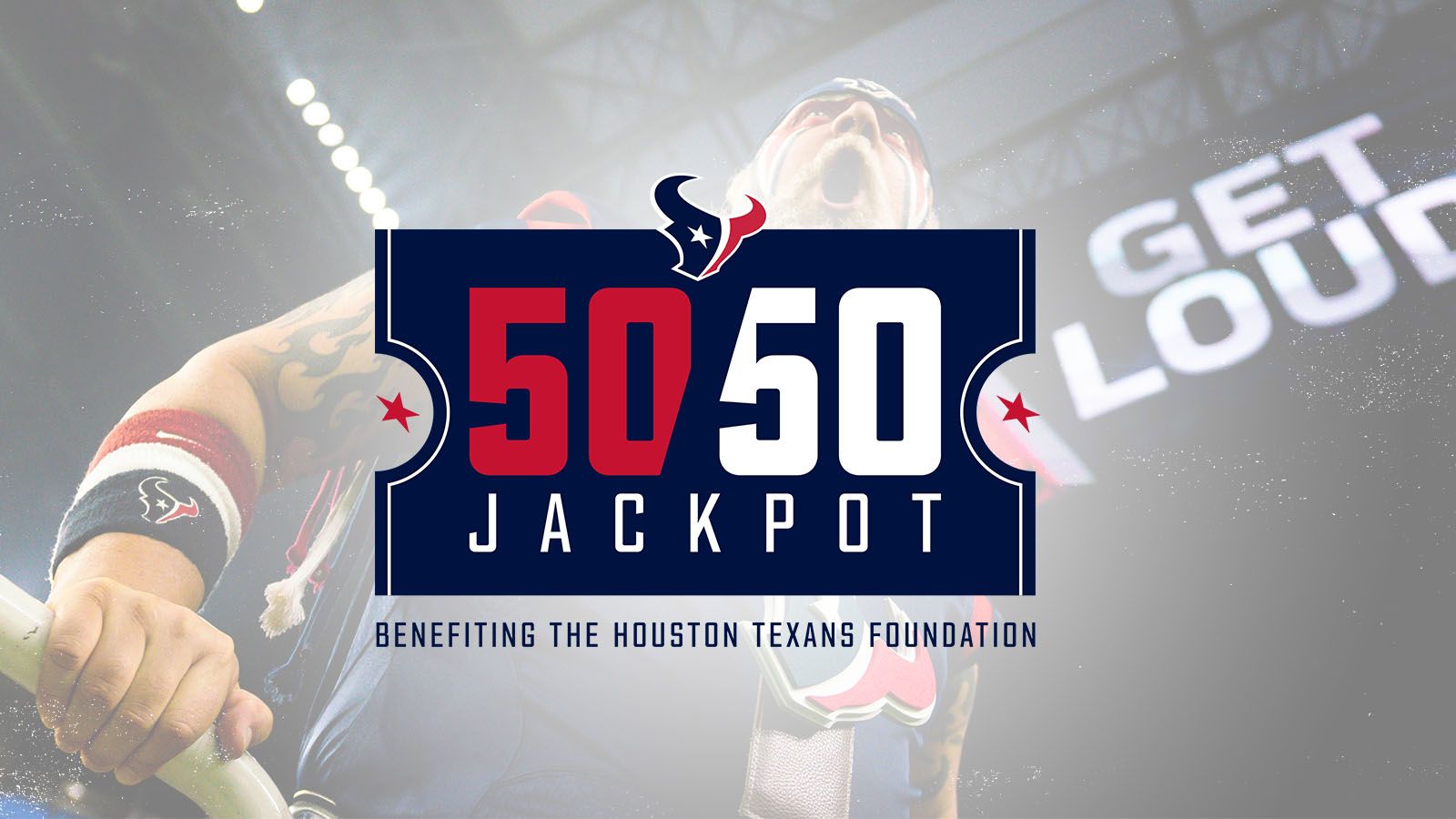 At every Houston Texans home game, one lucky fan wins big by walking away with half of the 50/50 Jackpot, while the other half will support the Houston Texans Foundation. Enter the jackpot at a home game by purchasing tickets from one of our 50/50 Fundraising Representatives or by visiting any of the kiosks located throughout the stadium.
Each year, the Foundation hosts the annual Kickoff Luncheon to help get fans excited for the upcoming season. Guests are given the opportunity to attend the only event that brings together the entire Texans team, as well as share a meal with one of the Texans players. In 2019, the luncheon was held at the Hilton Americas, and defensive tackle D.J. Reader was named the Spirit of the Bull winner, an award given annually to honor a player who excels in service to the community. Nearly 700 guests were in attendance, and more than $250,000 was raised to benefit the Foundation.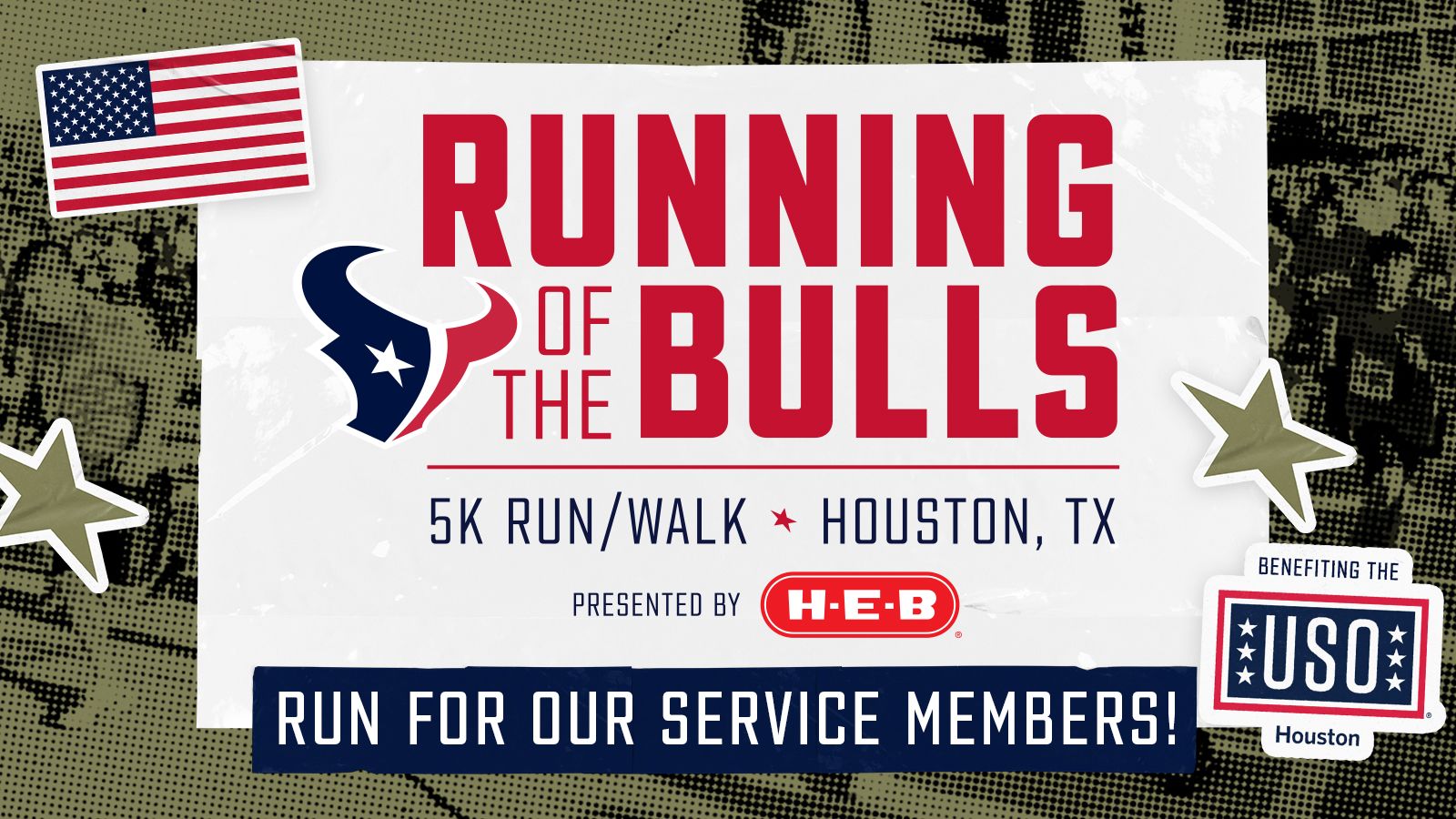 Registration for the 2021 Running of the Bulls 5K presented by H-E-B and TORO's Kids 1 K presented by Texas Children's Hospital is now open! Honor those who have or are bravely serving our country by running/walking for them on Sunday, November 21! Your registration will fully benefit USO Houston and the Houston Texans Foundation*.* Included with your registration, you will receive swag like a finisher's medal, 2021 T-shirt, runner's bib, and Texans partner coupons. Plus, get discounted game tickets (starting at $29) to attend our Salute to Service game presented by Bud Light on Sunday, November 28 at 12:00 PM CT.
For the 11th straight year, everyone's favorite "foodie event" Taste of the Texans was held at NRG Stadium. Nearly 800 guests sampled dishes from 25 of Houston's top restaurants and mingled with Texans players, Lady Texans, and Ambassadors. In 2019, $350,000 was raised to benefit the Foundation, the Houston Food Bank, and Houston Methodist.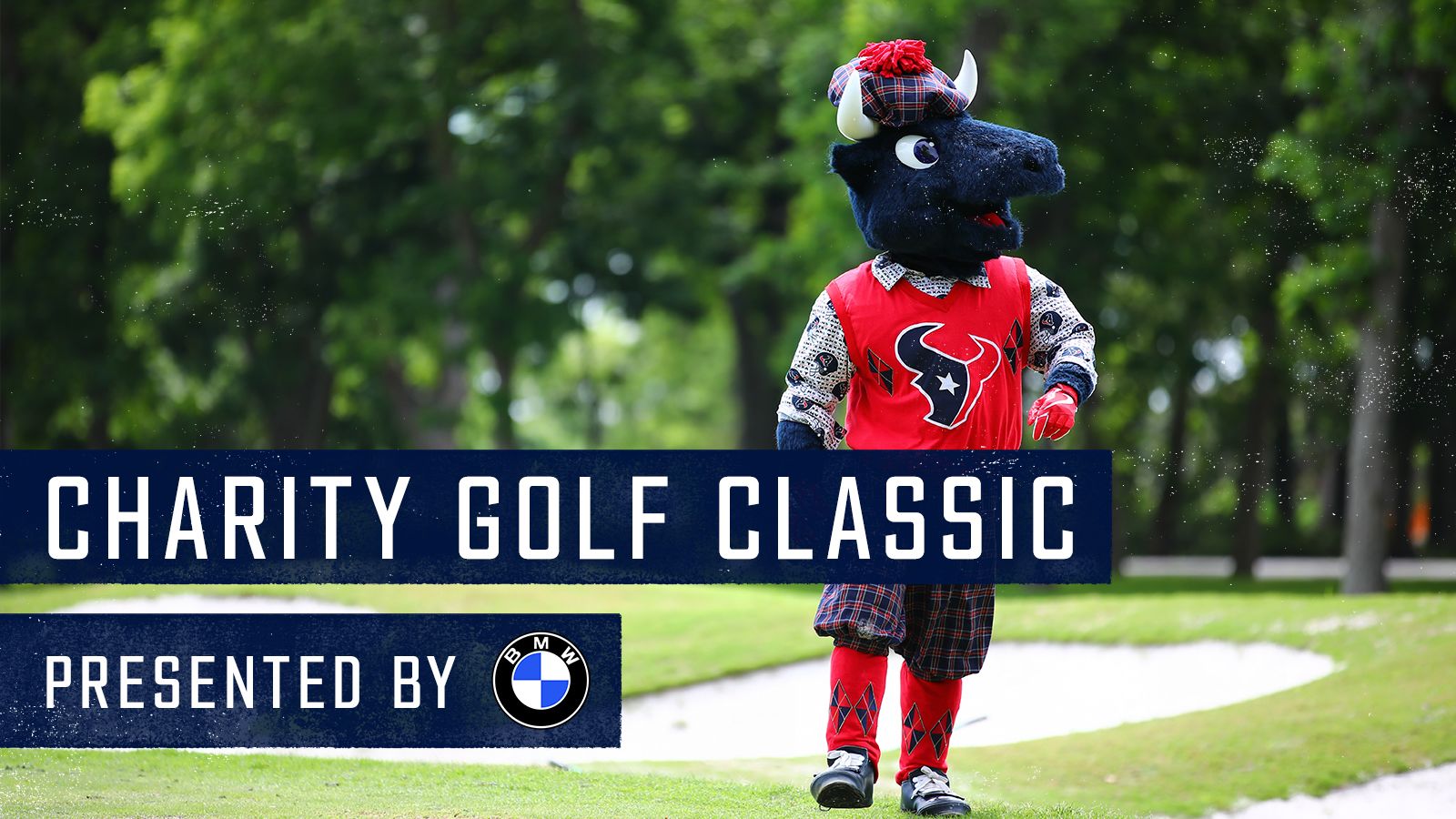 The annual Houston Texans Charity Golf Classic provides guests with an exclusive opportunity to mingle with players, coaches, Cheerleaders, and executives. Each foursome is paired with a Texans celebrity for 18 holes. The event is preceded by the Texans Insider Dinner, where sponsors are able to enjoy dinner while hearing remarks from players and executives. In 2019, nearly $365,000 was raised to benefit the Foundation.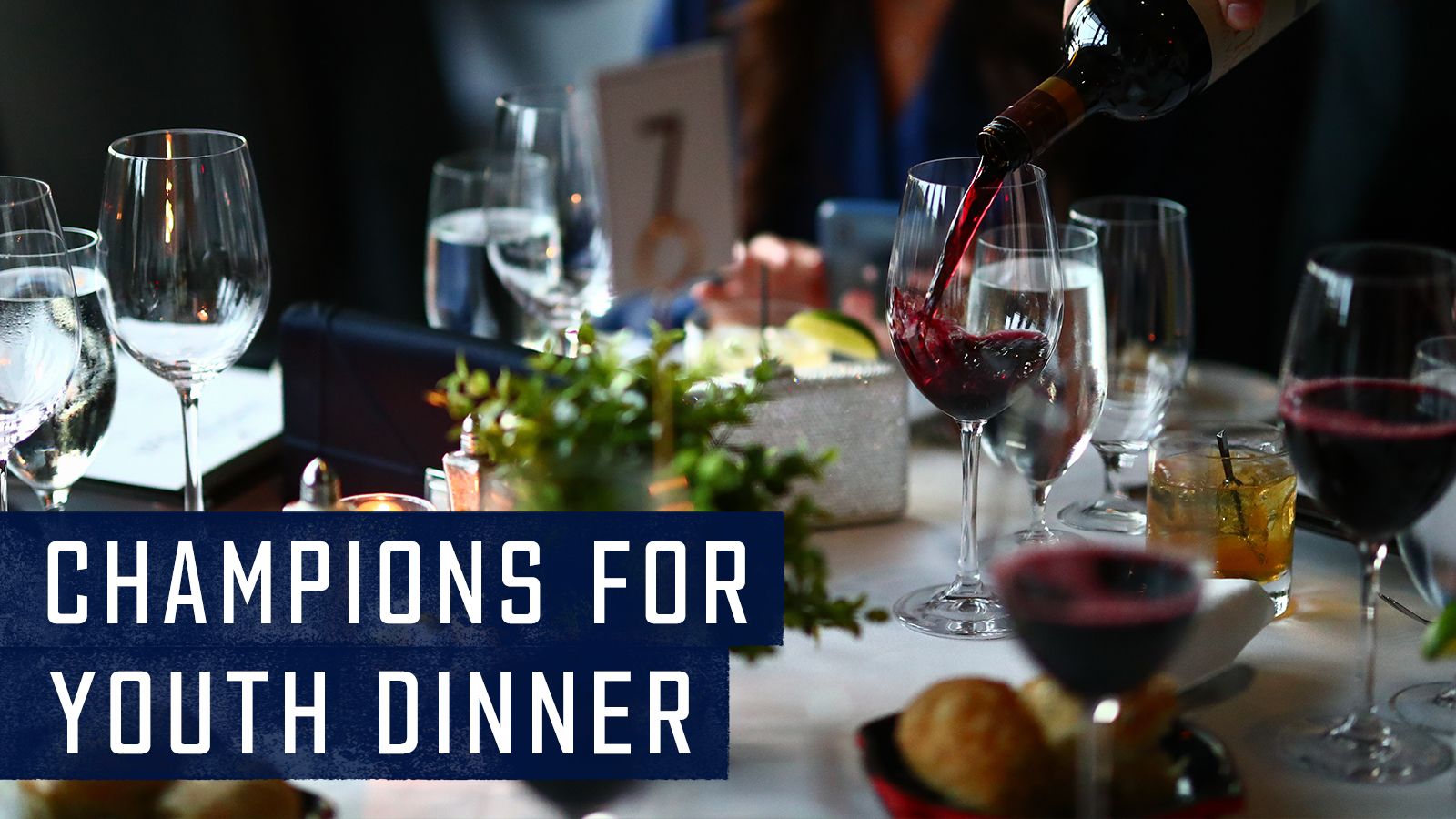 In 2019, the Foundation hosted the first-ever Champions for Youth Dinner at Steak 48, with Lady Texan Hannah McNair and Texans chairman and CEO Cal McNair serving as the event chairs. The dinner allowed guests to enjoy an evening of fine dining and unique experiences with dozens of Texans players. The event raised nearly $200,000 for the Foundation.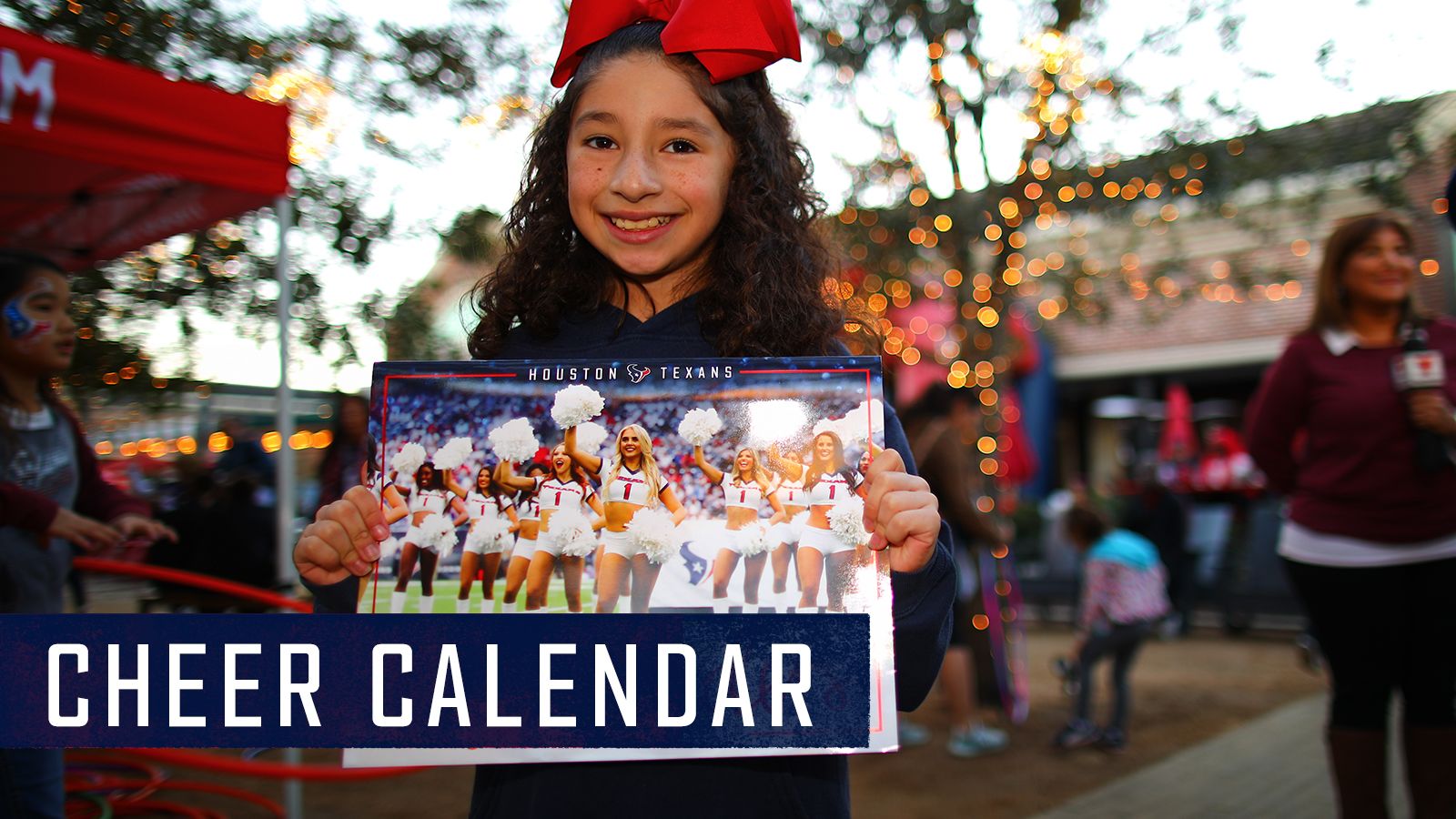 The 2020 Houston Texans Cheerleaders Sideline Calendar highlights some of the most iconic moments in the Cheerleaders' signature routines from the 2019 season. Proceeds from the calendar benefit the Foundation, and more than 2,000 copies have been sold.