Contests and Promotions | Houston Texans - HoustonTexans.com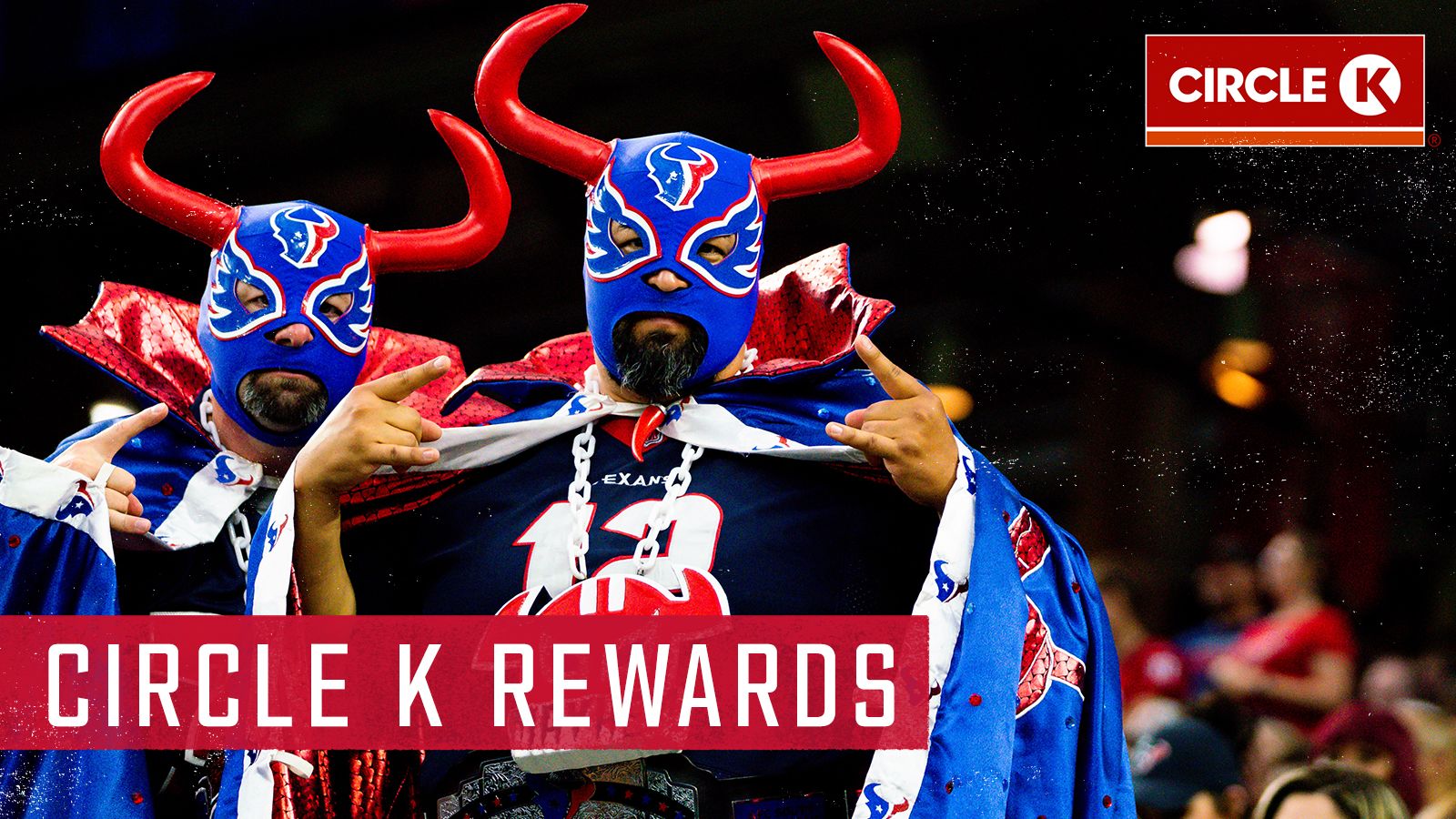 Get your Playoff Tickets at Circle K! Register on the Texans App and visit your local Circle K to enter to receive 2 tickets and $500 Visa Gift Card!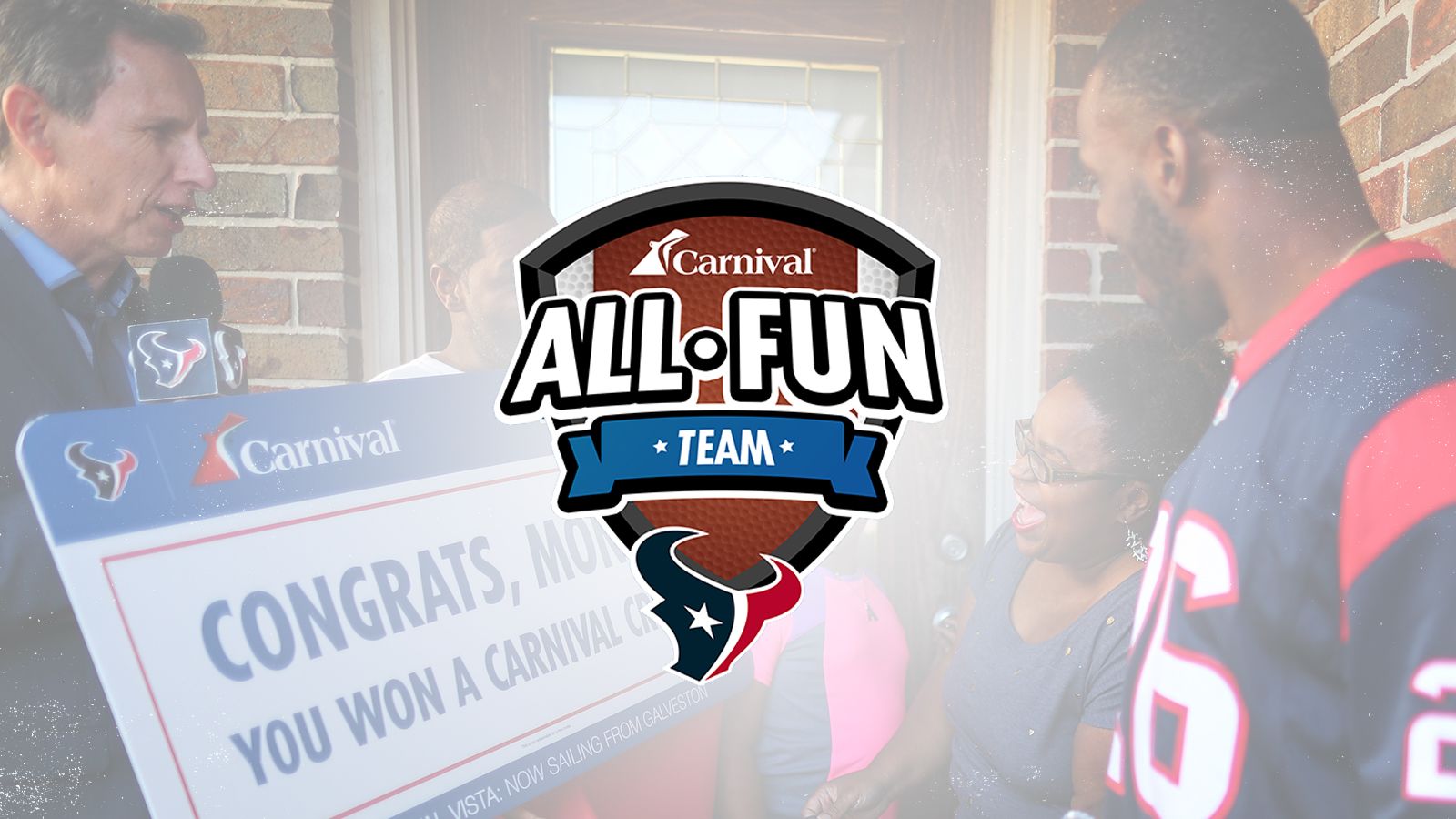 This season, we are celebrating our fans with Carnival Cruise Line by drafting 11 lucky Texans fans to join the
All-Fun Team and score a cruise!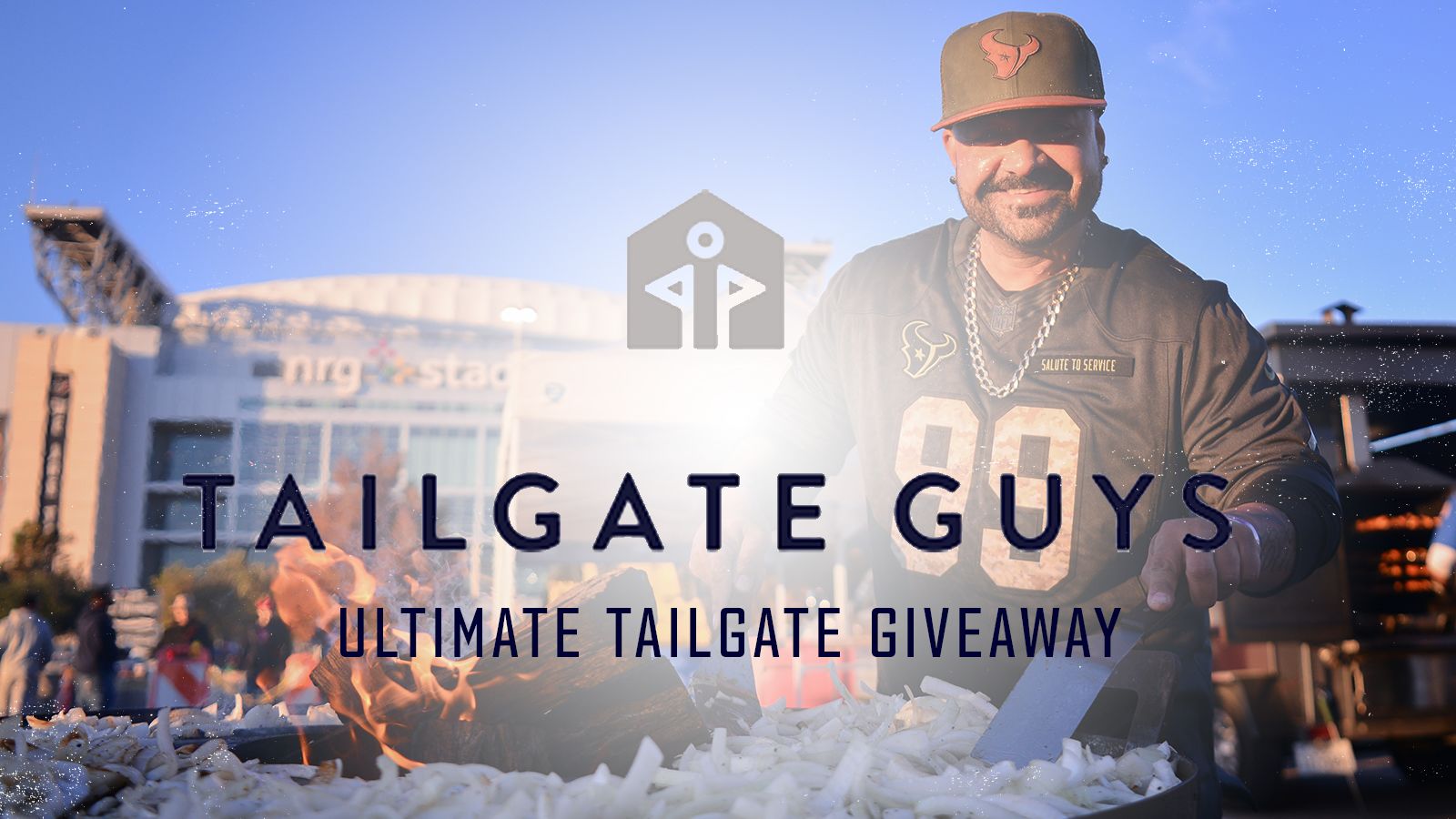 Enter to win a VIP Tailgate party to the Texans home opener on September 15th courtesy of Tailgate Guys!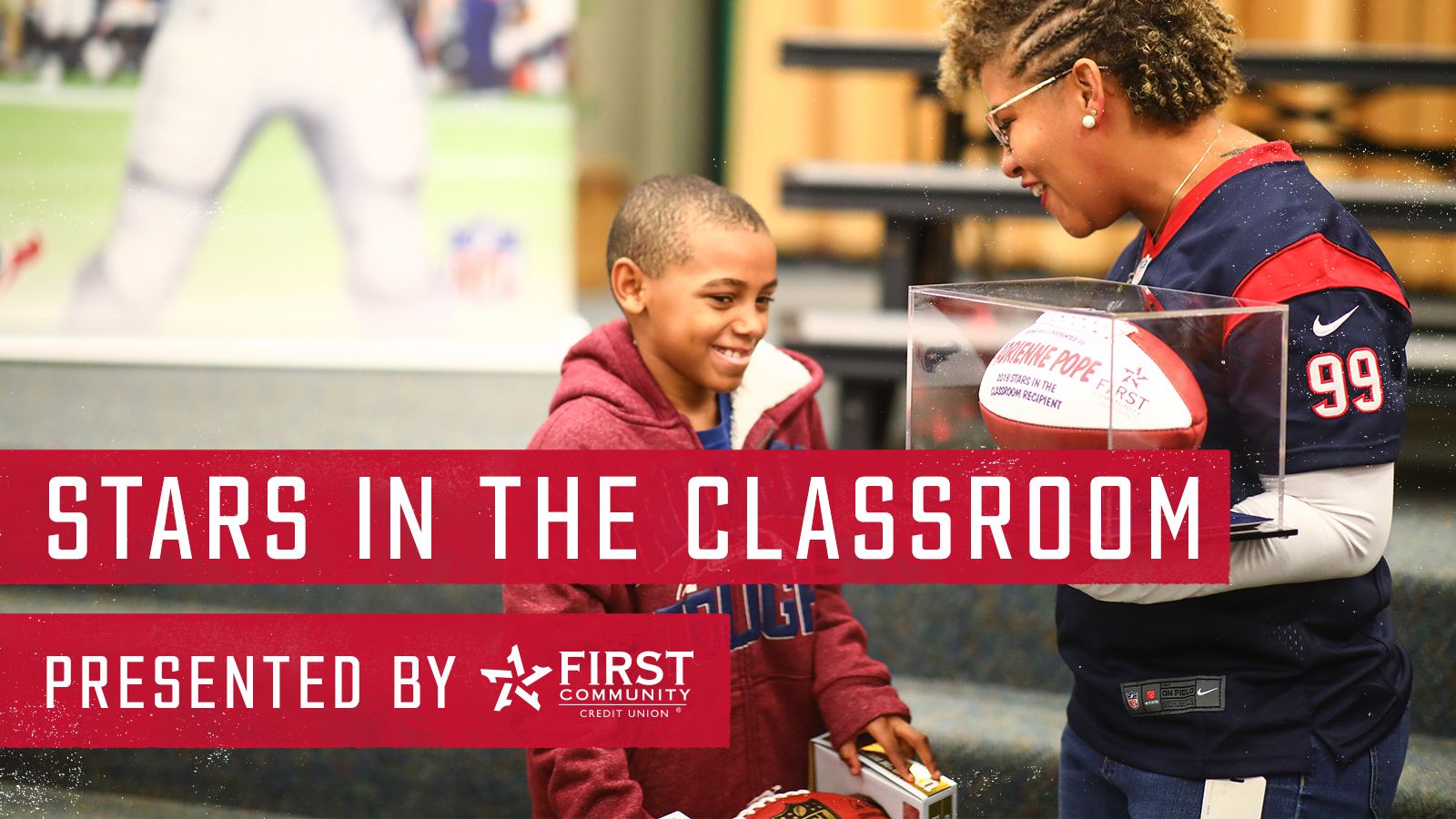 Each year, we team up with First Community Credit Union to help students thank ten exceptional Houston area teachers (Elementary through High School). From July 31st through October 31st each year, students can nominate teachers who've made an impact on them to show their appreciation for all they do in the classroom.
Winning teachers receive:
A visit from a Houston Texans player
A commemorative, custom game ball
Two (2) tickets to a Houston Texans home game with sideline passes
$500 donation to your school district in honor of the winning teacher
$100 Gift Card compliments of Palais Royal
Students: If your teacher wins, so do you! When you nominate a winning teacher, we'll give you a football autographed by a Houston Texans player.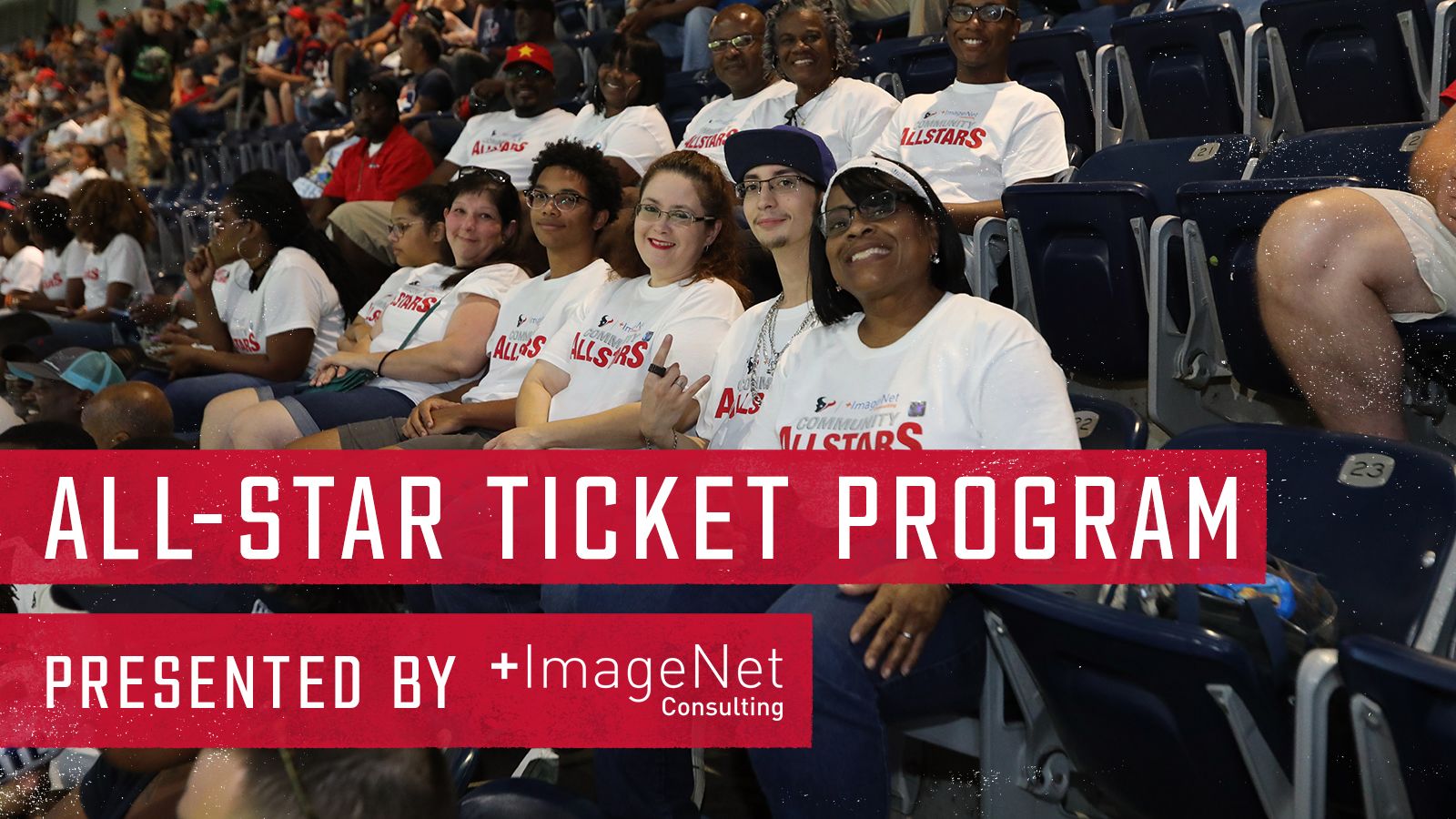 Is your nonprofit doing great things in the community? Are you making a difference by creating service projects that provide health communities or focus on character development for youth in underserved communities? If so, you may be an ImageNet Community Allstar.
The ImageNet Community Allstars program seeks to reward nonprofit organizations implementing and participating in community service projects that align with the mission of the Houston Texans Foundation to be "Champions for Youth." Selection for the program is based on a variety of factors in addition to having a service project that exhibits your organization's definite impact to increasing and creating healthy communities.
If selected, your group will be invited to a Houston Texans pre-season game, receive t-shirts, and food vouchers. The three groups with the most impactful project will also be invited to participate in special pre-game activities, pending any capacity limitations.
Enter promotional second-chance drawings for a chance to win these great prizes thanks to Texas Lottery:
Private plane away game trip - Owner for a day
Suite & on-field contest experience
VIP Texas season tickets package for one (1) years
Custom RTIC Cooler and Texans merchandise pack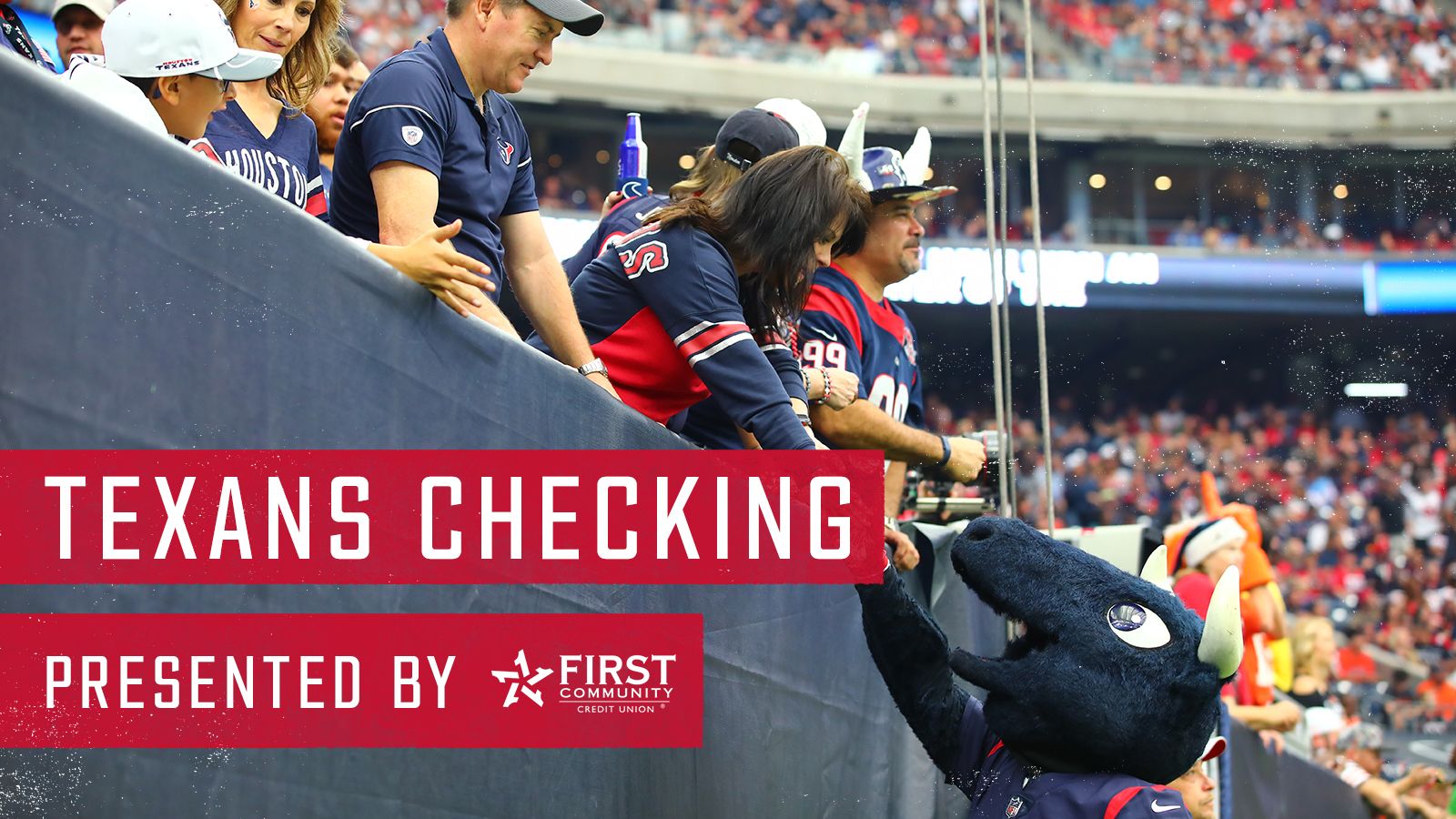 Want to get automatically enrolled in weekly drawings for tickets to Texans games, VIP ticket opportunities and autographed Texans merchandise while getting discounted rates on your auto or personal loans? Be part of the Texans Checking team today!
Sign up for the Reliant Texans plan today and receive exclusive perks!
- $100 Reliant Visa Prepaid Card to get geared up for game day
- An invitation to a Houston Texans autograph session, where you can meet players face-to-face
- A $25 donation on your behalf to the Houston Texans Foundation
Get all of this at a competitive price today!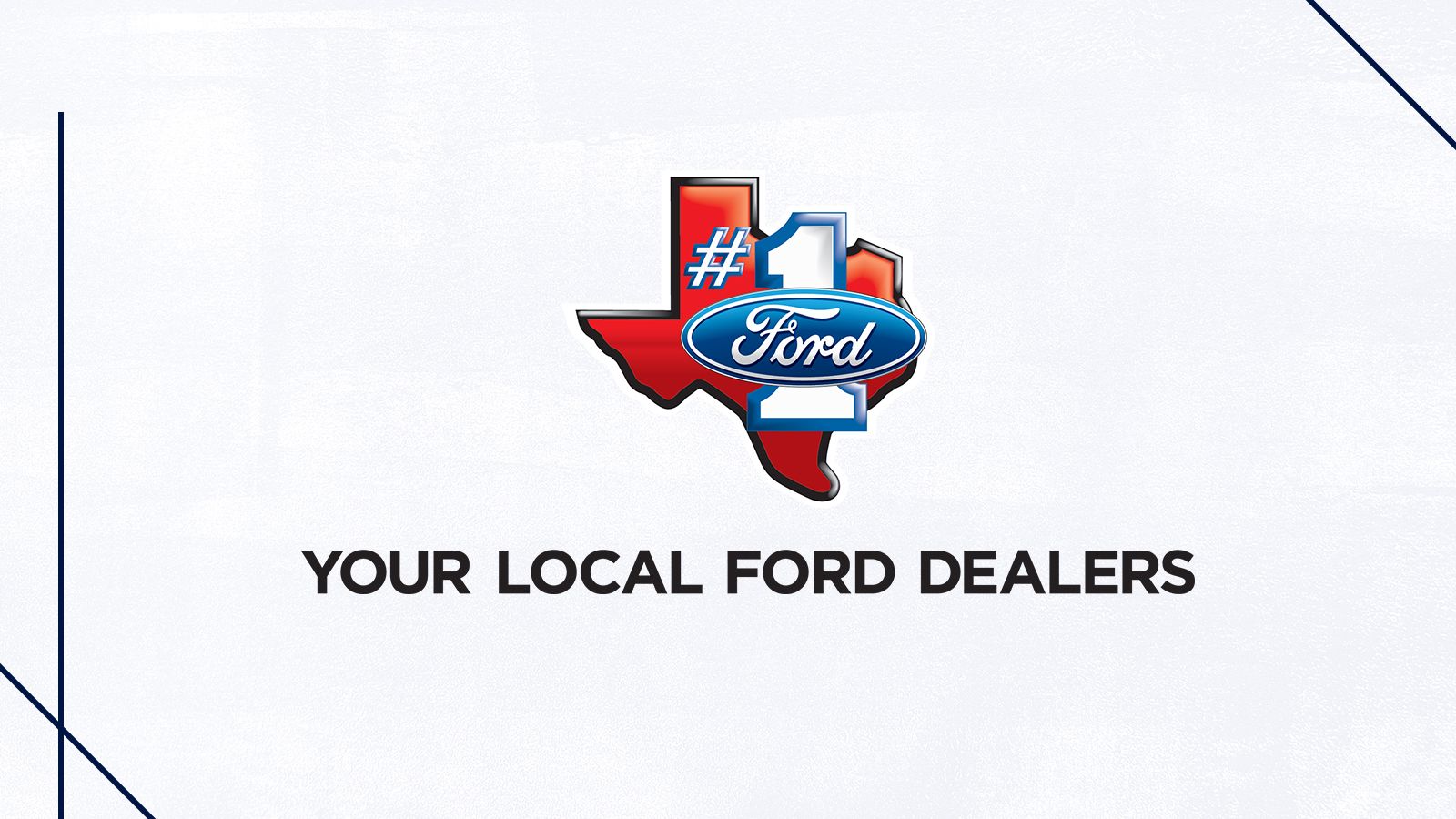 Lead the Texans with TORO presented by Your Local Ford Dealers
Have you ever wanted to lead the Texans onto the field before a home game? 
Thanks to Your Local Ford Dealers, here is your chance. Fill out the form below to enter for your chance to sit in TORO's Ford F-150 vehicle as he leads your Houston Texans out of the tunnel on gameday. Not only will you get to experience this once-in-a-lifetime thrill, but you will then get to cheer the Texans to victory and see yourself, front and center, on the end zone video boards at NRG Stadium during the game.