The city of Houston is unlike any other. The diverse culture, unmatched spirit and rich art scene bring H-Town to life at every street corner.
Unveiling the inaugural mural to the city – aiming to merge the city's electric vibes and love of football.
Stop by the mural located at Scoots TX (2102 Leeland St. Houston, TX 77003) to take a photo and enter below to win tickets to our home opener!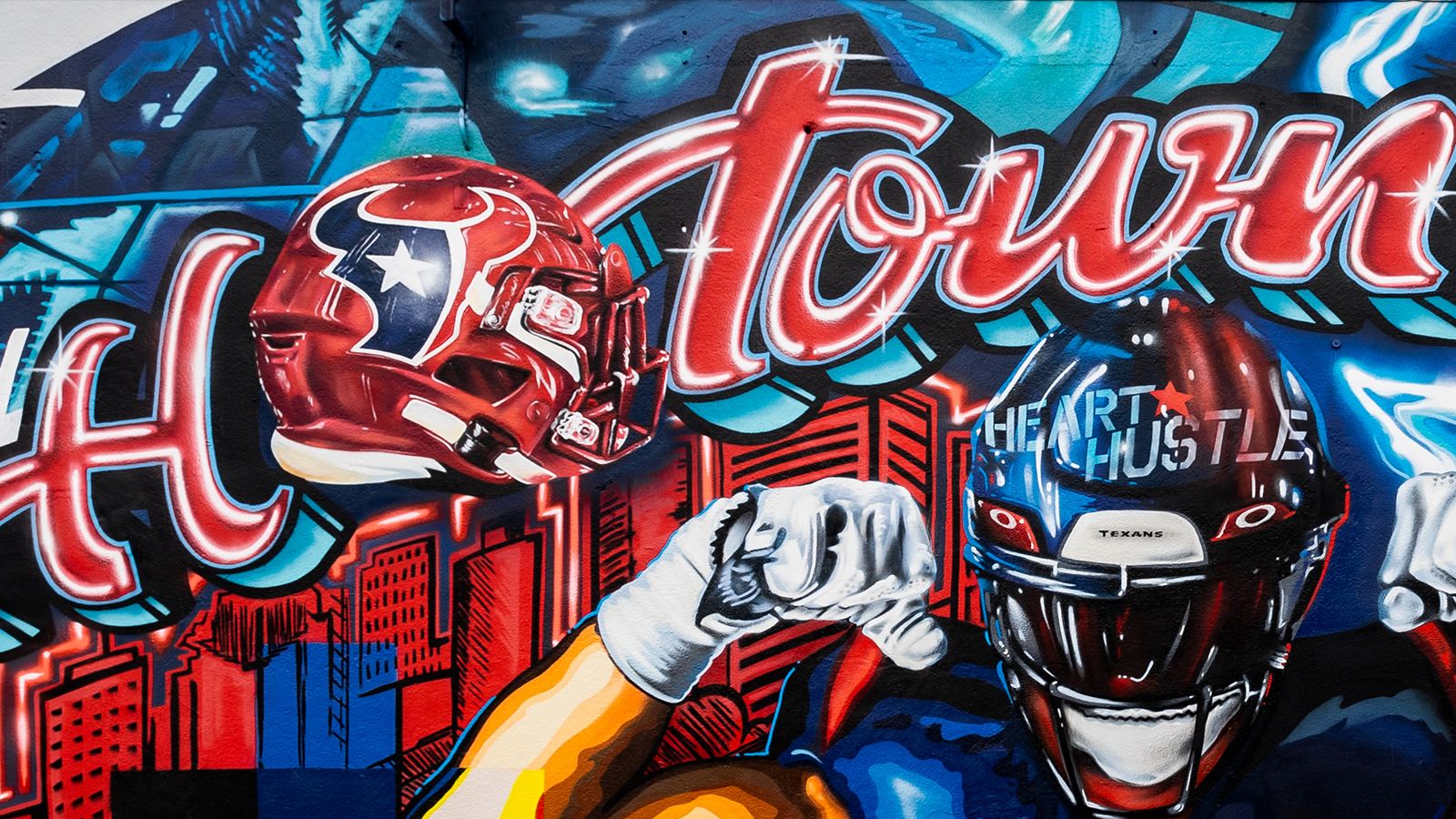 City first.
The first design you see when viewing the mural is "H-Town" signifying city first and above all else.
Battle Red.
The Houston Texans unveiled a new Battle Red alternate helmet debuting for the 2022 Season.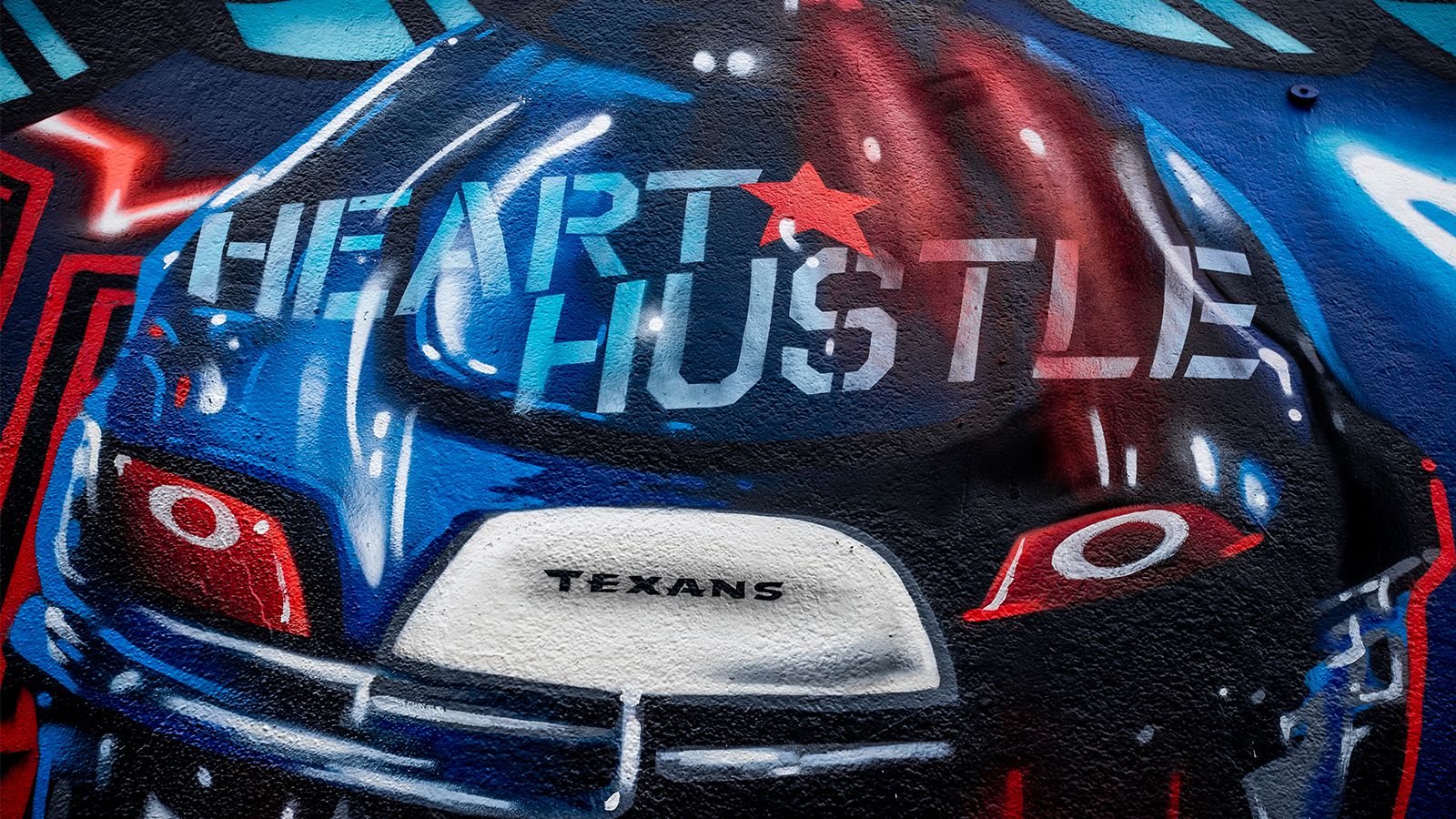 Heart & Hustle.
It's all about the heart and hustle with Texans football.
Show up. Show out.
Head Coach Lovie Smith's locker room mantra.