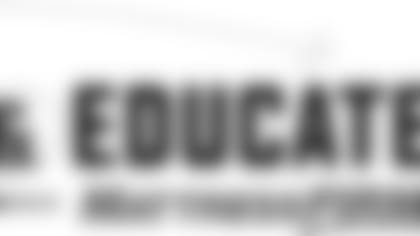 And, for good measure, here are my quick hit observations from games throughout the league.
The Eagles defense is for real with defensive tackle Fletcher Cox healthy and quarterback Carson Wentz just keeps getting better. The Eagles could be the cream of the NFC crop before long, if not already.
Panthers quarterback Cam Newton does things in a game that are just jawdropping, but if the Panthers don't get him a running game, they're going to burn up this team's engine (Newton) and die before the end of the season.
The Saints defense? Go back and listen to what I said after the Texans practiced against the Saints. The Saints are now hot and perhaps the best team in the AFC South.
The Falcons have not looked good all year long. They got a bit lucky in Detroit this year or they would be 2-3 right now. Heard this before...they gave up a big lead and lost a game that they had in their back pocket.
If I were Doug Marrone, I'd fly the Jaguars somewhere for a week of practice and then fly back into Jacksonville for a home game. The Jaguars lost to the Rams on Sunday, making them 0-2 at home (0-1 in New Jersey) yet 3-0 in Houston, London and Pittsburgh.
Speaking of Pittsburgh, how does that team look that bad against Jacksonville and then hold Kansas City to 13 points? And, how does Kansas City score only 13 points with all those weapons one week after scoring 42 at NRG Stadium? The Steelers were great all day and a stroke of luck - Antonio Brown's juggling one handed catch that should've been a Phillip Gaines interception - broke KC's back.
The Broncos saw the Chiefs lose, were coming off a bye week and were playing the 0-5 Giants on Sunday night. The formula for a win couldn't have been more clear. Then, the Broncos tripped all over themselves and the Giants righted the ship for a convincing 23-10 win. It was an ugly night for Vance Joseph and his Broncos.
Congratulations to Mitch, or Mitchell whatever, Trubisky for his first win as a starting quarterback for the Chicago Bears. If the Bears keep this up, they need to petition for membership to the AFC North after beating both Pittsburgh and Baltimore. In fact, Chicago's only two wins are against the AFC North top two teams.
To my cheesehead brethren, my heart aches for your loss. Injuries are one thing. Injury to the captain of the ship is a whole different animal. Hopefully, Aaron Rodgers can make it back before the end of the season.
The Cardinals are the movie Cocoon come to life. Thirty-somethings Carson Palmer, Adrian Peterson and Larry Fitzgerald put up season best numbers in a 38-33 win over Tampa Bay. That reminds me…
...what the heck is going in Tampa Bay? Hard Knocks hangover? Backup Ryan Fitzpatrick came in and made that a contest, but falling behind 31-0 early in the second quarter? Really?
The Chargers finally won a late game with a field goal. I always liked Nick Novak and I'm really happy for him that he was able to boot one through to beat the Raiders, which by the way…
...what a mess the Raiders have become. Since scoring 45 to beat the Jets, the Raiders have scored 53 points in their last four games. As a frame of reference, the Texans have scored 157 in their last four games and had 57 alone in their Titans win. Quarterback Derek Carr threw an interception on the first play of the game and that was seemingly a sign of things to come. Now the Chiefs come to Oakland on Thursday night. Ouch.
Someone who speaks non-officiating legalese is going to have explain to me why Jets tight end Austin Seferian-Jenkins didn't score a touchdown against New England. The rationale I read made no sense whatsoever.
Alright, that'll do it. See ya in a couple of weeks, folks, after a long trip to the Pacific Northwest, only the second in team history.