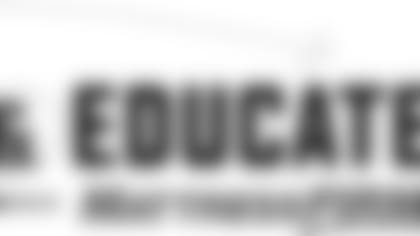 I love Battle Red Sunday. Of all of the colored theme days that we have (Liberty White Sunday, Deep Steel Blue Sunday), this one is my favorite. I love the look. I hate when another team in red decided to ruin the day for the red clad Texans fans on hand. Here are my observations from a tough to stomach 26-16 loss to the 49ers.
I want to start with DeAndre Hopkins. Knowing Hop the way that I do, I know that the fumble on the screen will stick with him more than any good thing that he did on Sunday. That said, he nearly single handedly kept the Texans in that game. He forced San Francisco to take Dontae Johnson out of the game after Hopkins torched him throughout the second and third quarters. His ability to make a legal catch, one that doesn't look like a catch at first glance is unreal. Most guys can't get the toes down. Most can't control the ball through the end of the catch. Most can't make the catch in the first place. He does all of that, amazingly. He has 88 receptions (2nd in the league), 1,233 yards (2nd in the league) and 11 touchdowns (1st in the league). Stud.
T.J. Yates entered the game due to unfortunate circumstances, but that's sort of been T.J's calling card since he entered the league in 2011. In 2011, it was Matt Schaub and Matt Leinart. In 2015, it was Brian Hoyer. On Sunday, it was Tom Savage. After Savage left the game due to being evaluated for a concussion, Yates promptly drove the team down for a touchdown, one in which he targeted Hopkins in the back of the end zone.
Then, to start the second half, Yates ended the first drive of the second half with another touchdown. This time, he dropped a beautiful bomb to Hopkins in the back corner of the North end zone. I had my eyes on Yates initially but when I saw that Hopkins might be the target, I fixated on him. That ball was thrown before, WELL before, DeAndre had made his break for the corner. Where I was stationed, I could see the ball coming down and Hopkins sprinting to the spot to make the catch. That was cool. Great throw. Great catch.
When the Texans took the lead on that drive, I thought it was going to be a wrap. They fought back for the 16-13 lead after trailing 10-3 and now had all the momentum in the game, it appeared. Then, Jimmy G happened.
San Francisco quarterback Jimmy Garoppolo was a bit rattled in the first and second quarters. He threw one interception over the middle of the field to Kareem Jackson and under duress later in the half, nearly threw another. Andre Hal slipped making a break on a ball that would've been a sure interception and long run back. There was no one in front of Hal for about 20 yards. But,  he didn't throw that interception which would've potentially eroded his confidence and I couldn't help but think about Deshaun Watson's first start at Cincinnati. He had two throws early in that game that should've been interceptions but they were dropped. As such, his confidence grew and grew in that game to a point where he clinched the game with a stellar drive down the field in the fourth quarter that helped give the Texans a win.
From that point forward, Garoppolo went to work. He used bootlegs and the quick passing game to move the ball effectively. After missed interception opportunity, Garoppolo's next five drives went like this: field goal, touchdown, field goal (end of half), field goal, touchdown. He got hot at the right time.
The thing is that Garoppolo's biggest plays came from guys like fullback Kyle Juszcyzk and tight end Garrett Celek. They combined for five catches but each had a pair of catches on scoring drives that were killers. Juszczyk made an unbelievable over the shoulder catch on the 49ers sideline with two Texans defenders on him for 29 yards. Then, two plays later, Garoppolo found the 49ers fullback wide open in the left flat for another 31 yards. Two plays later, Carlos Hyde powered in for a touchdown.
Celek then came to life with the score 16-16. On third and six, he was unaccounted for up the middle of the field, snatched the throw from Garoppolo and motored 61 yards down to the 20 yard line. Five plays later, he was open in the left flat for a six yard touchdown.
San Francisco running back Carlos Hyde's 31-yard run around left end right before the half might have been the most important play of the day. The Niners running the ball seemed to signal that they were content heading to the locker room with a one point lead. But, after 31 yards and a hot, excellent kicker ready, the Niners took a shot. Two plays later, Garoppolo hit Aldrick Robinson for 18 yards, then again for nine yards to set up Robbie Gould's 35 yard field goal. That made the score 13-9. So, play this one out (again, by the way), If, IF, IF...K Kaimi Fairbairn makes his extra point, the Texans hold the Niners before the half, it's 10-10. Then, when DeAndre Hopkins made his second touchdown catch, it's 17-10. Different ball game at that point. But, it didn't happen and that's highly frustrating.
Texans rookie linebacker Zach Cunningham was one of only two Texans defenders to play every single play. In fact, with an additional 12 plays on special teams, he played more plays than any other player on Sunday. With that time on the field, he continued to take strides toward being a big-time player in this league. His speed to the ball carrier is highly impressive and he's been able to clean up plays away from him, running them down from the backside. He finished with nine tackles, a half of a sack (with Brian Cushing), a tackle for a loss, a quarterback hurry and a pass defensed.
It was good to see rookie outside linebacker LaTroy Lewis get a sack in his first action for the Texans. He had an outstanding preseason for the Raiders but Oakland was stocked full of edge players. He had been on the Texans practice squad all season long and finally got his chance on Sunday. He finished with a tackle for a loss, a sack and a quarterback hurry. I'm excited to see what his future can be for this team going forward.
Brian Cushing returned to the field for the first time since the opener, but he didn't always play his traditional inside linebacker position. He looked fresh and played well at first glance, finishing with a half of a sack, five tackles and a quarterback hurry. He said after the game that it was the first time playing outside linebacker in quite a while, but he didn't look out of place in the slightest.
Man, I know it's coming every single year, but when Sgt. John Kadleck played 'Press Your Luck' to win an autographed football and won a house too, I lost it. I'm not scared to say it. I was so happy for John and his family. Really cool moment for everyone in the stadium and I'm always glad to be there to experience it.
Well, there's not much more to it, hopefully, this will get better next week in Jacksonville. See ya then, everyone. Thanks for reading.
Houston Rockets legend Hakeem Olajuwon visited the Houston Texans as the homefield advantage captain.