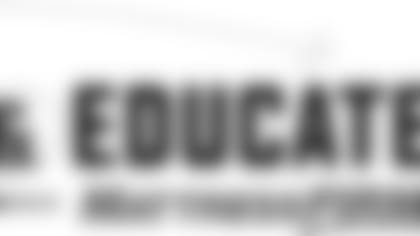 There have been some gut punch losses this season; I'm not breaking any news whatsoever. Unfortunately, I don't know that I truly have the words in my vocabulary to describe the frustration of a 4-8 season that could possibly be 8-4. One play in New England, one stop in Seattle, one more second to throw versus Indianapolis, no turnovers in Baltimore and, perhaps, one made field goal today…and we're talking about a much different season. However, wallowing in pity won't change history, so let's dive into my observations from the team's 17-13 loss to the Titans (that's how I'll remember it, anyway).
Of all of the close losses that the Texans have had, this one stung. I wanted this one badly. Why? The Texans were an injury-riddled mess. In the second half, they had just two receivers and one of them went to the locker room before the half. The offensive line had been jostled around with two different moving parts. The defense lost Johnathan Joseph. The Texans, given all of that, really had no business being in the game at all, but there they were with a chance in the fourth quarter only down by four and the ball in scoring range. That's why I wanted a W for these guys - they deserved one on this day. I'm going to say it and don't care at all what anyone thinks, but that was perhaps the most proud I've been of these players and coaches. Sure, they didn't get a W, but the way that these guys battled back makes me proud to be associated with them.
Before I start with moral victories and the sort, know this the offense was without the following for most of the game…Ryan Griffin, Deshaun Watson, D'Onta Foreman, Chris Clark, C.J. Fiedorowicz, Bruce Ellington, Braxton Miller, Will Fuller, Alfred Blue (late third and fourth quarter) and Julien Davenport. Yet, the Texans were 8-of-16 on third down, outgained the Titans (even after Derrick Henry's long touchdown run) and ran 75 plays (to the Titans 50). Andre Ellington had to play slot receiver after being here for two weeks because his cousin Bruce had hurt his hamstring. Stephen Anderson was the only tight end left on the roster. At halftime, Bill O'Brien told me that he was just trying to make it work with all of the moving parts and he did a masterful job giving the team an opportunity to win when lesser teams would've folded the tent and gone home for the day.
Unfortunately, the Texans just couldn't punch it in the end zone down in the red zone. To make matters worse, they missed two field goals. So, instead of having a shot at a game winner on the final drive, the Texans had to go for the end zone, down by four. Even if they had made one chip shot field goal, it would've changed everything. Then again, the offense will tell you that it should've punched it in the end zone a couple of more times.
The missed field goal before the half was a killer because the Titans got the ball at the spot of the miss. They, in turn, went down and kicked a field goal before half to tie the game at 10. Had Fairbairn nailed that one, the Texans would've been up 13-7 at half, with a completely different outlook.
The 4th-and-19 throw from Tom Savage to Stephen Anderson was as clutch as it gets (watch below), though. Keep in mind that was after three straight false start penalties. That 15 yards turned a 4th-and-4 into a 4th-and-19. Once it got to 4th-and-10 plus, the Titans took linebacker Jayon Brown and put him right over DeAndre Hopkins. Then, Leshaun Sims took a position 10 yards behind him. Essentially, the Titans wouldn't let Hopkins beat them as he did Logan Ryan (injured earlier in the game) on the sideline. So, Tom Savage found Stephen Anderson in the one area that was open. I mean, incredible throw and catch for 22 yards. I was so nervous at that moment that I don't even think I celebrated…even after the review.
The next play was the Texans only turnover of the day on a tremendous interception by Leshaun Sims. Gut. Punch. It was just a great play by Sims.
That said, let me get to Tom Savage. That guy got the you-know-what beat out of him on Sunday and kept getting back up. One play after the next and made one huge throw after another. That throw to Anderson? Ice water in his veins. I could barely watch that 4th-and-19 play and he threw to a spot no larger than a shoebox from 22 yards away. He got rid of the football on time. He threw accurately. The only tough part was that he couldn't punch it in the end zone when down in the red zone. The run game was getting swallowed up, so he was a one-man band trying to stick the football into tight spots. He threw it 49 times and completed 31 for 365 yards, a touchdown and a pick. There were a lot of teams in the league that would've loved to have a performance like that on Sunday from their quarterback.
Emotions are a funny thing. If there had been a meter on my heart on the sideline, it would've swung so wildly that it would've busted. When new left tackle Jeff Allen had a false start issue before that key fourth down, that stadium was as loud as it had been all day. They sensed a win when it got to 4th-and-19. Then, Anderson made that diving catch. Euphoria! Then, it's going to be reviewed. Oh, no way are they going to take it away. I was pretty sure having seen it happen about 20 yards from me that he caught it. Then, play stands! Oh man, there's a chance. Ticker back on high, going off the charts. Then, Savage made the throw to the end zone. I knew it was Hopkins so I knew there was a chance. I was standing 10 to 15 yards away when Sims snatched that one. Heartbreak. Again. New England. Seattle. Tennessee. Over the past four years, we've had a few go our way on the road (Cincinnati, Indianapolis twice) but this year, it just wasn't meant to be.
DeAndre Hopkins continues to amaze anyone and everyone and frustrate the heck out of defensive backs. He had eight catches for 80 yards. He toe-taps the sideline unlike anyone I've ever seen. He's second in the league in yards (1,004). He's tied for the league lead with nine touchdowns. He's tied for fourth in receptions (77) and EVERYONE in the building knows the ball is going to him and they still can't stop it. Yet, he's proving this year that he can do it all. Fifty-fifty catches. Run after the catch. Short. Intermediate. Deep. Double coverage. Tear his jersey. Nothing has worked this year.
Throughout the second half, in particular, Hopkins looked over at the Texans sideline and told them that 26 (Logan Ryan) couldn't cover him. Then, he told Ryan that he couldn't cover him. Hop was right.
Hopkins' first catch of the game…wow. I'm still not sure, having watched it about 10 times after the game, how he came down with the ball. Savage threw a dart into a mesh of three bodies and six hands, yet, Hopkins stole it away from the Titans' two defenders that were in the area, then turned upfield for a 17-yard gain. Dude is in a zone right now.
Titans running back Derrick Henry's numbers will look outstanding, but he picked up 99 yards on two runs. That means on nine other carries, he picked up 10 yards. That's why he's such a beast, though, because all he needs is one play and that can change everything. Give him any space at all and it's a wrap. When he caught that pitch from Mariota on the final touchdown, he was GONE.
Earlier in the game, I mentioned to Andre Ware that I thought that Tennessee would run that exact counter flip play on 3rd-and-1. He thought the same and we were surprised that they didn't. We discussed it off the air and wondered why they didn't do it when they had to know that the Texans gave up a huge gain to the Ravens on that very play. Then, with little time left, there it was…the perfect play call for a 75-yard touchdown run to seal the win.
Freaking Delaine Walker is a dude. That guy came up with every key third down catch…or so it seemed, all day long. I'd really like to see him retire sometime soon, you know, walk away after the season, take a rest, you've done enough in this league, my man. In all honesty, I have the utmost of respect for him and without him, the Titans probably don't win that game.
I hate that Braxton Miller had to leave this game. He was back there because Bruce Ellington had already left the game with an injury. He actually had a solid return before getting drilled on the Texans sideline. He had emerged as a weapon in the passing game, especially on his 57-yard catch-and-run that set up Stephen Anderson's touchdown in the first half. Had it not been Adoree Jackson, a track superstar in high school and college chasing him, Miller would've put the Texans on the scoreboard. After a tough start to the season, Miller stepped up and made some big plays, so hopefully, he can bounce back soon.
Rookie linebacker Zach Cunningham is turning into one of the top defensive players on this team. His speed is evident, his ability to go sideline to sideline is highly impressive. He ran down quarterback Marcus Mariota on a key third down play to get the Texans the ball back for the final offensive drive. Many throughout the building knew that he could run, though; where he's really impressed many has been his physical nature, how he strikes, fights through blocks. He showed that again on Sunday. We all thought he'd be a building block for the future, but he's a foundation piece right now.
There's not much more to say about this, other than to look forward to the 49ers and Battle Red Sunday.
The Texans faced AFC South rival Tennessee in Nashville in Week 13.