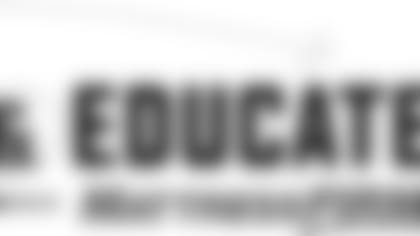 ](http://cdanalytics.houstontexans.com/houstontexanscom-a6kpy/pages/px1uqeneeea0abqvop7pg.html )
I've now started this observations column for the third time and I'm still not sure how to begin. I thought I'd seen it all four weeks ago in New England in that gut wrenching loss to the Patriots yet this one, oh, man, this one left me speechless…and hoarse…and dumbfounded…and proud…and hopeful…and sad…and (insert whatever emotion you can think of at this moment). 41-38. A shootout for the ages. Deshaun Watson. Russell Wilson. A heavyweight slugfest with one haymaker after the other. Seattle just had the ball last, I suppose.
Here are my observations from Sunday's never-to-be forgotten battle with the Seahawks.
Our friends in PR tweeted out after the game that Deshaun Watson was the first NFL quarterback to throw for 400-yards, four passing touchdowns and 50+ rushing yards in one game. Ever. In the history of the NFL. There have been some tremendous quarterbacks in this league and the guy starting for just the sixth time ever posted numbers that are still stunning to comprehend…against the number one scoring defense on its home turf.
By the way, CenturyLink is no joke from a noise perspective; it lived up to everything that people said leading up to the game. My ears were still ringing after the game for about ten to 15 minutes. It was complete bedlam when Jimmy Graham scored and one day I'll appreciate being there for a moment that caused that kind of euphoria. Today is not that day.
Going into the game, Seattle was second in the NFL having given up only five touchdown passes. Five in six games. Watson threw four today. He broke Kurt Warner's record for touchdown passes to start a career - 19 in seven games and he didn't even start in week one.
The Seahawks made him pay, though, well, safety Earl Thomas did, when Watson focused in on DeAndre Hopkins early in the game. On a drive that could've resulted in at least three points, Thomas picked off Watson on the dead run and took it 78 yards to the house. What was nearly a 10-0 Texans lead midway through the first quarter, turned into 7-7 tie in one of the best first quarters I've ever seen.
As a side note, think about this…That pick six was a possible ten point swing. The Seahawks also got a gift, properly called though, when Jadeveon Clowney knocked the ball away from Russell Wilson late in the first quarter. Initially, it was called an incompletion and the Seahawks field goal team came out on the field. Tight end Luke Willson clearly recovered the ball downfield well beyond the first down marker. Seattle head coach Pete Carroll challenged the call that it was a fumble, not an incompletion. It was the first time I could remember a review being called by the offense WANTING a fumble. It was overturned and the yardage gained gave the Seahawks a first down. As luck would have it, the Seahawks scored a touchdown two plays later. So, flip the Seahawks pick six to a Texans field goal and turn that Seahawks touchdown into a possible field goal and that's a 14 point swing in the Seahawks favor.
One of Watson's touchdowns went to DeAndre Hopkins, who was just flat out stellar. After the game was over, I saw him as distraught as could be on the field. I saw five different Seahawks defensive players walk over to him to shake his hand. Bobby Wagner. Sheldon Richardson. Richard Sherman. Hopkins was on another level all day long. He finished with eight catches on eleven targets for 224 yards and a 72 yard catch-and-run touchdown on the tunnel screen in the fourth quarter. Hop was FLYING up the field on that screen. That 224 yard output is the second most given up by the Seahawks in their history. Sliding catches. Roasting a rookie corner. Battling with Richard Sherman. Sprinting past the entire Seahawks defense. Hop was a football playmaking dude on Sunday and he just went off on the biggest regular season stage.
I heard Richard Sherman this week on his weekly press conference talk about how the Seahawks defense didn't get phased by challenges, so to speak, because it had played in, and won, the biggest games in football. I have to give that unit credit because there was no panic late in that game when it needed to stop the Texans on third down to get the ball back. Sherman was right.
Sherman finished with two interceptions but Hopkins and Will Fuller V had that entire secondary perplexed. The two Texans receivers combined for 349 yards receiving.
The bomb to Fuller V to start the game was, wow. That majestic parabola down the field. I won't forget seeing Fuller V running past the Seahawks last line of defense for the touchdown. I ran like a crazy man from one side of the field to the other as fast as Fuller V…well, not quite, but you get the point. What a way to start this game.
After the game was over, as I walking off the field, I saw Seahawks defensive line star Michael Bennett run by me toward the Texans locker room. I wasn't exactly sure where he was going but then I saw him run right up next to Bill O'Brien. He made a bee line to O'Brien just to shake his hand after that titanic matchup.
The Seahawks had the utmost respect for these Texans after this one was over, but while it was going on, there was as much trash talking as I had ever seen in a football game. The Seahawks have never fallen silent on a football field, but the Texans didn't back down one bit. When it was over, the Seahawks paid their respects.
On the first play of the game, Seahawks defensive tackle Jarran Reed stood up at the line of scrimmage and pointed at Deshaun Watson, uh, rather emphatically. I knew exactly what that meant. Reed and his Alabama Crimson Tide took home a national championship in Reed's last game. That last game was against Clemson and Watson, only a sophomore at the time. He lit up Reed's normally stingy defense for 405 yards passing and four touchdowns through the air and 73 yards on the ground. He certainly hadn't forgotten what Watson did that night. He won't forget this day either.
Defensive end Jadeveon Clowney was as dominant as I've ever seen him. The numbers don't tell the whole story, trust me, he was the Truth on Sunday. He had two tackles for a loss, one sack, a forced fumble. He drew penalties. He was held nearly all day. He was held horribly on Russell Wilson's deep throw to Paul Richardson on the final drive of the game. He draw flags throughout the day. He didn't singlehandedly eliminate the Seahawks running game, but it was pretty close.
Losing defensive lineman Christian Covington was a blow for this defensive line. Already without J.J. Watt, Joel Heath was also inactive due to injury. So, the defensive front was limited, not to mention the fact that Covington had been effective with pressure and held up against the run well.
Thankfully, D.J. Reader held it down without many of his defensive line mates around him. He had two hits on the quarterback. He had a tackle for a loss. He had another couple of tackles for no or little gain. He destroyed the Seahawks up front, completely took over. I mentioned Jarran Reed earlier and I really wanted the Texans to draft him in 2016, but the Seahawks snapped him up in the second round. As such, the Texans found Reader in the 5th round and it's one of the best picks the Texans have made in the past four years. Prior to the season, Jadeveon Clowney said that Reader was going to be one of the best run stoppers in the league. Reader's making Clowney 100% right.
I'm so glad that the Texans won't see Paul Richardson, Doug Baldwin, Tyler Lockett and Jimmy Graham any time soon. That group, wow. If the right hand didn't get you, the left hand knocked you out.
Russell Wilson's magic trick where he gets away from three rushers on a late fourth quarter drive still has me shaking my head. I mean, he got hit by three 300 lb. defensive linemen and he just shrugged them all off and picked up a key first down gain on the ground. The Texans completely took away the run game and turned the Seahawks into a one dimensional offense and Wilson still picked up key yards at an all-important point in the game.
I will see Michael Bennett's shoestring tackle on Lamar Miller on second down on the Texans second to last drive in my nightmares. Miller sped through the hole and it looked like he had a first down in his sights. Bennett got a hold of Miller's foot and held him to a five yard gain. It could've been 15 yards fairly easily, had it not been for Bennett. If it were 15, that would've been the end of the game and a win for the Texans. That's really all that separated these two teams on this day. Then, I went and watched it on the plane on the way home and, yep, nightmares.
I'm sure there's going to be more, certainly, after watching the game back today, but that's about it from Seattle (and the plane ride home). Congrats to the Astros on a miraculous win that we had to follow on our phones and Twitter the whole way home. See ya next week when the Colts come to Houston.
The Texans and Seahawks tangled at CenturyLink Field in Seattle.