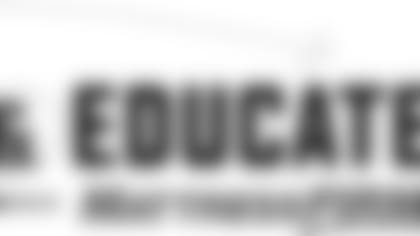 There's not much good to say about this one, so I'm just going to fire comments down until I get tired of it all. Here are my observations from Sunday's opening day loss to the Jaguars...and so you know, I'm watching the game back in chronological order, so I may not even get past the first quarter.
The introduction of J.J. Watt was unreal. I mean, I had tears in my eyes because that was all about our city, our town, my town. Just spectacular.
The Jaguars offensive line deserves a ton of credit, including rookie left tackle Cam Robinson. He didn't bat an eye at all. He went toe to toe with the best this Texans defense had and held his own. He's one heck of a run blocker and as his pass protection improves, the Jags will be wondering "Brendan Albert who?" Robinson and company yielded no sacks, only two quarterback hits and generated 155 yards on the ground. That's exactly the way Jaguars head coach Doug Marrone drew it up.
Jaguars running back Leonard Fournette did exactly what I thought he would do if he had runway, which he did. What I mean by that was if he could line up in the I-formation and just run downhill, it's trouble because of his size, speed and power. If the defense can make him slow, or even stop, near the line of scrimmage, he's not going to hurt defenses as a cut back runner. However, the Texans front wasn't able to shut down the front side runs and force him to slow down and cut back. That's a credit to his offensive line, for certain.
The Texans didn't tackle well, but Fournette and Ivory will make plenty of defenders miss tackles this year. However, there are no excuses for missed tackles and the Texans had more than their share on Sunday, unfortunately.
Andre Hal, though, has made a concerted effort in the offseason to be more effectively involved in the run defense and he certainly did that on Sunday. He met Fournette a few times and big Leonard made his mark for sure, but Hal made a couple of solid open field tackles and did have a tackle for a loss too. On that TFL, he fought off a block from an offensive guard(!) and tackled Fournette.
On the flip side, the Jaguars not only tackled well, but they brought the hat on nearly every single hit. They didn't just try to make the tackle, but they looked to send a message with every strike.
In three previous trips to NRG Stadium, Jaguars quarterback Blake Bortles had been miserable, but he got going early with three key completions on the first scoring drive. That was enough to give him confidence. The key, though, was that he didn't get much heat in his face nor did he have to move off his spot all that often. He only completed 11 passes, but those three to start the game were massively important.
I said last year that Bortles' play was the only thing that stood in the way of the Jaguars being VERY dangerous. He didn't really have to be THE man on Sunday and his passing production complemented Fournette and Ivory well.
Rookie Zach Cunningham had a pass breakup, pass batted down on his first play as a Texan. When Brian Cushing went out of the game with a concussion, Cunningham stepped up into that role. He didn't get completely swallowed up in the run game as I worried he might. On one play, he fought off a block on Brandon Linder on a Fournette run and helped on the tackle.
The biggest concern that I had going into the game, turned into a nightmare. Pro Bowl defensive end Calais Campbell set a Jaguars' record for sacks in a game, in the first half, in his first game as a Jaguar. His power was too much for any of the Texans linemen to handle. He bull rushed right through for his first sack. On the snap, he was the last one off the ball and decided the shortest path to the quarterback was a straight line. So, he ran right on through to Tom Savage. A couple of his sacks were just the result of him staying after it.
In fact, the one consistent trait/attribute of all of the Jaguars pass rushers was the fact that they NEVER stopped coming. They knew that if they kept coming and coming and never stopped that there was a chance they'd get to the quarterback and the ball would still be there.
The Jaguars followed the game plan in the passing game. They didn't have any receivers, seemingly, after Allen Robinson went out of the game with a knee injury. However, they used the tight ends and running backs in matchups against the Texans second level cover players as well as could be. The RB/TE combined for 64% of the Jaguars receptions.
When Dante Fowler ripped down Tyler Ervin on a split zone play in the second quarter, that seemed to trigger the Jaguars physical siren. From that point forward, each Jaguar wanted to open a can of, well, you know, on every single ball carrier for the Texans.
But, Ervin nearly broke Jacksonville's back on a punt return. Down 6-0, he split a seam and nearly blew through a pair of Jags for an even bigger play. The 21-yard return, unfortunately, was wasted as the Texans gave the ball back after a sack fumble.
Yannick Ngakoue's strip sack was a back breaker. Tyler Ervin had a great return. Savage hit C.J. Fiedorowicz on a crossing route that put the ball into Jaguars territory. Then, on 2nd and 7, Ngakoue blew around the edge and created the fumble that the Jaguars turned into their first touchdown of the day and a 12-0 lead.
The Texans goal line stand came up just inches short, literally. Fournette barely got the ball over the end zone, but he got the ball over the end zone. I watched it live. I've watched it about 100 times on the game tape and I don't know how he got into the end zone. About three Texans hit him on that play, but no one got a clean enough hit on him to stop him short on that key moment in the game.
When Deshaun Watson came into the game, at least on that first drive, the tempo, the pace, everything picked up. It typically happens that way, but when he hit DeAndre Hopkins for a first down on 3rd and three, the Texans got into hurry up mode a bit more. That seemed to help on that entire 14 play, 75-yard drive.
The touchdown was a play that actually has become a key play for the Texans for the past four years. It does help that Watson ran that play in college. When Hopkins caught that one for the touchdown, the juice was back in the building, for sure.
The backbreaking pass interference called on Kevin Johnson on 3rd and three...killer. Watching it again, Johnson was in perfect shape but it appeared he stumbled as he trailed Marqise Lee down the sideline and interfered in the process.
Bortles then made two plays on the remaining drive that were killers. First, he ran the zone read and ran unabated for a key 15-yard gain into Texans territory. Then, he ran the boot like a champ and found a wide open Tommy Bohanon for a touchdown. Everyone kept waiting for Bortles to turn into the Bortles that had people in northeast Florida ready to give up on him. That never happened...unfortunately, well, put it this way, the Texans never forced it to happen as they had the past six games against him.
The rest? Not much to speak of, well, nothing really positive so I'll cut it here. The Texans have a short turnaround at the absolute worst time, especially given the injury situation. Regardless, it's time to find out what this team is made of heading to Cincinnati.
Check out photos at NRG Stadium as the Texans took on the Jaguars for Week 1.