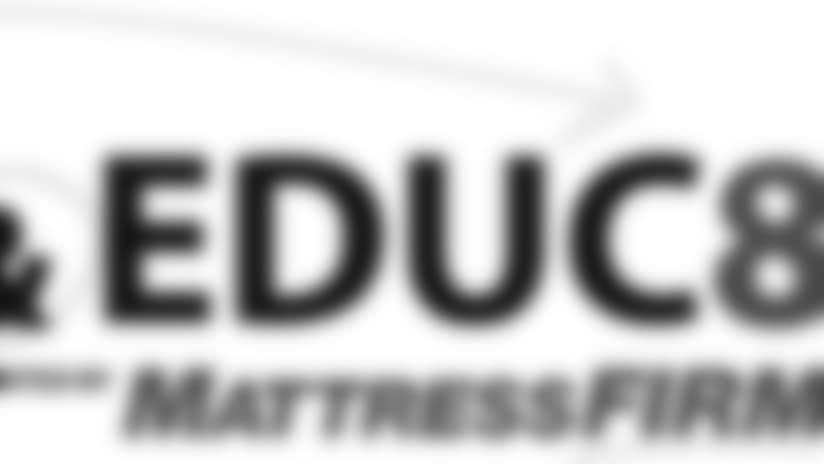 Throughout the week leading up to Sunday's game against the Jacksonville Jaguars, I was worried. Jacksonville had taken Kansas City to the final gun the weekend prior. It's a talented, wildly talented, team and I thought this might be the day that the teal and black would get one to go in its direction. Just a bad hunch I had.
Luckily, it didn't go that way. It went in the record books as a win over a 2-7 team, but last I looked, this isn't a league that puts value on "pretty" or "fancy" wins. Just wins. The BCS didn't call and tell us that we dropped in the rankings. Are there areas that have to improve? As always. But, 6-3 is still 6-3. The Texans 24-21 win over the Jaguars was a victory in the name of resilience. Here are my observations, starting with a fact-based reality check.
The Texans didn't have A.J. Bouye, Vince Wilfork and Will Fuller, three key starters, not to mention the number of key players already on IR this year. The Texans won. The Texans hadn't won a game nor played exceptionally well on the road in 2016. The Texans won. The Texans didn't throw for more than 100 yards. The Texans won. The Jaguars had every single key player back and active and were finally back at home for the first time in three weeks. The Texans won. You get the point?
Kareem Jackson started the game the exact same way that he ended the win over Jacksonville to clinch the AFC South last year. A pick six, in the flat. Jaguars quarterback Blake Bortles hesitated just slightly then threw late and he hit Kareem right between the 2 and the 5. Kareem then sprinted all the way to the house.
On Jackson's run back, he nearly slipped as he cut back to the inside to avoid Bortles. The outside edges of the field, in particular the areas outside the numbers, were really slick. The Everbank Stadium turf was chewed up fairly significantly after Florida-Georgia and Notre Dame-Navy.
After Kareem's pick, the Jaguars answered back with a 13 play scoring drive, which ended in a Bortles to Julius Thomas touchdown. However, the Texans should've gotten the ball back but Johnathan Joseph couldn't hang on to what looked like a sure interception. I've got to give Allen Hurns credit because not only did he tip the ball away from J-Jo, he nearly came down with it for a long gain. But, if J-Jo had picked that one off and the Texans would've gone down to score to make it 14-0, this one would've gotten ugly, perhaps. However, Hurns made a great DEFENSIVE play and it saved the drive.
Jaguars running back Chris Ivory lit the Jaguars sideline up last week in Kansas City when he ran over Chiefs safety Ron Parker and I thought he was going to do that again when he, uh, ran through a few tacklers on the Jacksonville sideline on a 13 yard run on that scoring drive. But, that was really the extent of the damage that Ivory did on the day.
The Texans defense had been panned for its performance against the run earlier in the season. But on Sunday, the Jaguars ran for only 80 yards on 22 carries, a 3.6 yard average one week after running for 205 yards. Not to mention, the Texans did that without Vince Wilfork. Joel Heath and D.J Reader started next to Jadeveon Clowney and played well. Reader got his first sack, with some help from Brian Cushing who blitzed through and almost got the solo sack himself. Regardless, Heath, Reader, Brandon Dunn, Christian Covington and Clowney, of course, did a solid job getting off blocks to make plays in 1-on-1 situations or occupying blocks for Benardrick McKinney and Brian Cushing to make tackles.
A guy that made a couple of big time plays in dime coverage was Eddie Pleasant. The biggest one was a tackle for a loss on a tight end screen which helped make up for a missed tackle earlier in the game. He diagnosed it perfectly before the offensive line could get away and make blocks. He made the tackle on longtime Jaguar Mercedes Lewis for a significant loss. One play later…
…Tyler Ervin sprinted for a 57 yard return which led to the Texans last touchdown of the day. When we talked with Coach O'Brien on his coach's show last Monday, he brought up the fact that Ervin had returned punts well, just wanted to see if he could spring one. He did.
The last time Ervin played a game in the state of Florida, he also returned a punt for a long gain. That one was a touchdown in the Cure Bowl in Orlando against Georgia State. This one, unfortunately, wasn't but it helped give the Texans the win over Jacksonville.
John Simon had himself a day. He had six tackles, a sack in the fourth quarter, two tackles for a loss, a quarterback hit and a pass breakup. The pass break up was hilarious. It comes with a bit of a story. Earlier this week, I happened to watch the linebackers at practice working on batting passes down as they rushed or dropped. On that play, Simon had gotten spun around, slipped down and was falling away from the play. So, like in the drill, he just threw up his left arm and happened to hit the ball. Why was it a key play? Jaguars receiver Allen Hurns was crossing the formation WIDE open with room to run. Had he been able to catch that pass, it would've been a HUGE gain. It wasn't, thanks to Simon's bat down.
Quarterback Brock Osweiler made a tremendously clutch throw on a 3rd and 5 dart to DeAndre Hopkins to essentially end the game. Hopkins beat Jalen Ramsey off the line of scrimmage and Osweiler delivered the rock. That was a money throw at the most needed time in the game. Now, that one throw doesn't replace the other incomplete throws earlier, but that late fourth quarter dime was his best throw by far.
How about the energy Akeem Hunt brought to the Texans offense?!? From the first play he was on the field to the last, he was the juice the offense needed, especially in the second half. He was activated from the practice squad just this weekend and it paid huge dividends. He was on the field for 19 offensive plays and had nine touches for 53 yards, nearly six yards a touch. So many of his nine touches stand out, but the little counter flip on third and one was brilliant. The Texans had put a pair of receivers into the Texans side of the field. Osweiler flipped it to Hunt who sped for the first down. Jaguars linebacker Telvin Smith planted Hunt and preened standing over Hunt. The 5-9 dynamo stood up and reminded the former Florida State star that he was a bit late and, of course, that it was a first down.
The other key run was the sweep around left end he had on 3rd and 16. Osweiler faked the flip to Braxton Miller and then handed it to Hunt who then had a convoy ahead of him. He picked up 17 and a key first down. Again, game changing plays throughout by the second year man out of Purdue. After the game, Jaguars head coach Gus Bradley thought it was the most important play of the second half of the game.
The Texans running backs were banged up heading into the game and got even more so during the game. Lamar Miller had to leave the game at some point. Alfred Blue went into the locker room to have his calf examined. Yet, those two combined with Hunt to rush for 158 yards (Osweiler ran for 23 yards on his own).
Receiver DeAndre Hopkins had a battle throughout the day with rookie Jalen Ramsey. The Jaguars intense and talented rookie did as fine a job on Hopkins as anyone could do, but Hopkins won the battle overall. He had that catch for a first down to end the game. He had five catches on the day and he battled for every single one of them.
Outside linebacker Whitney Mercilus has recovered fumbles in his career, but he's never had an interception in his five years in Houston. He had one, until it was reviewed later and turned into a fumble recovery. Bortles wanted to throw to T.J. Yeldon on a screen but safety Quintin Demps was in perfect position to tackle Yeldon for a loss. So, Bortles threw the ball at Yeldon's feet; his intention was to just throw incomplete and live to see another down. He hit Yeldon right in the foot and the ball caromed right into Mercilus' hands. At first, it was ruled an interception, but it was overturned upon later review and changed to a fumble recovery. When I heard that it was changed to a fumble, I wondered whether the play would've been reviewed as a lateral and fumble had it hit the ground first then Yeldon's foot. My view was blocked a bit but that's what I thought it was in the first place. Either way, Mercilus will hopefully get his first interception in Mexico City next week against the Raiders.
Rookie tight end Stephen Anderson caught his first career touchdown on a brilliant play call right after Tyler Ervin's long punt return. I felt bad that his mom wasn't there to holler like she did after his first preseason touchdown out in Santa Clara against the 49ers. So, I stepped in…just, well, you'll see the picture and you'll know. The tight ends had both touchdown catches (Ryan Griffin had the first offensive touchdown of the day) and totaled seven catches on the day.
After the game as I was getting sound from players, I heard C.J. Fiedorowicz say "I was killing my guy in the run game." At over five yards a pop on run plays on 33 carries, I'd say he was right and he wasn't the only one. In the fourth quarter, for the second consecutive game, the Texans took off a huge chunk of time with an 11 play drive that ended in Nick Novak's only field goal of the day. That drive started the fourth quarter and took a whopping 6:24 off the clock.
That drive…Hunt for four, Hunt for 17 on third down, Blue for four, Blue for five, Hunt for 11, Blue for 12 carrying half the city of Jacksonville for a ride…that was a man's drive and the Texans offensive line had taken over at that point in time for certain.
Benardrick McKinney was a MAN on Sunday. He had seven tackles and nearly every single one of them was a solo stop. He had a couple of stone cold stuffs on Chris Ivory and T.J. Yeldon. He had a pair of tackles for a loss as well.
Safety Andre Hal's pass break up in the fourth quarter won't get a ton of kudos but I made mention of it during the radio broadcast because he saved the Texans big time. Bortles eyed Marqise Lee way down the field and actually had him open for a brief moment. But, Hal sprinted into position and stopped the completion. After the play, Hal went straight to Johnathan Joseph because Hal thought J-Jo was going to stay on the route. Hal noticed that Joseph bumped off the route and reacted. Not a second too late, either.
I hate that the Jaguars drafted Myles Jack. He was my favorite college player to watch the past three seasons. He just did things athletically that I hadn't seen before or since. So when Lamar Miller broke into the open on his long 45 yard run and I saw No. 44 chasing from behind, I just had a feeling. Jack was a good six or seven yards behind Miller and caught him at the half yard line. Jack blazed past corners and safeties and was able to dive and catch Lamar's feet a half yard short. Lamar said after the game that he took some heat from his teammates for not making it all the way. But, it was no surprise that Jack was the one that made the touchdown saving tackle.
When Nick Novak nailed that final field goal to make it 24-13 into the same end that he had missed the two prior, you could see the weight lifted completely off his back. Think about this…if he nailed the other two, Coach O'Brien probably would've let him try the one at the end of the first half too. Make that one and the score would've been somewhere in the 23-7, 20-10 range, instead of 14-10. However, that didn't ruin the day for Novak as he knocked him the one midway through the fourth to end the Texans scoring on the day.
Well, that about ends this one from Jacksonville and we're flying back with the Texans 6-3. Yep, 6-3 doesn't sound half bad, folks. It wasn't pretty at times and a little nerve-wracking at the end, but a W is all that matters. See ya next week in Mexico City. Adios!