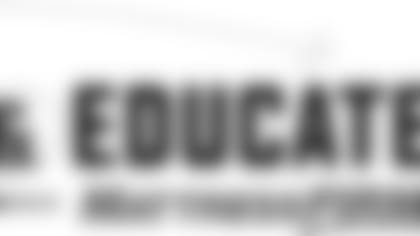 There are great days in the National Football League. There are some lousy days in the National Football League. And, then, there's a day like Sunday in Jacksonville. The Jaguars earned a playoff berth after a 45-7 win over the Texans on a day where nothing went right for the guys in white. NO-THING.
Here are my observations.
DeAndre Hopkins' battle with Jaguars star cornerback Jalen Ramsey was, again, well worth the price of admission. Hopkins fought off holding, clutching, grabbing all day long and caught the Texans only touchdown of the day. He now has the Texans season record for receiving touchdowns with 12 and the fact that he beat Ramsey to do it was about the only positive aspect to the day.
The Jaguars didn't face Will Fuller V in week one but he returned to have a solid ball game, leading the Texans with five receptions for 44 yards on five targets. He skied for a catch on the sideline that was as good a catch as I've seen him have in his two seasons in Houston. Fuller and Hopkins combined for 124 of T.J. Yates 128 passing yards on the day.
I had this thought during the second half of the game and it seemed odd at the time, given the results of both games. On the bus to the airport, I pulled up the gamebook from last year's December meeting in NRG Stadium between these two teams (Texans survived 21-20). My premonition was dead on. These two games were incredibly similar, although the results were wildly different. The Jaguars had two interceptions that led to points and a 100-yard kick return to keep that game close, plus the Texans kicked four field goals. The numbers, though, are eerily similar.
2016 - Jags had 9 first downs. 2017 - Texans had 9 first downs.
2016 - Texans had 23 first downs. 2017 - Jags had 25 first downs.
2016 - Jags threw for 83 yards. 2017 - Texans threw for 99 yards
2016 - Texans threw for 308. 2017 - Jags threw for 326 yards
2016 - Jags registered 12 penalties. 2017 - Texans registered 14 penalties.
Nearly every aspect of this game was completely flipped from last year's contest except the score. 21-20 last year. 45-7 this year.
Even without star running back Leonard Fournette in the lineup, the Jaguars pounded the rock 38 times yesterday and the Texans run defense didn't hold up all that poorly. It held the Jaguars to under four yards a rush. All things considered, it wasn't the run game that beat up the Texans defense.
Blake Bortles is a different quarterback, player and leader. He's in command of everything going on. The one thing he's learned to do is take what the defenses are giving him, at the same time understanding when it's time to take a shot. He beat up Seattle that way. He did that to Houston on Sunday. It's amazing how a four yard pass play to a running back when everything is covered can lead to much bigger plays down the field. He did that multiple times throughout the day and lit up the Duval County skies with accurately thrown footballs.
Jags receiver and punt returner Jaydon Mickens slept in his car while he was a practice squad player, trying to save money not knowing what would happen next. I don't think he's going anywhere any time soon and he's going to be a slot receiving option for as long the Jaguars want him to be in the future. He is reason 123,456 why the NFL draft is an inexact science.
Keelan Cole is reason 123,457. That guy is as thin as any football player I've seen on an NFL football field, yet, he was THE true baller on the field yesterday. For the second week in a row, Cole made opponents wonder where the heck Kentucky Wesleyan is. No Allen Robinson. No Allen Hurns. No Marqise Lee. No problem at all for Cole, Mickens and Dede Westbrook.
Other than that, I don't have a whole lot to say about this one. Just glad that it's over and it's time to move on and get ready for the Steelers.
Texans fans showed up to support their team in Jacksonville.