 ](http://www.princess.com/) Who doesn't like looking back at their college days?
When it comes to the National Football League, connections among teams aren't hard to find. The nomadic nature of the game, both from a coaching and playing standpoint, almost ensures that every Sunday there will be a previous relationships between the two squads taking the field. It could a homecoming trip back to a familiar city (Jadeveon Clowney, Jeoffrey Pagan, Jumal Rolle) or players who share the same hometown (Lonnie Ballentine and Michael Oher are both from Memphis, TN). This week is no different, with the list on connections serving as an entire page of the weekly media release.
However, my roots are in college, so that is always the first group I look at. I mean, how often to you get to find and post pictures like the one below?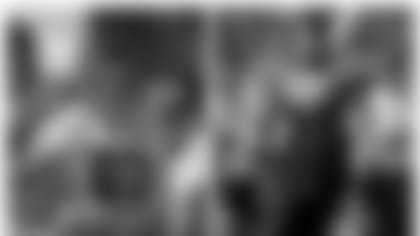 Brian Cushing is one of three Trojans to be participating in Sunday's game at Bank of America Stadium. Cushing joins his college teammate Ryan Kalil, who is now the Panthers starting center and Wes Horton, who plays defensive end for Carolina. Below are the other college connections between Sunday's participants.
-- Texans Linebackers Coach Mike Vrabel coached at Ohio State while Panthers WR Philly Brown and G Andrew Norwell played there (2012-13)
-- Texans RB Alfred Blue (2011-13) and Panthers G Trai Turner played together at LSU
-- Texans RB Arian Foster (2005-08) and Panthers G Chris Scott played together at Tennessee
-- Texans TE Garrett Graham (2008-09), J.J. Watt (2008-11), and Panthers P Brad Nortman all played together at Wisconsin
View all the best photos from Wednesday's practice as the Texans prepare for their Week 2 matchup against the Panthers.