Jaelen Strong, Greg Mancz, Lamar Miller and David Quessenberry squeezed into the first patient's room to start their journey sharing smiles, hugs and positive reinforcement to the fighters of Houston Methodist's Outpatient Cancer Center.
The four Texans delivered lunches provided by Kroger and gifts to each patient they visited, but the personal connections gained were unsurpassable.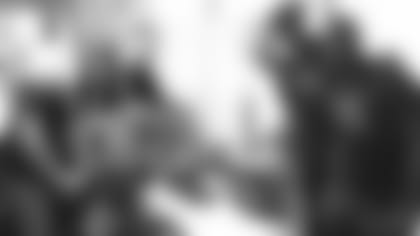 "I've sat in that chair and I've had that chemotherapy running through that IV so I know what they are feeling," said Quessenberry, who has battled cancer for the past two seasons. "It's important to just keep fighting because there's a great reward at the end and that's remission."
Knowing first-hand the struggle of cancer, Quessenberry felt very positive about being able to help out others.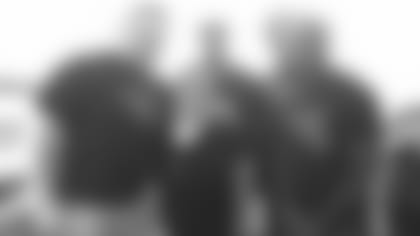 "It was good to just have a conversation sometimes," Quessenberry said. "Not about what they are going through, talk a little football and get their mind off what they're going through right now."
And that mindset was shared by each player as they went down the hall to each smiling patient.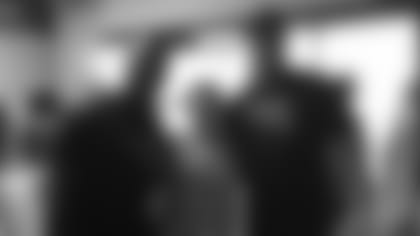 "I've been through that experience with losing my dad [to cancer]," Strong said. "Just letting them know everything will be okay. In the situation they are in, it's easy for them to be upset and down on themselves, but they constantly smile and it made me happier coming in today."
The Houston Texans will continue to recognize breast cancer awareness month throughout their Pink Ribbon game presented by Kroger this Sunday, October 16 as they take on the Indianapolis Colts.