 "The Houston Texans Teen Club is officially open!" said the Voice of the Houston Texans, Marc Vandermeer.
In February, the Houston Texans pledged $750,000 toward the partnership and building of the first NFL-supported, teen-specific facility alongside the Boys & Girls Clubs of Greater Houston (BGCGH), and as of Tuesday, that pledge officially became a reality.
Teens, Texans and BGCGH representatives alike gazed at the beautiful mural on the front of the building by Houston native and renowned artist Jimmy Houston as the anticipation grew to see the inside of the Houston Texans Teen Club.
The club was created to serve as a helpful and supportive facility for 14-18 year olds as they transition toward adulthood. This includes a college and career center, café, wellness center and counseling office, as well as a place for teens to hang out.
Carnival Cruise Line, the official cruise line of the Houston Texans, hosts the facility's Carnival's Endzone, a game room with comfortable couches, video games and a pool table.
All of the club's amenities were immediately put to use as Houston Texans Vice Chairman and Chief Operating Officer Cal McNair, Lady Texan Hannah McNair, Texans President Jamey Rootes, President and CEO of the BGCGH Kevin Hattery, Chairman of the BGCGH Chris Papouras cut the long blue ribbon.
Teens were joined by Houston Texans Cheerleaders, TORO, linebacker Jadeveon Clowney, safety Andre Hal and center Greg Mancz as they participated in a variety of fun activities.
We had Clowney doing yoga.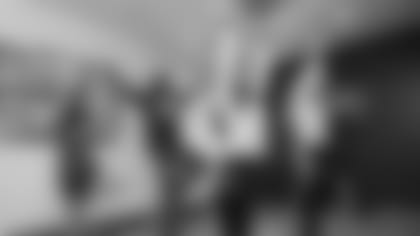 We had Mancz preparing healthy snacks.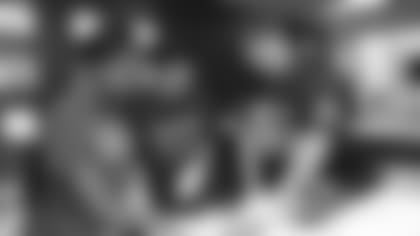 And of course, to wrap up such a tremendous grand opening, we had a Mannequin Challenge.
The Houston Texans and the Boys & Girls Club opened the doors to the new Houston Texans Teen Center. The club will serve teens ages 14-18 and was made possible through a $750,000 donation from the Houston Texans Foundation.