Can you believe it? The NFL scouting combine is NEXT WEEK!
It seems like the National Football League hasn't really taken a break during their 'offseason', as the Super Bowl's later start date has made it feel as if events are coming quicker than ever. Weren't we just watching the Denver Broncos hoist the Lombardi Trophy the other day? Now, we are one week away from the mother of all draft activities (outside of the actual draft of course)! Where does the time go?
Enough worrying about the calendar. Lucky for fans of the Houston Texans, you have a head start when it comes to the top prospects available for selection in April. Thanks to Texans analyst John Harris, his 'Harris 100' presented by Toshiba gives you an inside look at which players to keep an eye on next week in Indianapolis. You can see the full Harris 100 below.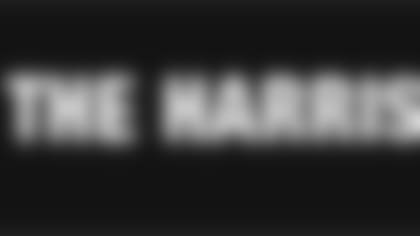 ](http://www.houstontexans.com/news/draftprospectreport.html)
We've already taken a look at the top quarterbacks and running backs in Harris' list, so today we continue or preview of the offensive skill positions. The wide receiver slot appers to be plentiful and well regarding among this year's entrants, as the top five wideouts are among the top 35 players in the entire draft according to Harris.
Is wide receiver the strongest position in this year's draft? Thirteen outside threats are in the Harris 100, among the highest represented position groups. There appears to be depth to this crop, so keep that in mind as you think about the Texans possible draft scenarios.
Check out photos of the top 100 players of this year's draft class according to Texans analyst John Harris.