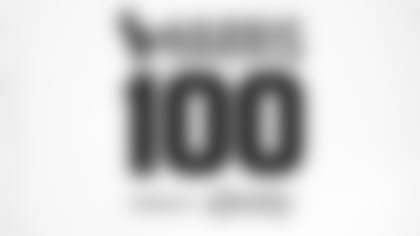 ](http://www.houstontexans.com/news/draftprospectreport.html)
!
The NFL Scouting Combine kicks off next week with 330 players arriving in Indianapolis for the week long festival of fun. Call it an interview. Call it a performance event. For me, it's one of my favorite weeks of the year because it confirms some of my thoughts on players' athleticism and opens our eyes to players that perhaps, many don't know.
Although I'll have my eyes on everyone, here are few players that'll dazzle in Indianapolis that you'll want to know.
-- The tight ends will put on a show all week long. Whether it's Miami's David Njoku or Ashland University's Adam Shaheen, there are some outstanding athletes in this group. You name the event, they'll all shine.
-- Plenty of former high school track athletes will be on hand, including Dalvin Cook, Florida State's star running back. We all know LSU running back Leonard Fournette will shock many that can't understand how a 235-lb back can be that fast and explosive.
-- Then, there's a guy like UCLA OLB Takk McKinley. It was announced that he'll have surgery on his shoulder after the Combine. So, what did he do in training leading up to the Combine? He put up 230 lb on the bench press 24 times!!
-- There's been a ton of excitement about players in this class but many were thrilled that quarterbacks Deshaun Watson, Patrick Mahomes and Davis Webb will do a full workout in Indianapolis. To see those three throw on the same stage is worth the price of admission...figuratively speaking, of course.
We'll have plenty of content from Indianapolis next week for you on HoustonTexans.com and you can watch all the proceedings on NFL Network throughout the next week.