(opening statements) "We've had two preseason games that were very contrasting from each other. In our first game against Dallas I thought we had the right formula, a winning formula. Last night we played a Pittsburgh team that had the right formula. It started with (Pittsburgh's) ability to run the football and control the down and distance situation. Thirteen of their fifteen third down situations were third-and-seven or less because of their ability to run the football. Our inability to run the football put us in tougher down-and-distance situations to manage.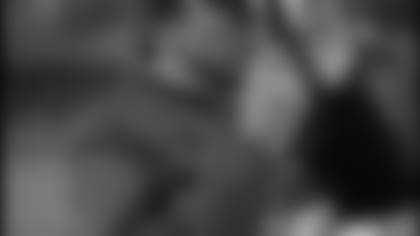 "You always look for positive and negative things on both sides of the ball, especially as you work through the preseason. (The preseason) certainly is a time when there is a lot of evaluation done. You hopefully find out more about your team every week. You see different schemes and things you haven't worked on, which was valuable for us against Pittsburgh. We had a number of players who saw things we haven't spent a lot of time working on in practice and we played that way. The key is to go out and respond every week. Last night was a great example of how a game can get away from you if you aren't executing and performing mentally, physically and emotionally.
"There were some positive things on special teams. We punted the ball very well. We had a five-yard advantage in our drive starts and we didn't really give up any big plays. The (J.J. Moses) kickoff return went for 55 yards but we also had two penalties for holding. Overall I thought there were positives in our kicking game."
"We didn't turn the ball over and only gave up one sack in 26 pass attempts. The best part of our offense was our passing efficiency on first and second down. The biggest negative was our inability to run the football. That was due to a lack of execution and I thought the Steelers did a good job of playing the run. We have to be able to run the ball better than we did last night. If you can't run the ball well it becomes awful hard to manage the game."
"We were exposed to some things on defense, especially our younger players, that we didn't spend any time game-planning for. It was the first time they had seen some of these things. Now they have something to draw from. One of the things you forget when you put young guys out there, they don't have the playing background to draw from that the older guys have. It shows up more when you haven't taken players step-by-step how you want them to handle certain schemes.
"We have to become a more disciplined football team. Last night caught me by surprise because I expected us to play better after the way we played against Dallas. But we didn't. We have to evaluate and critique, and we have to go back to work. We have three days of practice before we go and play Denver Friday night, then we have three days of practice before Tampa Bay comes here for the last preseason game. We have an awful lot of evaluation and preparation work because the season opener will be coming on us quickly. We break camp Monday after practice and then we will be on a normal game week schedule.
"Hopefully we can learn a lot from last night. You never like to go out and have a performance like that, it's always disappointing. We have to respond and learn from it, and make sure we go to Denver and perform better.
"Practice is limited tomorrow. We are going to re-evaluate things in the morning and practice will be very limited."
(on injuries) "Marcus Bell has a shoulder strain and Vontez Duff had a rotator cuff strain. We came out of the game fairly healthy."
(on the play of Kailee Wong at inside linebacker) "Kailee did fine. He had a week's worth of work in there. There is no question in my mind that (playing him inside was the right thing to do. The more flexibility we can have, the better it's going to be for us."
(on preparation for Denver) "We will have a normal, in-season three-day practice. I anticipate our starting team playing longer this week to get a little more continuity."
(on playing on the road) "You have to learn how to play on the road. There is the initial surge of emotion from the home team coming out and being introduced, and the fans going crazy. You have to learn how to be a mature competitor and just take care of business. You have to play with emotion, but you have to draw energy from the guys on the sideline who are supporting each other. After two or three snaps, it comes down to doing your job. To be a good team, you have to be able to match the home team's emotion on the road, with what you draw from your own team. We have to get to that point. It takes tremendous focus and concentration. You have to get yourself ready. That's part of being a mature competitor."