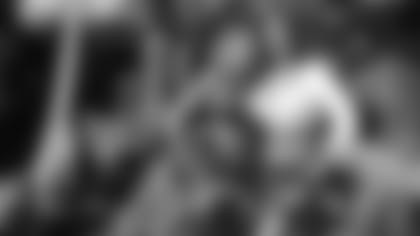 Carrie, who served as a line captain during her four-year career on the squad and represented the Texans at the 2003 Pro Bowl before retiring in 2004, currently serves as co-host of "The Hockey Show" on NHL.com. The show airs daily on weekdays starting at 11:30 a.m. ET (10:30 a.m. Houston time).
Fans may remember Carrie in her post-cheerleader days from her stint as host of the local KPRC-TV (NBC) program Hot On! Houston following her retirement from the Texans Cheerleaders. According to her bio page on nhl.com, Carrie arrived at the show with previous experience as a correspondent for FOX's *NFL Under the Helmet *and co-host for the *NFL Cayman Challenge *on NFL Network.
Carrie was promoted from Houston to a similar role in Washington, D.C. before ending up in New York City, where she currently resides.