*Kandace Davis *Houston Food Bank          
Kandace is part of Houston Food Bank's Transportation team and is responsible for ensuring that all the transportation needs are met for the different programs the Houston Food Bank offers. On average Kandace handles 4,342 deliveries per month—that's an average of 107,591 miles per month! Kandace consistently goes above and beyond in her work to accommodate last minute distribution and pick-up requests to make sure that the Food Bank's fleet is operating at its peak efficiency so that the Food Bank can accomplish its mission and have a positive impact on the community it serves.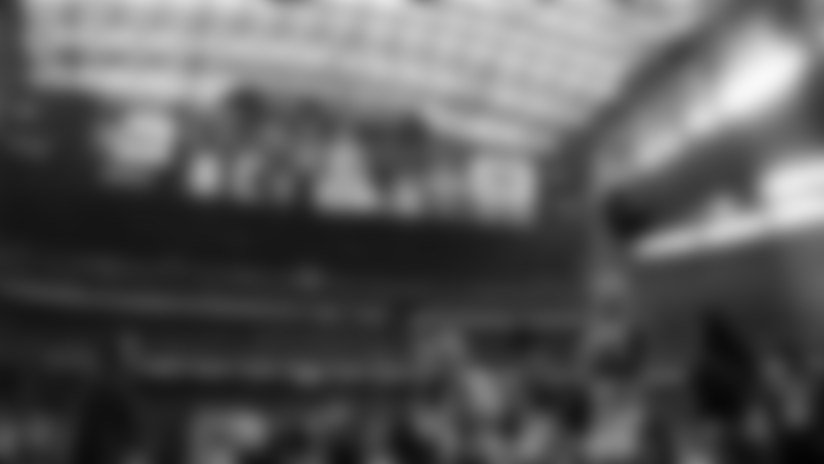 Master Sergeant Nicolas Gassiott
Master Sergeant in the Air Force and Texas Air National Guard
Master Sergeant Gassiott has been in the Air Force for 15 years split between active duty and the Texas Air National guard. He deployed to Iraq in 2007 for Operation Iraqi Freedom and has deployed six times for Operation Enduring Freedom. He has earned one meritorious service medal, five Air Force achievement medals, two humanitarian medals for work in Ike and Harvey, among other honors. When not deployed, Master Sergeant Gassiott has served as a Texas State Trooper for 8 years and is a Texans Season Ticket Member.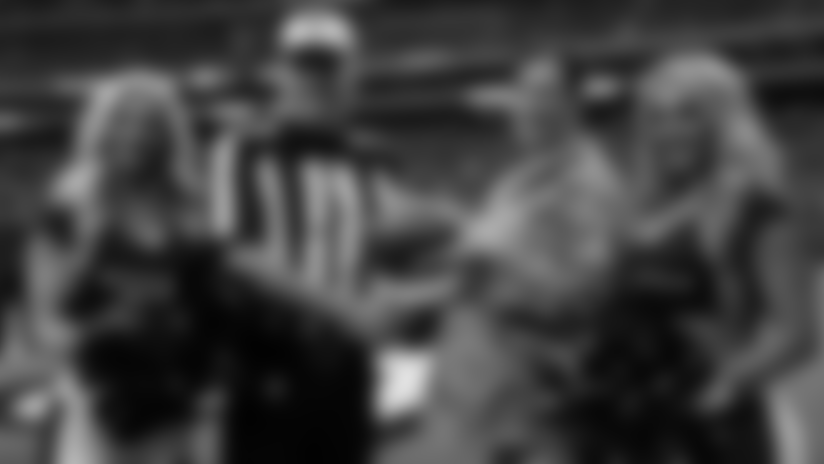 Captain Felicia Lee-Nida
Captain U.S. Air National Guard
Captain Lee-Nida joined the Air Force 14 years ago and has deployed three times as an aeromedical flight nurse. Her focus in life is serving her country. In her civilian life, Captain Lee-Nida works as a pediatric nurse in a children's ER and she has two children of her own. The strength and compassion that she for others is unparalleled. Thanks for all you do, Captain Lee-Nida, that deserves a crown!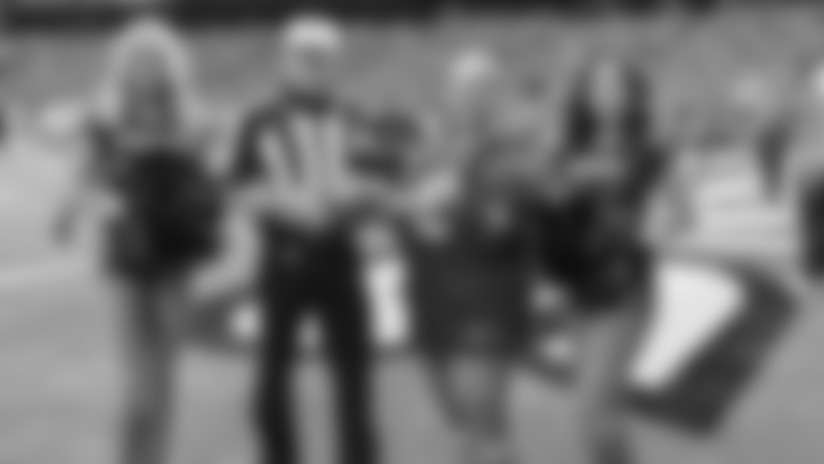 Victoria Peterson
Coordinator, Houston Texans YMCA
Tonight's game ball was delivered by Victoria Peterson. Victoria has been a program coordinator at the Houston Texans YMCA for more than 7 years putting on special events, hosting health fairs, teaching line dancing, and managing programs for older adults and kids. In her role she brings together youth from the Y with Houston Texans players to create memorable experiences. Thanks for all you do, Victoria, that deserves a crown!
Sgt Felix Garcia
(Retired) Sargent, U.S. Marines and National Senior Vice Commander, Military Order of the Purple 
Felix Garcia served in the United States Marine Corps, deploying twice to Iraq. He was wounded while participating in search and destroy missions during Operation Phantom Fury and Iraqi Freedom II and was awarded three Purple Hearts and a Commendation Medal. In retirement, Garcia now serves as the National Senior Vice Commander in the Military Order of the Purple Heart helping other veterans in need. Congratulations, Sgt. Garcia that deserves a crown!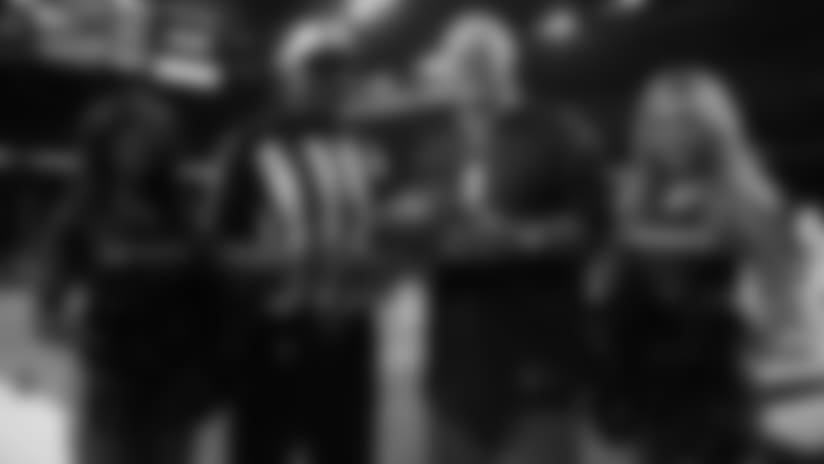 Chris Massey
Long-time High School Football Coach 
At the October 25 game, Chris Massey delivered the game ball as the Houston Texans Crown Royal "That Deserves A Crown" Honoree. Coach Massey was selected for his distinguished high school football coaching career having coached at Cy-Fair, Katy, and Deer Park High Schools over a 40 year career. Coach Massey is a past president and current member of the executive board of the Greater Houston Football Coaches Association and was nominated by the Houston Texans for the Don Shula National High School Football Coach of the Year Award in 2010 and 2011. Congratulations, Coach Massey and that deserves a crown!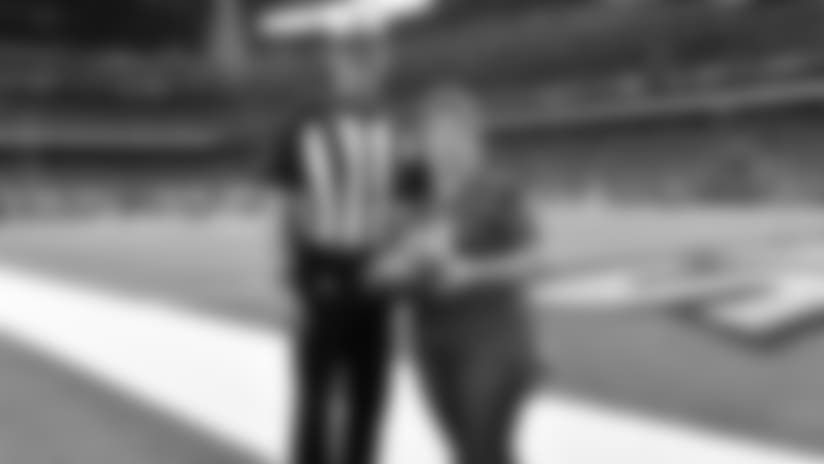 Joyce Meza
Membership Coordinator, Boys & Girls Clubs of Greater Houston - Havard Club
At the October 14 game, Joyce Meza delivered the game ball as the Houston Texans Crown Royal "That Deserves A Crown" Honoree. Joyce was selected for her work with the Boys & Girls Clubs of Greater Houston. Joyce has been a part of the Boys & Girls Clubs in Houston for more than 20 years, first as a volunteer, then as a parent, and now as a full-time employee where she works to enroll kids in the after-school program. Thank you, Joyce, and "That Deserves a Crown."
Jeri Condit
American Cancer Society Volunteer
At the October 7 game, Jeri Condit delivered the game ball as the Houston Texans Crown Royal "That Deserves A Crown" Honoree. Jeri was selected for her volunteer work with the American Cancer Society where she helps raise awareness and funds for Hope Lodges across the United States. Hope Lodges provide free accommodations and transportation to cancer patients receiving treatment away from home – a cause the McNair Family and Houston Texans are proud to support as well. Thank you, Jeri, and "That Deserves a Crown."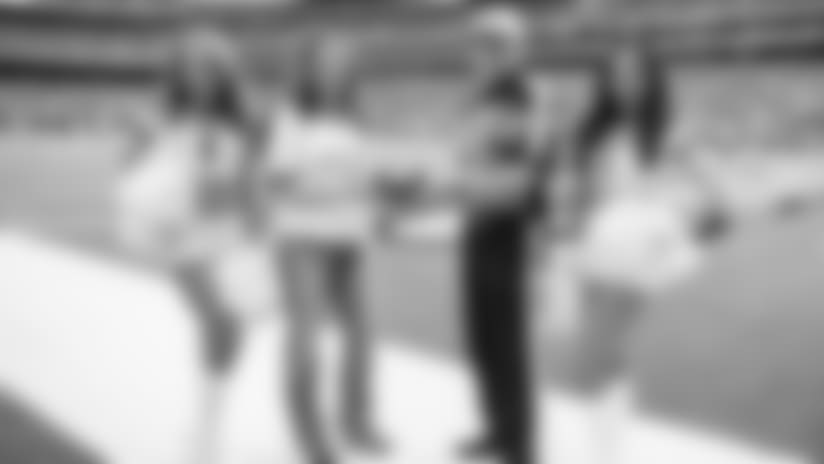 Bonnie Richter
Captain, Houston Fire Department
At the September 23 Liberty White Out game, Captain Bonnie Richter with the Houston Fire Department was recognized as the Houston Texans Crown Royal "That Deserves a Crown" Honoree. Along with her daily responsibilities heading up the special events team, Captain Richter makes an immense impact by providing peer support to her fellow firefighters through the critical incident stress management program. For her ability to go above and beyond the call of duty "That Deserves a Crown."