There's something about the bright lights at NRG Stadium that's been bringing out the best in the Texans. They've won four primetime games in a row at home.
Make it six out of seven if you include the Christmas Eve tilt in 2016 that clinched the AFC South. The only loss was a close shootout against the Chiefs in which Deshaun Watson threw five touchdown passes.
Night games are special. The Monday night game last year, which saw the Texans honor Bob McNair three days after his passing, was unforgettable. The overtime win over Dallas was special. And the last game, against the Colts, was a hard-fought, much-needed triumph that enabled the team to jump back into sole possession of first place in the division.
That game saw a new wrinkle, a light show in the lights-out intros that was activated through fans' cell phones. All you have to do to participate is make sure you have an updated version of the Texans App.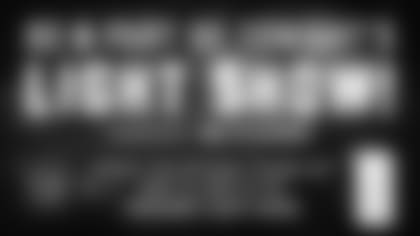 Every little bit helps. The atmosphere at NRG Stadium is always rated among the best in the NFL. And Sunday needs to shine more than ever as the defending Super Bowl champions come to town. If you have a ticket, be early, be loud, download the app, and have fun.