Texans wide receiver Andre Johnson attended the press conference of running back Ahman Green on Monday. Afterward, Johnson spoke to the media about his new contract extension, among other topics.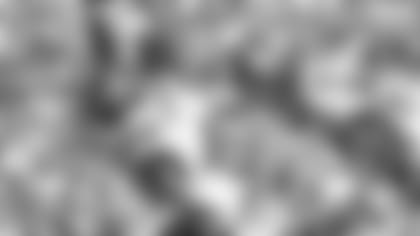 (on potentially playing for the Texans his whole career) "Once I quit playing football, this was the team I wanted to be with. I didn't want to be a guy who went from city to city."
(on renegotiating his contract to create some more room under the salary cap) "It was a win-win for both of us, both the team and for me, and it was something that I thought about going into the situation where you go in and get the deal done and then you can be able to bring some other guys in to help this team get to where it wants."
(on his thoughts during the offseason) "It's great. I'm excited. I can't wait to get it going here in April, once we start offseason workouts."
(on not going into next season without a new contract in place) "I think it's very critical, because when that happens, some guys get mixed feelings about whether the team really wants you here or not, and I was just, if it happened, it happened, and if it didn't, then you have some other things to think about. My biggest thing is I want to be a part of special. I want to take a team that hasn't been performing well and get it to where it wants to be. That's something I want to do, and I'm just excited about it."
(on the quarterback situation) "You never know what's going to happen and if whoever is back there, like (Ahman) said he wants to block for them, that's all that matters."
(on if he thinks Texans QB David Carr can get the job done) "I think that David can. David has all the tools, and like I've said before, if David's satisfied with where he is, then that's something you can't be happy about, but if he's a guy that's willing to continue working to get this thing where everyone wants it to be, then that's a guy you want on this team, that wants to get you to that point."