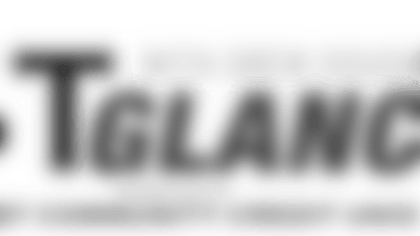 ](https://www.texanschecking.com/)
The Texans (9-6) travel to Nissan Stadium in Nashville to face the Titans (8-7) in Week 17. Houston clinched an AFC South title with a win over the Bengals in Week 16. Here are five things to watch when the division rivals square off for the final time in 2016.
1. Savage Success- Above all else, Tom Savage's performance and progress will be the key reason to watch the 2016 season finale.
It's his second career start, and it comes eight days after he finished strong in the win over the Bengals.
After completing just a pair of first half passes for 13 yards, Savage and the offense clicked in the second half to finish 18-of-29 for 176 yards, and 12 points.
The main area in which he needs to improve, according to head coach Bill O'Brien, is pace of play.
"We played too slow against Cincinnati, and I want us to play faster," O'Brien said. "That doesn't mean a whole game of no-huddle, but it just means that we need to get in and out of the huddle quicker and play the game at a better tempo."
That's no secret to Savage.
"I agree with him 100 percent, we have to go out there and we have to get on the ball a little quicker and snap the ball and play fast," Savage said.
Regardless of how quickly Savage has played over the past two games, he's impressed the Titans defense. Also, the lack of game tape on him makes preparing for the third-year pro a bit trickier than normal.
"Yeah, it's somewhat difficult, especially at this time being so late in the season when they made a quarterback change," Titans outside linebacker Brian Orakpo said. "Savage obviously did a tremendous job of not really turning the ball over, really game managing the game and playing four quarters. It's huge for him to come in there and lead the team and really not make too many bad decisions."
2. Who plays, and how much- No matter the outcome, the Texans are the four-seed in the AFC playoffs next week. With that in mind, and with several players banged up physically, it will be interesting to monitor
the amount of playing time for several key contributors.
O'Brien emphasized this week that the Texans will always "play to win", but he also said they'll be "smart about it".
Running back Lamar Miller missed the Cincinnati game after being listed the previous week with ankle injury, and didn't practice this week because of the same problem. Defensive end Jadeveon Clowney and outside linebacker John Simon didn't practice Wednesday or Thursday because of injuries as well, and cornerback Johnathan Joseph played Saturday against Cincinnati for the first time since the loss at Green Bay. Joseph had been sidelined with ribs and shoulder injuries.
Nevertheless, Tennessee head coach Mike Mularkey expects the bulk of the Texans starters to suit up on Sunday in Nashville, and isn't surprised that's the case.
"No, I told that to our team on Monday morning," Mularkey said. "That they would play the starters. I know Bill. I know I would. So it's not a surprise. We're not being caught off guard. It's the way it should be."
3. Strength vs Strength- Houston's been good at running the football in 2016. Statistically, the Titans
The Texans defense has been very strong against the run this season as well. But Tennessee's defense has been better.
The Titans have pounded out an average of 138.9 rushing yards per game this year, the third-best mark in the League. The Texans are at 120.9 yards per, which is the sixth-best total in 2016.
DeMarco Murray's picked up 1,266 rushing yards this year, and rookie Derrick Henry has chipped in with 425. Those two have rumbled for 13 touchdowns, and Murray's also caught three scores as well. Linebacker Brian Cushing explained how the Texans will approach defending such a potent run game.
"Two very good running backs that you have to know at all times where they are on the field and know that they turn short plays that you think are nothing into big plays," Cushing said. "Just kind of gang tackle and hustle and do everything you can to get those guys down."
4. Continue turnover differential trend- Over the last four games, the Texans have done a good job
winning the takeaway/turnover battle. In that span, they're plus-2, and in three of those games they've finished even or on the positive side of that statistic.
On the season, it's a different story, as the Texans are at minus-7 in 2016. Only five teams have worse differentials: the Browns, Rams, Bears, Jaguars and Jets.
Last week against the Bengals, Quintin Demps came up with his fifth interception of the season, and the Texans didn't turn the ball over to Cincinnati. Savage still hasn't thrown an interception, and O'Brien emphasized how important that is in December and January.
"He's done a good job of taking care of the ball, knock on wood," O'Brien. "That's the big thing, we have to continue to have 100 percent ball security, that's going to be the key going forward, especially in this time of year and in the playoffs. I mean, you have to have 100 percent ball security. You're not going to win if you turn the ball over."
5. Miscellaneous milestones- The franchise, as well as a slew of Texans can set some milestones on Sunday in Nashville.
A victory over the Titans would mean the Texans have a perfect 6-0 record against the AFC South this season. That's never happened in franchise history. It would also be the sixth straight win against Tennessee, and ninth in last 10 meetings.
If Cushing and cornerback Kareem Jackson suit up and play, it would be their 100th career game, tying them with tight end Owen Daniels for the eighth-most in team history.
An interception by Jackson would push him past Dunta Robinson and into the franchise lead with 14 picks. Three tackles would also move him past Robinson and into fourth place with 397 as a Texan.
Punter Shane Lechler would tie Tony Gonzalez (270) for the 21st-most career games played in NFL history.
If Nick Novak makes a field goal, it would be his 35th. His previous career-high was 34 with the Chargers in 2013.
Long snapper Jon Weeks would play in his 112th consecutive game as a Texan, and that would tie him with center Chris Myers for the franchise's third-longest streak.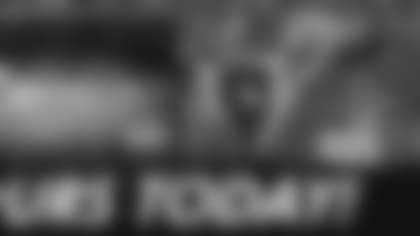 ![](http://www.houstontexans.com/news/drewdownfield.html)