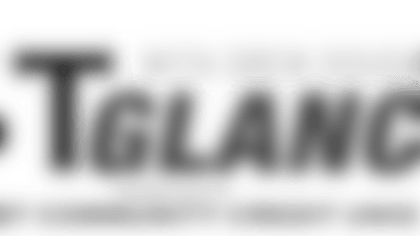 ](https://www.texanschecking.com/)
The meaty part of the preseason is upon us.
Saturday night against the Broncos, and a week from Sunday at New Orleans, we'll get the most extensive look at the Texans in action before Week 1.
BUT...that doesn't mean we'll see every single starter.
With all that in mind, here are a few things I'm keeping my eyes on when Houston hosts Denver at NRG Stadium. (Saturday, 7 p.m. CT, ABC-13/KTRK).
1. Ryan's Hope: Ryan Mallett will start at quarterback. As the backup to Brian Hoyer in against the
49ers, he completed 10 of the 11 passes he threw. Seven different players caught a pass from Mallett. After Hoyer's opening drive resulted in a touchdown pass to Cecil Shorts, III, Mallett was under center for the next four drives of the first half.
How much he plays on Saturday is a fluid thing for head coach Bill O'Brien.
"It's somewhat of a - get a feel for the rhythm of the game, the play count, the types of plays that are called, and things like that," O'Brien said. "I couldn't really answer that right now. Got to get into the game, see how it goes."
Mallett's very clear on his goal for Saturday night.
"Just staying efficient," Mallett said. "We played pretty decent when our units were in there. Try to get the tempo going a little bit and stay efficient and move the ball."
2. Front line view: Whether or not we see J.J. Watt and some other starters who sat out versus San Francisco is something to monitor.
When I spoke with Watt on Monday, he was quick to remind me that he's played sparingly in the preseason during his young career. In fact, his breakout year of 2012 saw him take a grand total of zero preseason snaps.
He was in sneakers and a baseball cap against the 49ers, and in 2013 he did the same in the second and fourth preseason games. In the other two contests, he played a combined 21 snaps.
"Whatever the coaching staff asks me to do, I'm going to do," Watt said. "The way that we practice and the way that I try and attack every day, I don't think it's completely necessary. But of course, I'd love to get out there and play the game anytime I can."
Defensive lineman Vince Wilfork and cornerback Johnathan Joseph both were on the sideline last week as well, so check to see if they're in action against the Broncos.
3. Blue, Week 2: Running back Alfred Blue ran the ball well a week ago, popping off runs of 14, eight
and 32 yards in a 59-yard output. How he can build on that this week will be interesting to observe.
"Look, he made some nice runs," O'Brien said. "But there are also things that he needs to work on. He knows that. He knows there are things schematically, technique-wise that he can work on to get better and he is a very hardworking kid and that is exactly what he will do."
Blue was disappointed he didn't get into the end zone on multiple attempts close to the goal line versus the 49ers. But he's definitely noticed some things he's improved upon in year number two as a pro.
I would say I'm more instinctive, getting that experience last year, getting your feet wet, couple of starts in games, I would feel more relaxed back there and instictinve, reading the blocks better, being more patient and just letting it happen."
4. Pass Pro Pros: The Texans offensive line, tight ends, fullbacks and running backs will have their
collective hands full. Pass rushers Von Miller and DeMarcus Ware are playing in a new defensive scheme under coordinator Wade Phillips, and they've both spoken about being re-energized.
The duo combined for 24 sacks in 2015, and can cause a lot of trouble. But Pro Bowl left tackle Duane Brown said he and right tackle Derek Newton are familiar with the pair.
"We went out there last year and practiced against them," Brown said. "Great competition. Both arevery elite players that can really put some pressure on you. It will be a test for our offensive line, for me and Derek. We have been working hard this week in preparation for that."
5. Penetration Positives: Last week the Texans defense rang up four quarterback sacks. Putting pressure on Peyton Manning, Brock Osweiler and Zac Dysert is always a goal.
Practicing last year in Denver against Manning was a big benefit to the Texans, according to linebacker Brian Cushing.
"If anything, you got to practice against the best and it'll make you better, so we're excited for the opportunity to go against them, compete and see what both of us have," Cushing said. "It will keep you on your toes the whole game. It'll get all of your communication down. You know, you've got to be ready mentally and it's always a challenge."
![](http://www.houstontexans.com/news/drewdownfield.html)