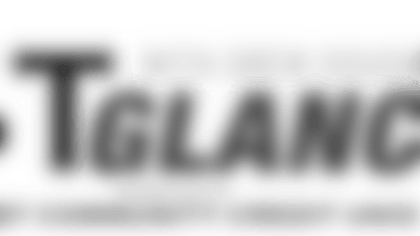 ](https://www.texanschecking.com/)
The Texans (7-6) host the Jaguars (2-11) at noon CT on Sunday inside NRG Stadium. Houston won the previous meeting this season, 24-21, in Week 10 at Jacksonville. Here are five things to watch on Battle Red Sunday.
1. Run, run, run- The Texans rumbled for 185 yards as a team in last Sunday's win at Indianapolis. The last time they played the Jaguars, they hammered out 181 yards on 33 carries. They've gone for 100 yards or more in the last eight games they've played.
"We're always going to try to run the football," head coach Bill O'Brien said. "That's kind of what our identity is on offense."
The Texans ground attack is the fifth-best in the NFL with an average of 126.1 yards per game, and offensive coordinator George Godsey credits the success to the line.
"It all starts with them," Godsey said. "We've had some moving parts there. A lot of different bodies really blocking at the point of attack. Front side, back side, tight end side, split end
side, receivers doing their job. It's a full team effort. We talked about that at the beginning of the year and that's part of the success."
Since the Week 10 win over the Jaguars, the Texans running backs have averaged 4.4 yards per carry. Brock Osweiler has scrambled a few times each game in that span as well, and he's picked up an average of 6.4 yards every time he's tucked it and run.
The ability to run effectively has seen the Texans rise to the 7th spot overall in the League in time of possession at 31:07 per game.
"It's great having a good running game," left tackle Duane Brown said. "It's great going late into the season. Being able to do it week in and week out, that's a great accomplishment by the guys up front. Tight ends, receivers, running backs, everybody's involved in that."
2. Befuddle Bortles-It's been a rough first five games versus the Texans for Blake Bortles. Since his rookie campaign of 2014, the Jacksonville quarterback is 0-5 against Houston and he's been sacked 22 times by
the Texans defense. Further, the Texans have outscored the Jags 135 to 77 in those games, which is good for an average margin of victory of 11.6 points per contest.
In each of the last four games against Bortles, the Texans defense has scored. In the final game of the 2014 season, J.J. Watt dropped the Jaguars signal-caller in the end zone for a safety. Bortles has also thrown an interception that was returned for a touchdown in each of the last three games against Houston as well.
"We're going to try and do that as much as we can," linebacker Brian Cushing said. "If we get to turn the
ball over or, even better, get some points out of it for our team, all the better for us. That's been a huge momentum swing when we get into the game that we're always trying to do."
Kareem Jackson had a pick-six in the Week 10 win at Jacksonville, as well as in the season finale last year at NRG Stadium. On the year, Bortles has thrown 21 touchdowns and 15 interceptions, and been sacked 28 times. With the Jaguars at nine games under .500, it's been a tough season for the quarterback and his squad.
"I think it's still a process, that part of it for him," Jaguars head coach Gus Bradley said. "We all think the world of him and think the world of him on the football field and just know what's coming in his future. He's just got to battle through some of these inconsistencies now."
3. Stay positive- The Texans are undefeated this season when they've been in the black in the turnover differential category. Against the Chiefs, Jaguars and the Colts last Sunday, they had more takeaways than
When their opponents have won the turnover battle, the Texans are 2-5. Three times this year they've had the same number of takeaways as turnover, and they've won two of those three contests.
Outside linebacker Whitney Mercilus is tied for the NFL-lead with four fumble recoveries in 2016, and his latest came last Sunday in the win at Lucas Oil Stadium.
"He's definitely one of those guys that has a knack for getting to the football, whether it's a strip-sack or recovering the fumble on Sunday after Clowney's strip-sack," O'Brien said. "Whitney just has a knack for it. He does a good job of that. He plays very hard, he's always around the ball because of how hard he plays, he's got good instincts."
4. Red zone-The Texans have struggled mightily at scoring touchdowns this season. With an average of
just 1.6 per game, they're last in the NFL in that category. When it comes to scoring once they've reached the opponent's 20-yard line, they've had their troubles there too. They're 31st in the League in red zone efficiency, as they've scored a touchdown just 41.46 percent of the time there.
In Sunday's win at Indianapolis, the Texans got by with five Nick Novak field goals and a Lamar Miller touchdown. The head coach wants that to change.
"We've all got to do a better job," O'Brien said. "We've got to improve in that area if we really want to be
where we want to end up being."
Osweiler said the Texans have made a concerted effort to improve in that part of the field.
"It's something that we're definitely going to emphasize more in practice," Osweiler said. "Usually you kind of hold off on red area until Fridays, but I believe extra reps will be really good for us right now, and especially myself."
Osweiler said he's taking it upon himself to help the offense get better inside the 20.
"Really, it just comes down to making, I think, quicker decisions," Osweiler said. "Things happen faster in the red area. There's less field to work with, the windows are smaller, so once again, landmarks, depth, my timing. There's so many things that go into it and I think that's just something that we need to work more in practice, which we're going to do."
5. Home sweet home- The most unforgiving stretch of the Texans schedule is in the rearview mirror. Four
of the last five games were on the road, and the players and coaches are happy to be back in front of the NRG Stadium faithful on Battle Red Sunday.
"Going from Mexico to the snow in Green Bay, Indy last week, it's been a lot of road games," Brown said. "So to be back home this week means a lot to have our fans behind us. It means everything. We're looking forward to it."
Defensive end Antonio Smith, who's now in his second stint with the Texans, explained his "love" for the home crowd.
"The environment is always electrifying,"
Smith said. "I don't even remember playing a game here where the stadium hasn't been packed. Ever."
Smith also had a few requests.
"Keep it going. And get loud. Make sure we get some false starts on their offense. Make sure they can't make their calls. We need your help," Smith said.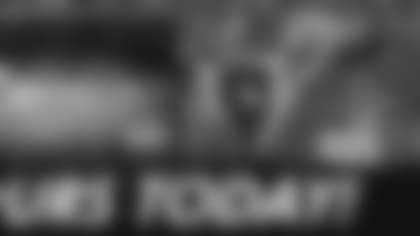 ![](http://www.houstontexans.com/news/drewdownfield.html)