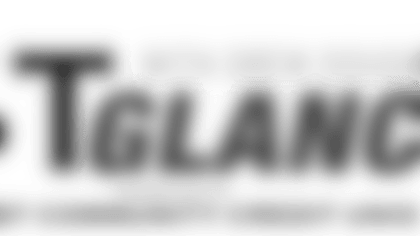 ](https://www.texanschecking.com/)
The Texans host the Titans at NRG Stadium this Sunday. The Week 4 matchup kicks off at noon CT. Here are five things to watch when the two squads meet.
1. Contain the Run-The Titans have an impressive running back duo in DeMarco Murray and Derrick
Henry. The former's gained 245 yards this season, and is coming off a game against Oakland in which he picked up 114 yards on just 16 carries. The latter won the Heisman Trophy last autumn, and has rushed 19 times for 85 yards in the past two contests.
Limiting those two will be a key to success for Houston.
"They're doing a great job running the ball," head coach Bill O'Brien said. "They're a downhill running team."
The tandem in Nashville averaged 6.1 yards per carry last week against the Raiders.
"Henry and Murray are great running backs and they deserve all the recognition they get," outside linebacker John Simon said.
Defensive coordinator Romeo Crennel added that inside linebacker Benardrick McKinney's play will be vital toward controlling the Titans ground attack.
"With their running game, it's a big strong, physical running game," defensive coordinator Romeo Crennel said. "Everybody is going to have to play good but a linebacker like Benardrick McKinney, he's going to have to continue what he's been doing. Last week he made a lot of plays. That has to continue."
McKinney finished with 16 tackles and a sack at New England last week, and he'll be tested on Sunday.2. Stay Clean- The Texans were sunk by three turnovers in the loss to the Patriots, with two coming on
special teams. New England quickly converted the pair of fumbles in the return game to 14 points, and Houston couldn't recover.
The Titans are minus-5 in turnover differential through three games, while the Texans are minus-2. Houston was plus-one before the trip to Foxboro, and not coincidentally, they were 2-0.
Marcus Mariota has thrown four interceptions and lost two fumbles in 2016, and Crennel said one reason his ball security has suffered has been a willingness to use his legs.
"I think a lot of the turnover things is because he will pull the ball down and run with it some," Crennel said. "They're not used to getting hit a lot, particularly him because he's so fast and he hasn't been getting hit a lot. But when he does get hit, if he doesn't have it tucked away then the ball has a tendency to come out."
3. Three's Company- With J.J. Watt on injured reserve, the Texans pass rush will rely even more
heavily on Whitney Mercilus, Jadeveon Clowney and John Simon. That trio combined for 5.5 sacks through the first three weeks. How they respond to opposing offenses re-adjusting their blocking schemes without Watt in the game will be something to monitor.
"What will happen is, how will they try to protect us now that they don't have to worry about J.J.?," Crennel said. "A lot of teams, when they have to worry about J.J., it creates opportunities for other guys. Now we have to figure out how they're going to protect us, and then we're going to have to try to take advantage of that protection once we see it."
It's simpler, for Mercilus. Even though he's disappointed Watt is injured, Mercilus is ready to get after the quarterback no matter who lines up around him.
"If somebody goes down, it's just the next man up," Mercilus said. "We've got guys who can make plays all around on the defense. We'll go out there, do our best and make sure we win this game."
Titans head coach Mike Mularkey knows Crennel is a creative coordinator, and expects the Texans to have a variety of moves throughout the game.
"Romeo does a nice job of moving people around," Mularkey said. "They've got a lot of moving pieces trying to find mismatches. But extremely disruptive inside and playing very well."
4. Nuk gonna nuk?- DeAndre Hopkins has scorched the Titans in six career games versus Tennessee.
The 4th-year pro's averaged 116 receiving yards per and caught five touchdowns against the Titans, and the Texans have won five of those contests.
The Tennessee defense through three games ranks in the top half of the League in passing yards allowed, and Hopkins said they'll present a challenge on Sunday.
"Tennessee is a good team," Hopkins said. "We have to come out and play our 'A' game because that's a division rival for us."
Four more receiving yards on Sunday would get him to 700 career receiving yards versus Tennessee.
5. Miller Time- A more robust run game is a definite goal for the Texans. At 3.49 yard per carry,
Houston's ranked 28th in the NFL in that department. But Lamar Miller said the Texans aren't far off from making a marked improvement.
"I think we're very close," Miller said. "I think I have to do a good job at the second level, making guys miss. We just have to be more consistent on the offensive side of the ball in general."
Offensive coordinator George Godsey explained that the blocking for Miller and the backs needs to get better, but the onus isn't just limited to the offensive linemen.
"The running game is an 11-man project out there," Godsey said. "It's not only just the line but the quarterback directing the receivers and also the receivers doing their responsibility, what they're taught."
Miller has 269 rushing yards in 2016.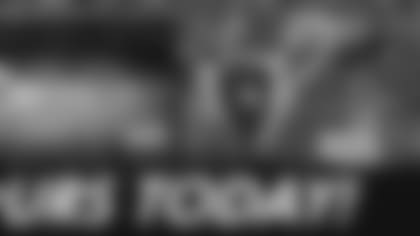 ](https://texanschecking.com/ )
![](http://www.houstontexans.com/news/drewdownfield.html)