Throughout the history of the Houston Texans, the franchise has only had one player from the University of Oklahoma – running back James Allen, who played for the Texans for one year, their inaugural season in 2002. In the past 15 years, not one Sooner has worn a Texans jersey, but that'll change with the signing of Aaron Colvin, previously of the Jacksonville Jaguars.
I first saw Colvin up close at the 2014 Senior Bowl. He was on the South squad and in those days the South team always practiced on Day 1 at Fairhope High School. We all loved it because we could get right down on the field and see the players up close. Standing feet away, I watched Colvin intently. I really liked what he was doing and there were very few receivers that got open facing him. I remember thinking he's making some money this week if he continued to put this kind of week together. Unfortunately, later in the day, he tore his ACL and that momentum stopped cold as a result.
He was drafted by the Jaguars in 2014 in the fourth round and finally got on the field late in that season. Although he had another injury in 2016 that cost him six games, he started to show what he was capable of doing from the slot. In 2017, he solidified his status as one of, if not the best slot corners in the game. He showed that he could do a little bit of everything and played with a confidence that I hadn't seen since his days at Oklahoma.
Now, he's a Houston Texan and should bolster a secondary that struggled last year. The question becomes where does he play - inside or outside? He certainly has outside corner size and measurables, but he thrived on the inside between Pro Bowl cornerbacks A.J. Bouye and Jalen Ramsey. He wasn't going to play outside unless one of those guys got hurt. It doesn't mean he can't do it, and keep in mind, cornerbacks that end up in the NFL have more than likely not played much slot corner in college. Colvin didn't play inside at Oklahoma, so playing in the slot was an acquired skill. So, inside or outside, doesn't really matter to me, as I want him to be comfortable, no matter what. When he was forced by alignment or assignment to play outside, what did it look like? This third-down pass breakup in the AFC championship game against Tom Brady and Chris Hogan shows that he could thrive outside as well.
In the second quarter, the Patriots faced a 3rd-and-11 and shifted receiver (and thorn in the Texans' side) Hogan to an outside position on the left of the formation. Colvin had Hogan in man coverage and moved outside accordingly to cover him.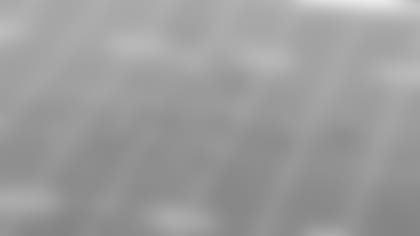 Colvin initially took away inside leverage from Hogan and did so because he was a little late in arriving.
Hogan, though, did an excellent job of maneuvering his route back to the inside and making things difficult on Colvin.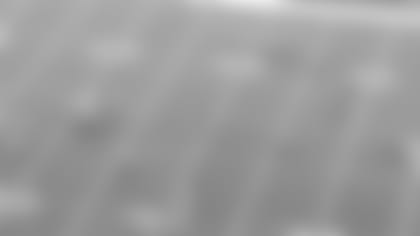 This was where I thought it might be trouble for Colvin, but he flipped his hips and "caught" Hogan at the top of the route. He didn't hold or interfere, just "caught" him, to slow Hogan's progress enough to make a play on the ball.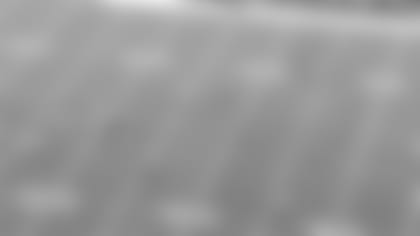 Still, the most difficult aspect of any in-breaking route for a receiver is staying in that receiver's hip pocket. Yet, when Hogan made that break, Colvin was Velcro. When Hogan made that break against most corners in this league, he lost most of them. However, Colvin stuck on that outside hip, in perfect position.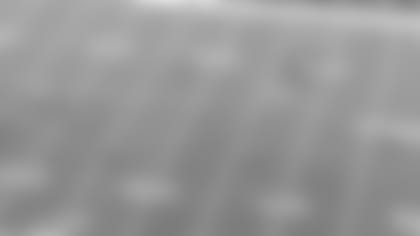 Colvin then trailed Hogan across the middle of the field...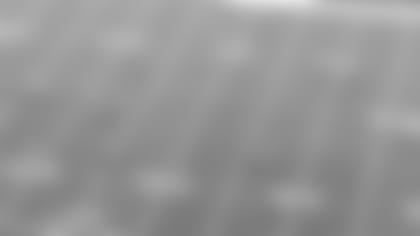 ...and made the breakup to force a punt and a subsequent Jaguars touchdown drive.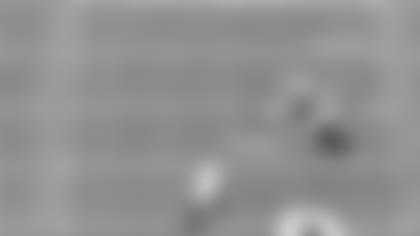 A number of different things stood out to me on this play. One, Colvin made a key third-down stop from an outside position. Two, he made the play on one of the most difficult routes to cover for a perimeter defensive back. Third, he made the play against Hogan, one of the players the Texans have had a ton of difficulty covering. Fourth, he was physical without creating a penalty. Fifth, he did it against Tom Brady.
Inside or outside, the Texans have a versatile chess piece with Colvin, ready to roll in the secondary in 2018 and beyond.