 In the summer of 2016, there were a handful of future NFL prospects that I looked forward to studying closer. There was one, though, that intrigued me more than others because I, admittedly, knew very little about him. Unfortunately, I didn't focus too much of my efforts on Vanderbilt football during the 2015 season. The 'Dores were 4-8, didn't go to a bowl game, and, on the surface, didn't really have much worth watching.
The lone exception being this young linebacker I didn't know much about.
As a sophomore in 2015, Cunningham was Vanderbilt's leading tackler by 39 total stops. He garnered 1st Team All-SEC in a conference that featured Alabama's Reggie Ragland and Reuben Foster, among others. That got my attention to start. When I looked up his bio…
Hold up, that's outside linebacker size and dimensions, but the tackle numbers told a different story. So, I was confused, yet intrigued as I could be to really lock into my study on the Vanderbilt star.
Then, I turned on Vanderbilt's defensive tape in 2015 and found out real quickly how the pieces all fit together. It still took me a few snaps to convince myself that he was truly an inside linebacker, but there was no way a guy this productive, in this conference, could not be one.
As such, in my annual SEC Preview in 2016, I wrote this about Cunningham.
"Different build for an off the ball linebacker…I promise you he played the season at 225 lb. or less…long and wiry build…think Telvin Smith (Florida State/Jaguars)…when offensive linemen get their hands on him, he has trouble not getting tossed…that's the rub, though, they have to get to him…ultra-quick and light on his feet…runs very well, wouldn't be surprised if he's in the 4.5 range…wow, he can fly to the football…quick to diagnose and find the ball…patient enough to read his keys and trusts his speed to get him to the football…plays deep and downhill at all times…packs a punch…hits everything downhill…speed to match receivers"*
My overall assessment was as follows
"I love Cunningham. He can fly and I've seen him do things at linebacker that no other player in this class can do. I'm not sure that he could handle the pounding at MLB in a 4-3, but as "run-hit" LB in a 3-4, give me some, right now!"
Trust me when I said a "run-hit linebacker in a 3-4", there was one team I selfishly had in mind. The one that selected him.
After his 2016 season, though, he was no longer a mystery to anyone. He was a first-team All-American, first-team All-SEC and the first Vanderbilt player ever to earn unanimous first-team All-American honors.
There was little he didn't do in 2016, including the highlight of all highlights when he leapt over the Auburn field goal unit to block a field goal. The 'Dores trailed by seven at that moment in the fourth quarter and a field goal would've given Auburn a two-score lead late in the game. Cunningham took flight over the center, blocked the kick and gave his offense a chance to tie. It didn't, but that play will never be forgotten by anyone that saw it.
He will never be able to replicate that success, as that has been outlawed by the NFL competition committee, but that's not why the Texans drafted him. They drafted him because they've rarely ever had a linebacker with his ability to go sideline to sideline. His speed and explosiveness were on display in the team's most important win of the year at Georgia. In that game, he made a handful of plays that helped turned the tide of the game, but two in particular.
The first one came early in the first half. Earlier in the game, the Georgia offense had exploited Vanderbilt on the speed sweep with blazing fast Isaiah McKenzie. Keep in mind, McKenzie ran 4.42 at the combine. With the success from earlier in the game, Georgia offensive coordinator Jim Cheney went to the well again.
It was 1st-and-10 at the Georgia 38-yard line.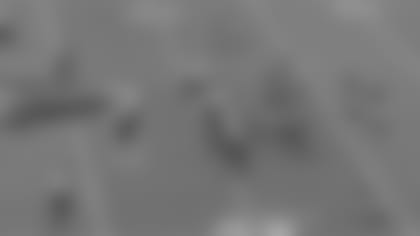 Cunningham is aligned over the center as Georgia aligned in an unbalanced formation. McKenzie was originally aligned to the left side of the formation and went in motion.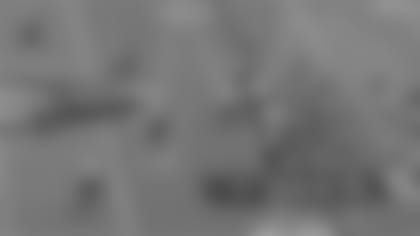 Georgia, essentially, pulled the entire line to the outside to give McKenzie a convoy to the edge. The Bulldogs certainly had Vanderbilt outflanked and it didn't look good for Vanderbilt at the snap.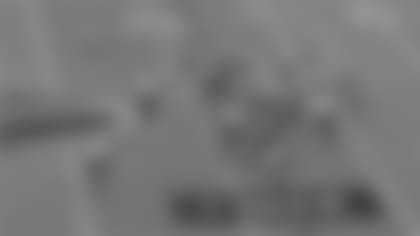 McKenzie had three pullers and running back Nick Chubb leading the way, but keep an eye on the pulling guard No. 53. He had eyes for Cunningham and at the moment, the guard had the angle on Cunningham…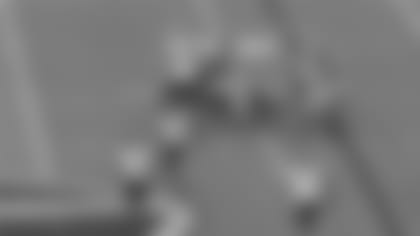 Cunningham, though, picked up ground on the guard when the guard decided to turn up. As such, the Georgia lineman tried to cut Cunningham. He threw properly at his thighs and attempted to knock Cunningham off his feet. But, with perfect form and technique, Cunningham put one hand on his helmet and one his shoulder and bench pressed the lineman right to the ground.
Without slowing down one step.
With help from his magnificent safety Ryan White who fought off the block of Chubb, Cunningham was able to finish the tackle on McKenzie for a gain of only two yards a few feet away from the sideline.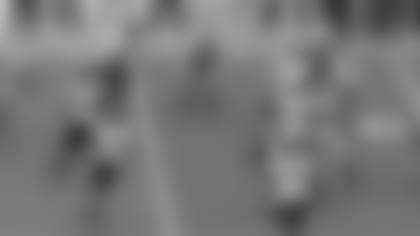 That design, with McKenzie's speed and the blockers out in front, should've gone for much more than two yards. However, Cunningham's speed to run down a 4.42 receiver, with a running head start, brought that play to a halt.
The second play happened late in the fourth quarter. Vanderbilt was hanging on, by the slimmest of threads, to a one-point lead with one minute left in the game. The Bulldogs offense faced a 4th-and-1 just outside their kicker's field goal range, so they decided to go for it.
They aligned star running back Chubb as a fullback behind quarterback Jacob Eason.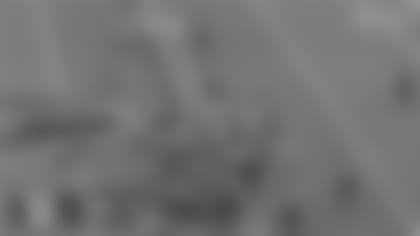 Eason called McKenzie back into the backfield, creating an I formation with Chubb. Cunningham was "mugged" up in the A gaps, expecting a dive handoff to Chubb.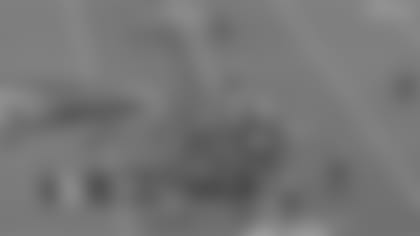 Just prior to the snap, tight end No. 83 Jeb Blazevich went in short motion to crack block on Vanderbilt's end man on the line of scrimmage. It was crack toss with Chubb leading the way.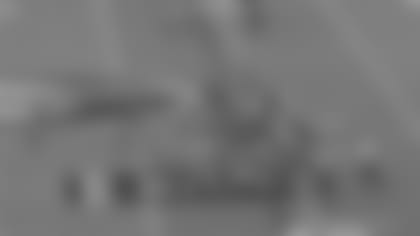 Center Brandon Kublanow had the responsibility on Cunningham. Look closely at the picture and you can see that Kublanow had no chance from jump. Cunningham recognized the play from the outset and beat the Georgia center off the ball. All Kublanow could do was try to slow Cunningham in any way possible. So, he grabbed him, nearly tackled him, in the middle of the fray.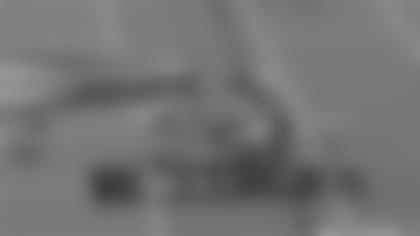 Cunningham broke through that feeble attempt and had eyes for McKenzie. The Vandy star wove his way through the trash and could see McKenzie headed his way.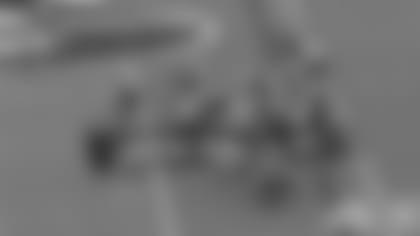 Needing one yard, but nearly three yards from the marker after aligning in the backfield, McKenzie would never get that yard. Cunningham tracked him down and made the tackle.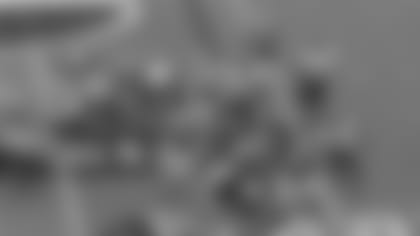 As Lattimer told the Georgia Tech running back in the movie The Program...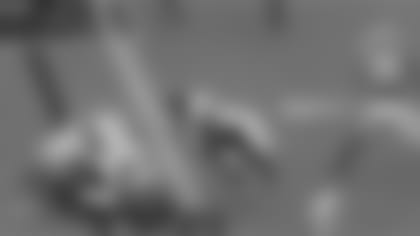 That was tackle number 19 in that upset win at Georgia. Nineteen tackles, 2.5 tackles for a loss and one pass breakup. I don't need to tell you that's an incredible performance. Vanderbilt was 2-4 to that point and that win kick-started a "four-wins-out-of-the-last-six-games" run that sent Vanderbilt to a bowl game once again.
Cunningham is far from a finished product, but what he offers this magnificent defense is something that'll be fun to watch in the near future.