 In the 2015 season finale, three-time Pro Bowl left tackle Duane Brown pulled around from his left tackle position to the right side of the formation to block Jaguars linebacker Hayes Pullard. The collision was one I'll never forget as the sound from that collision could be heard and felt all the way over to the sideline. I have headphones on at full volume to listen and be engaged with the radio broadcast.
Brown fell to the turf as he tried to get back to the huddle and remained down for a while. It's not an unusual sight to see players injured in a game, but Brown has been such a warrior in his career, and because it was him, many were shook up in NRG Stadium.
The injury forced Duane to rehab throughout the entire offseason, even costing him the first four games of the 2016 season. But, after, in his words, shaking off some rust in his opener against the Minnesota Vikings, he settled into his normal spot at left tackle against the Colts as if he'd never left it. As such, there's no coincidence that the Texans running game, in particular, has gone up a notch or three. A great example of what he's meant to this offense can be seen in what was one of the most important plays of the 24-21 win over the Jacksonville Jaguars.
Don't take my word for it, though.
"I think there were three big plays. Defensively, third and 16, we didn't get the stop backed up in their own end. A critical play. Defense played pretty good all day, but that's the one that really sticks out," Jaguars head coach Gus Bradley pointed out after the game.
That third and 16 play came at one of the biggest moments in the game. The Texans started a drive at their own 25 yard line after a Jaguars field goal cut the lead to eight. After an Akeem Hunt four yard run, an offensive pass interference call and an incompletion, the Texans faced third and sixteen from their own 19 yard line.
The Texans came out in 11 personnel (one running back and one tight end) and sent Braxton Miller in motion.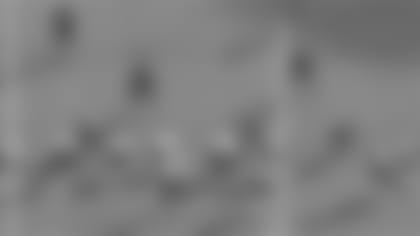 Quarterback Brock Osweiler faked a toss to Miller and handed to Hunt on a wide zone play to the left side.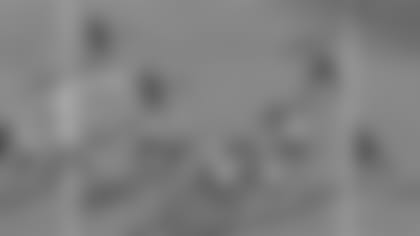 Brown took his zone steps to the left and looked to help tight end C.J Fiedorowicz, if necessary. C.J. destroyed the defensive end Yannick Ngakoue, so Duane knew he could move up to the second level with Jaguars linebacker Telvin Smith in his sights.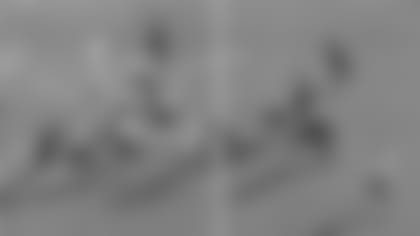 Xavier Su'a-Filo and Greg Mancz doubled the Jaguars down lineman to get him turned back inside. That block allowed Su'a-Filo to move on up to the second level with Brown. Su'a-Filo eyed Jaguars linebacker Paul Posluszny. Miller sprinted through the hole to block the cornerback, while Brown made contact with Smith. Keep an eye on Jaguars safety Jonathan Cyprien as well. He's the only unblocked Jaguar in this play.
Brown engulfed Smith and drove him to the sideline. At this point, Hunt had to make a decision. Go inside of Duane's block or outside. Cyprien had the same decision to make. Which way would Hunt go? Guess wrong and it could be a big play.
He did but Duane's block on Smith made it worse for Cyprien.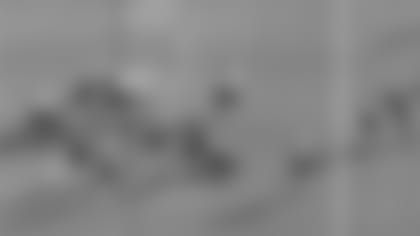 Cyprien decided that he'd take door number two but because Brown had nearly knocked Smith off the field, Cyprien found himself blocked by Brown as well. Duane took out both Smith AND Cyprien on the biggest play of the game to that point.
The decision was easy for Hunt at that point: cut that thing right behind No. 76.
With Xavier's excellent block on Posluszny occupying the Jaguars top tackler, there was room to run and no safety in the mix.
Hunt still needed to get to the 35 yard line, but the space was large enough for the speedy Hunt to sprint forward and pick up the 16 yards, plus one more for good measure.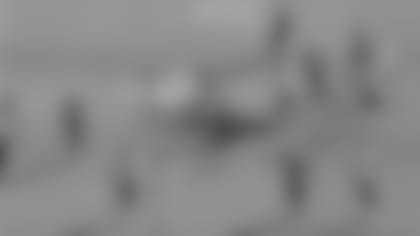 A few plays later the Texans answered the Jaguars with a field goal to again make it a two score game midway through the fourth quarter. That doesn't happen without this run and the blocks, in particular the two for one block that Duane Brown executed on that penultimate play of the scoring drive.