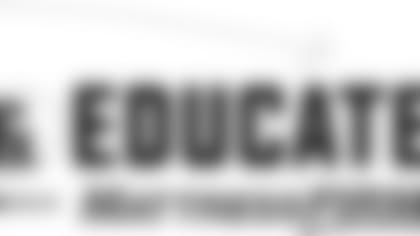 On the bus home from the airport after Sunday's loss to the Patriots, I went on Twitter to get my news and information fix from around the league that I may have missed during the Texans gut-wrenching loss and our flight home from the northeast. It was about that time that I saw Pro Football Focus displayed a graphic, showing the highest graded lineman on the day was none other than Texans star defensive end J.J. Watt.
Of course, that set off the box score heroes on Twitter because, in their opinion, he didn't have outrageous numbers on the day. However, his score was 1,000 percent in line with what I saw on the field that day. Now, many of you know that I've never been sold on Pro Football Focus as the end-all-be-all of football analysis, not in the slightest, and I'm still not and never will be. That said, I know when a guy has played well and done his job, with or without a metric to bolster the argument.
Think about this. How much is it worth to the Texans defense that, arguably, the greatest tight end to ever play this game was forced, on multiple occasions, to help his tackle block Watt? Can that be measured? Presumably not, yet that's what Rob Gronkowski had to do many times throughout Sunday's game. On Whitney Mercilus' strip sack, Watt was double teamed while Mercilus roared past tackle Nate Solder 1-on-1 for the sack and forced fumble.
Here's another instance where Watt did make the play. It wasn't a sack or a tackle for a loss, a solo tackle, but look closely enough and you'll see why he was graded so highly throughout this game.
The Patriots had the ball at the Texans 10-yard line and had 13 personnel in the game (one running back and three tight ends). Watt was aligned between left tackle Solder and left guard Joe Thuney, tighter, though, to Solder's inside shoulder.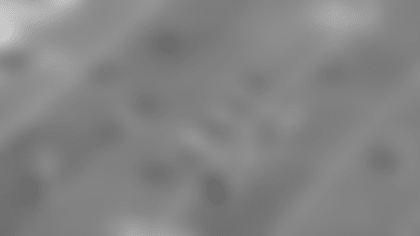 Let's take a look at the end zone angle so you can see the play develop better up close.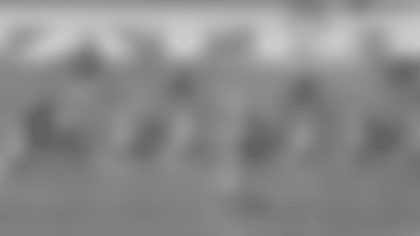 Immediately on the snap, Solder and Thuney went right after Watt, double teaming him right out of the play. Well, attempting to do so. For a split second, Watt was actually completely covered with Patriots linemen.
Then, like his comic book character MegaWatt (or at least how I would imagine his comic book character would, that is), he rose up, splitting the double team.
Right guard Shaq Mason pulled from his position to Watt's side, although Watt didn't appear to be his responsibility. Watt broke through Solder and Thuney and even disrupted Mason on his way to block another Texan defender.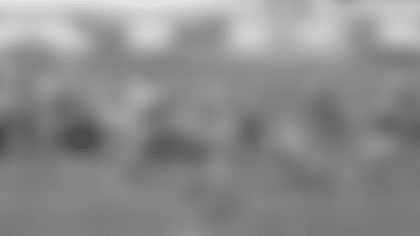 Mason seeing that Watt wasn't effectively blocked tried to turn back to block Watt and by block Watt, I mean held him. But, J.J. used his left arm to club Mason off of him and get free to tackle Patriots running back Mike Gillislee. The entire right side of the defense played that well and Jadeveon Clowney set the edge like a champ. Watt, then, fought off not one, not two, but three blocks to make the solo tackle.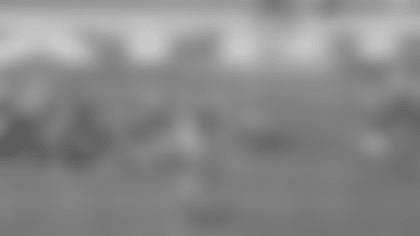 As I said, it was a play for no gain, so Watt didn't get a big play stat (sack or tackle for a loss) but when you see what he did to make that play and the focus the Patriots put on him, it's highly evident that he made a significant impact on this game.