 From the day Lamar Miller put ink to paper in Houston back in March, we've all wanted to see THAT speed out in space. You know, the speed that he flashed against the Texans in October of 2015 down in Miami. You know, that speed he used to run away from everyone on that awful October afternoon. We've all wanted to see it in a Texans jersey, and we finally did on Sunday night.
Now, this doesn't mean that Miller hasn't been effective for the Texans in the first five games of the 2016 season, but he really hadn't had much of a chance to get the rock out in space, hit the nitrous boosters and go Mach 5.
On Sunday night against the Colts, he was able to do that a few times, and it sent a charge through the stadium each and every time. His second longest run of the day, a 19-yard jaunt, got the crowd off their feet as he blasted through the Colts defensive front for a first down in a key third-down situation on the Texans first scoring drive of the night.
With the Colts leading 13-0, the Texans took possession with just under seven minutes to play in the first half. After a DeAndre Hopkins catch for five yards and a Miller run for two yards, the Texans faced a "gotta have it" third-down situation - third-and-three from their own 32-yard line.
The Texans had their 11 personnel on the field: one running back (Miller) and one tight end (Ryan Griffin). For the Texans, that's not a 100 percent passing personnel grouping, but the Colts anticipated pass and, as a result, had dime personnel (six defensive backs) on the field.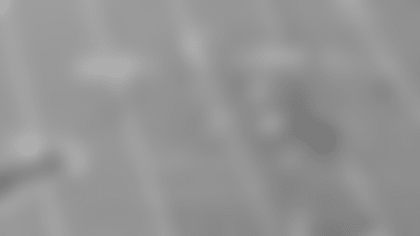 Hopkins originally aligned to the right side with Colts Pro Bowl cornerback Vontae Davis tracking his every move. Hop went in motion from right to left and Davis went with him.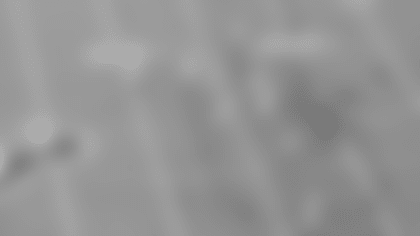 Hop aligned in a stacked alignment with Jaelen Strong on the offense's left side. As Davis ran with Hopkins across the formation, it seemed clear that the Colts were in man coverage.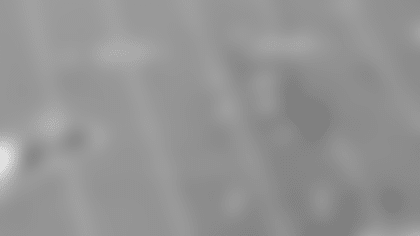 With Colts safety T.J. Green in the middle of the field in post safety coverage, it was definitely cover one - man free. That was music to Lamar Miller's ears... and eyes. The Texans called an inside zone from gun and, essentially, it was six on six in the box, and if the front got a hat on a hat, Miller could pop it for a first down.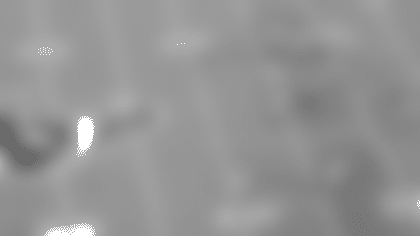 He did that and then some, in large part due to the work of his offensive line, intelligence of DeAndre Hopkins and downfield blocking by Jaelen Strong.
When the ball was snapped, Colts outside linebacker Erik Walden shot straight upfield, so left tackle Duane Brown just walled him off and drove him well out of the way upfield. As such, Brown quickly eliminated the edge contain on this play. Left guard Xavier Su'a-Filo, then, had the remaining key block up front. He combo blocked on Colts defensive tackle Hassan Ridgeway with center Greg Mancz to stunt Ridgeway's progress upfield. Once he felt that Mancz had that block under control, he moved up to the second level to block linebacker D'Qwell Jackson.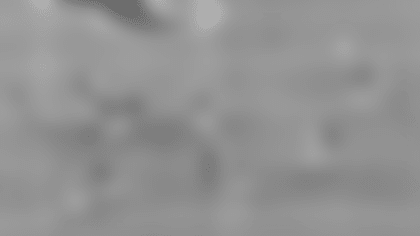 Jackson hesitated just a bit, not sure where Miller was with the ball, and that gave X plenty of time to seal him to the inside. That eliminated any inside-out pursuit threat. Once Miller was able to escape Ridgeway, he was ready to "pick 'em up and lay 'em down."
What you can't see in the above picture was what Miller saw...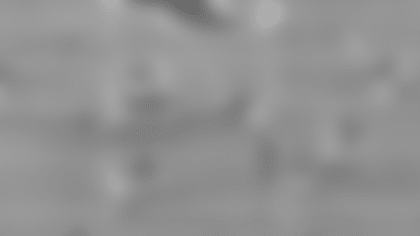 ...and now you can see: Hopkins. The Texans Pro Bowl receiver knew that with Davis in man coverage, the Colts defender would follow him to the Med Center if he chose to go there. Hopkins mimicked running a slant route back to the inside to get Davis to follow him. Davis stayed in Hop's hip pocket, all of his momentum going the opposite way of Miller. There was no way Davis could stop, redirect and make a tackle on the Texans ball carrier. Miller knew this too and hit the gas, knowing he was finally in the open. Hopkins didn't even have to block him; Davis blocked himself.
There was a lot of green in front of Miller now and safety T.J. Green had to run nearly half the width of the field to keep Miller from sprinting 68 yards to the house.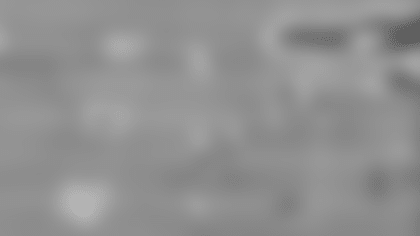 Also, take a look at the block downfield by Jaelen Strong too that occupied Colts defensive back Darryl Morris. Strong ran him off as Morris was also in man coverage and then turned to seal him off once Miller had the ball in his hands and was running in their direction.
The 19-yard run was his longest of the night to that point. He had a 23-yard run to start the second half as well. He finished the night with 149 yards and a rushing touchdown on 24 carries. He also had that scintillating touchdown catch-and-run late in the fourth quarter to cut the lead to 23-16.
He had a brilliant night, but he'll be the first to tell you, he had plenty of help as evidenced by this 19-yarder for a first down that led to the first Texans points of the night.