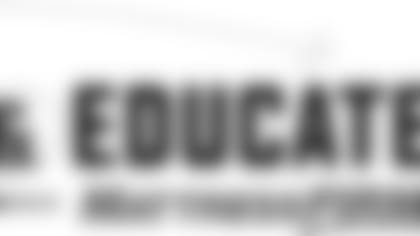 A couple of summers ago, I got the opportunity to interview Mississippi State head coach Dan Mullen at 2015 SEC Media Days. I asked him about his current team, but mainly I wanted to get his thoughts on a rookie linebacker that the Texans had just drafted. When I mentioned the name Benardrick McKinney, Mullen's eyes lit up.
"Hey, y'all are going to love him," Mullen exclaimed.
Suffice to say, Mullen was absolutely correct. In 32 games as a Texan, McKinney has registered 209 tackles and 8.0 sacks. He registered 129 tackles and 5.0 sacks as a second-year player in 2016 and earned 2nd team All-Pro honors as voted on by the Associated Press.
It's those two stats, though, that help to tell the story about a guy listed only as an inside linebacker in your program. Yes, he's an inside linebacker, but he's one of the rare inside backers that can move to the outside and rush like a true outside linebacker as well. When I was asked about him heading into the 2015 draft, I said that he was rare because he was the only linebacker I could recall that could ably play every single linebacker position in any scheme. As a rookie, he wasn't asked to take on too much in this defense, but in 2016, he displayed that versatility I raved about the year prior.
As a result of his length, size and skills, he doesn't come off the field, often transitioning into a legitimate pass rusher on longer distance downs. Here's a great example of how all of his assets play in the favor of this Texans defense.
Trailing the Texans 10-9 and facing a 3rd-and-5 on their 48-yard line, the Bengals had 11 personnel (one running back, one tight end) on the field, with quarterback Andy Dalton in the shotgun. McKinney was aligned over the guard in a stand up rush position, in between J.J. Watt and Whitney Mercilus.
On the snap, McKinney started to his left on guard T.J. Johnson.
Mercilus then burst through the A gap to his left and McKinney looped around to his right.
The pressure from this inside movement by those two, combined with the outside edge pressure from Watt, forced Dalton to flee the pocket. He found the only hole there was and took off. At first glance, it appeared, he might have enough room to run for the five yards needed for the first down.
But, McKinney saw Dalton leave the pocket and took off like his famous coiffure was on fire. Dalton initially tried to outrace McKinney, but, in about four steps, realized that it was futile.
McKinney wrapped Dalton up for his second sack on the night. How important was that sack? The Texans marched 66 yards on the ensuing drive, setting up Kai'mi Fairbairn's 42-yard field goal that gave the Texans what ended up as an insurmountable 13-9 lead.
The unquestioned leader on this defense is Benardrick McKinney and his versatility makes him as valuable as anyone in a Texans uniform.
ILB Benardrick McKinney's career as a Texan and Mississippi State Bulldog is profiled here in pictures.