For the 2018 Texans to take a significant leap forward, one area of the team that must take an even more significant leap is the offensive line. Help is certainly needed, so the Texans reached out to a former Kansas City Chiefs interior lineman to provide some immediate assistance. Zach Fulton spent the first four years of his career in Kansas City and faced the Texans four separate times. In those four games, he played both center and guard.
2015 opening weekend - spent time at guard.
2015 playoff game - started at center.
2016 Week 2 - started at left guard.
2017 Week 5 - started at center.
Fulton hadn't played center until he arrived in the NFL, starting 40 games at right guard for the Tennessee Volunteers from 2010-2013. Nick Martin was last year's starter at center, but he was injured late in the year at Jacksonville. He should be back ready for the season, but it certainly helps that Martin and Fulton can play either guard or center.
So, who plays center and who plays guard? We'll see. Like I've said a number of times, just throw a ton of paint on the canvas and figure out what the painting will look like. In short, the more, the merrier. Fulton is a solid interior player and I studied his game against the Titans to get a closer look (not to mention the game against the Texans on Sunday night last season).
Two things I want to see from an interior player are the ability to anchor in pass protection and getting movement in the run game, especially in short yardage situations. Fulton certainly has some heavy hands and anchors relatively well in the pass game. In the game against the Texans, he was matched up with D.J. Reader throughout the game and it was evident the power Fulton can exert in the run game with his size and hands. Those two had some heavy collisions down in the trenches.
Against the Titans, the Chiefs moved the ball down inside the five-yard line after an Alex Smith pass to Travis Kelce. On second and goal, the Chiefs were primed to score.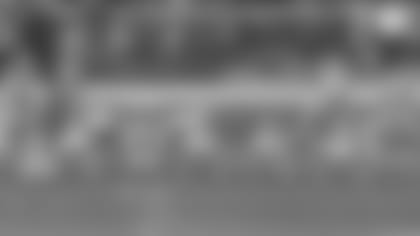 Fulton was at center throughout the 2017 season and was matched up against Titans Pro Bowl star defensive lineman Jurrell Casey in this situation. That was one of the reasons that I wanted to watch this game in particular. The Chiefs called an inside zone to Kareem Hunt.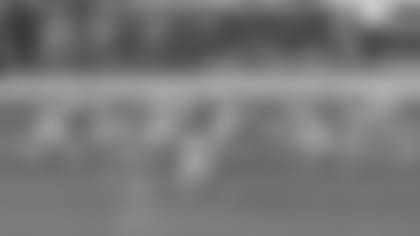 The key, though, was Fulton v. Casey. One of the distinct advantages that Casey has against most linemen is his shorter stature. He often wins with leverage against taller offensive linemen. He didn't against Fulton, that's for sure. In fact, Fulton moved the Pro Bowler off the line of scrimmage.
Fulton got into Casey, who attempted to hold firm at the line of scrimmage.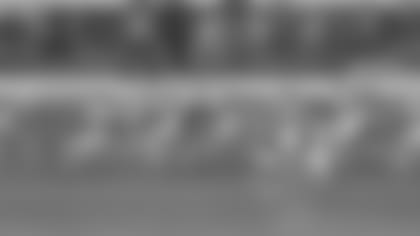 Fulton then showed his power and drive, although Casey was already anchored in.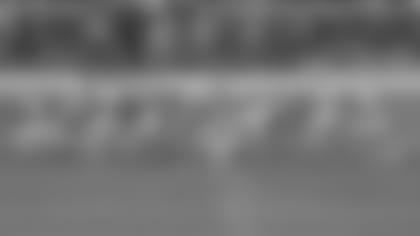 When Fulton first made contact, the two met midway through the E on Chiefs in the end zone. When Fulton was finished…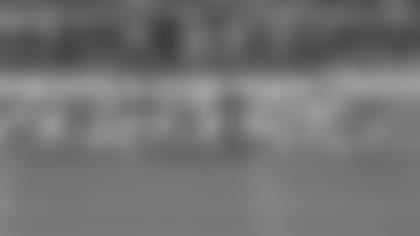 ...Casey was near the end of the E.
Hunt squirmed into the end zone on the other side, although he probably would've walked in had he followed Fulton's block where the play was actually designed.
To get the Chiefs down inside the five-yard line, as I mentioned earlier, Smith hit Kelce on a deep sail route to the right side of the formation. This was a LONG developing play-action pass play because Kelce got bumped initially off his route and took a bit to get into the open area.
The Chiefs have 12 personnel on the field with Fulton at center.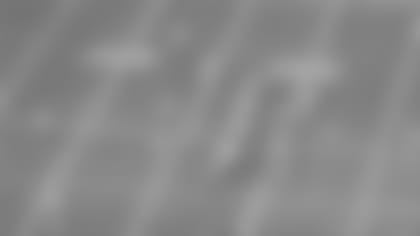 Let's flip to the end zone view.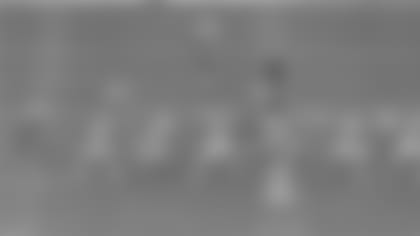 Smith faked the handoff to Hunt and set up deep in the pocket with eyes on Kelce. Again, it took Kelce a bit to get away from the line of scrimmage so Fulton and his OL mates had their work cut out.
Fulton was matched one-on-one with Titans defensive tackle and former first-round pick Sylvester Williams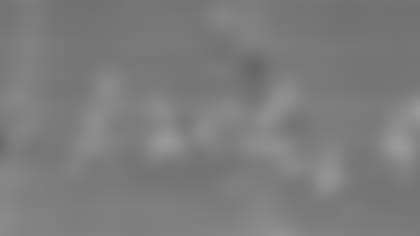 Fulton initially got his hands into Williams to stunt his initial rush progress and did so with a solid anchor and base.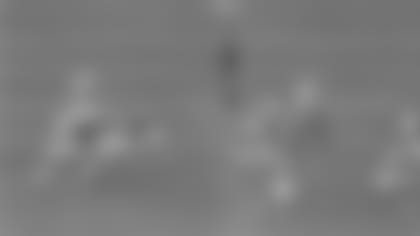 What stood out to me was the room that Fulton was responsible for on this play. Look at the distance in the A gap based on the Titans rush. Williams had a certain two-way go, which was a definite advantage for a pass rusher, but Fulton squared him up and stuffed him.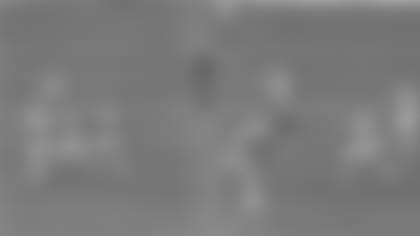 As Williams attempted to rush Fulton's right side...BOOM...Fulton hit Williams with a strong right hand and long arm, which shocked Williams and held him on the spot.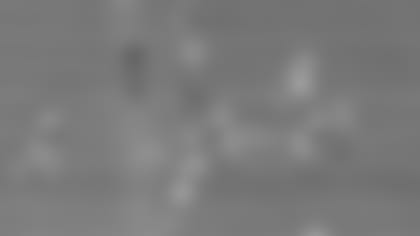 That move gave Fulton just enough time to get back square on Williams and allow Smith time to throw to Kelce for a big 27-yard gain down to the two-yard line.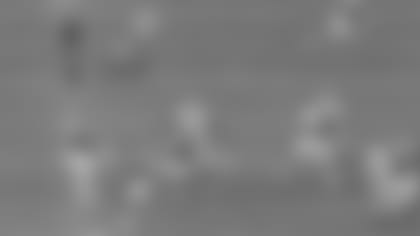 As I noted above, Fulton was at center for both plays and throughout the season but these assets are ones you'd like to see in any interior offensive lineman. Fulton will certainly be a vital piece of this offensive line in 2018 and beyond.