 After writing for the past ten years or more, I've come to the conclusion that there's no more frustrating aspect than staring at a computer screen with writer's block from Hades. I've been there more times than I care to admit. So, when someone throws an idea at me, I'm more than ready to jump on it and put it into motion.
Last Sunday, on our way back from Jacksonville, our Director of Digital Media Eric SanInocencio sent me an email with an idea. In short, he had watched the Arian Foster player-specific highlights on our website and thought it would make for a good Football 101.
The play he referenced was the second play of the team's 99-yard touchdown drive in the first quarter. I thought about breaking down Foster's touchdown catch to end the drive, but that wouldn't have been a long article.
"Here, you see Foster shake Jaguars safety Johnathan Cyprien, catch the ball and sprint to the end zone."
So, I took Eric's suggestion and decided to examine Foster's 16-yard run in the first quarter from deep in Jaguars territory.
Foster remains one of the best, if not the best, zone scheme running back I can remember watching. Former Denver Bronco Terrell Davis made a living out of that scheme and if Foster isn't the best, Davis is.
Either way, for years, we've seen Foster destroy defenses with his understanding, knowledge and quick decision making in the zone scheme. The Texans aren't a predominant zone run scheme team any more, but because Foster is so good running the zone stretch, it's remained a staple in the offense.
As such, the Texans had first and ten from their own 12-yard line. They had 12 personnel on the field with Foster (one RB) and two tight ends on the field in a Y-wing alignment.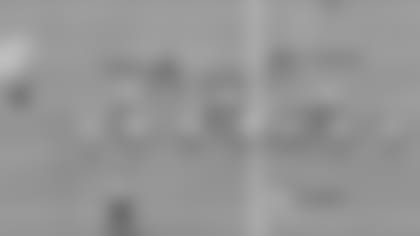 OC George Godsey called a zone stretch or outside zone to the left side, the strong side of the formation. The Jaguars were in their traditional even front with the cornerback walked up to the two tight end sides.
I talked about this on radio last week, prior to the game; there are three paths for a running back on a zone play. The first is to stay play-side. The second is to "cut up" behind the center. The third is to cut it all the way back to the backside.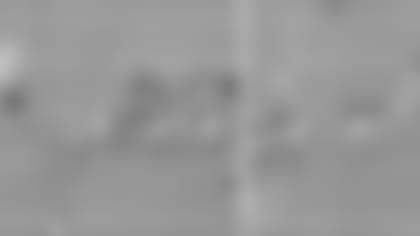 Foster should make his read by his third step. He started on a path nearly directly at the play-side tackle, in this case, Duane Brown. First, he read the play-side defensive tackle, in this case Tyson Alualu. If Alualu fought hard over the top of the guard's block, then Foster knew immediately that option one was out of the picture.
But, before Foster got handed the rock, LG Brandon Brooks had established leverage to the play-side in perfect position to turn Alualu to the inside. So, Foster stayed on that play-side path with that block seemingly clearing the way.
However, what happened next is why Foster is so good in the zone scheme. As soon as he was about to dart through the opening between Brooks and Brown, Jags LB Paul Posluszny filled that gap nearly immediately. Watching it on tape, it was clear Foster was ready to hit the boosters and speed through that gap but made an instantaneous change upon seeing Posluszny. With the play-side seemingly out of question, Foster immediately looked back behind the center and saw a gap created by RG Derek Newton who drove the backside defensive tackle down the line of scrimmage.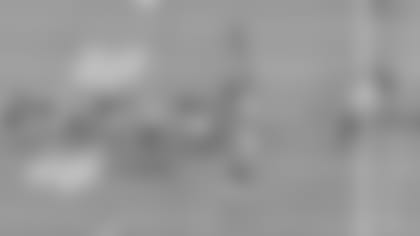 Posluszny clearly turned Foster away and you can see "Pos" in the B gap ready to make the play. But, Foster had cut his run up, directly off the hip of Newton. The only player who had a chance to make the play was the backside DE/LEO Chris Clemons. But…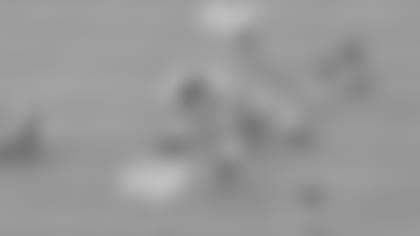 ...he had too much space to close and Foster shook off his tackle attempt and burst upfield. One other key I noticed on this play was Chris Clark at right tackle. He determined that OLB Telvin Smith was more dangerous on a cut up or cutback run, so he eschewed blocking Clemons and worked his way up to Smith. He was 100 percent right and it kept Smith from closing on Foster quicker than Clemons could.
Foster sped through, staying tight to Newton's hip, for a 16-yard gain and another first down. It's not anything we haven't seen from Foster, but perhaps this helps explain WHY he's been such an extraordinary zone runner for all these years.