Friday at Americas restaurant was pretty cool: a dozen or so of the Texans Ambassadors gathered together for their annual kickoff luncheon of the season.
The group is made up of former Texans, Oilers and other Houstonians who played in the NFL, and they now represent the Texans organization at various events throughout the year.
For a lifelong Houstonian/football fan, it was fairly surreal.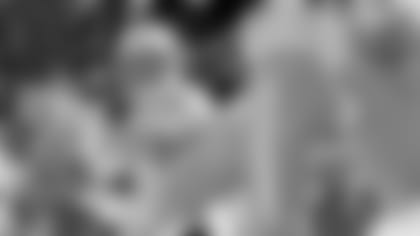 We walked in and Jerry LeVias was sitting at a table by the window, waiting on the rest of the group. Jerry was a stud high schooler from the Beaumont area, and actually became the first African-American player in the Southwest Conference when he went to SMU in the late 1960's. On the Hilltop, LeVias was a three-time All-SWC selection, and an All-American during his senior season. He was drafted by the Oilers and finished his six-year NFL career with the Chargers in 1974.
One of the Oilers' biggest playoff wins ever, came against the Chargers in 1979. Earl Campbell was out with injury, and so was quarterback Dan Pastorini. Backup (and future sports anchor) Giff Nielsen engineered a 13-7 victory, with a HUGE assist from Vernon Perry's playoff record four interceptions. Both Nielsen and Perry were at Friday's luncheon, and gave each other big hugs when they arrived.
Former Oilers' receiver Ken Burrough was there as well, and '#00' was happy to be back among his former teammates.