Saturday morning at the Methodist Training Center was the Third Annual First and Ten Minicamp. Texans wideout Andre Johnson and linebacker DeMeco Ryans, along with former Texans corner Dunta Robinson put the event on for area youth, and they had a good time doing so.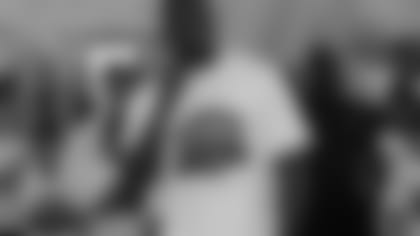 Texans wide receiver Andre Johnson introduces himself to the kids at Saturday's First and Ten Youth Minicamp.
Johnson is back in town for a break from class: he's been at the University of Miami finishing up his degree. He said his first few days on campus were kind of strange and that a few people were surprised to see him there.
He was happy to be reunited with Robinson, who signed a deal with the Falcons in March. Ryans echoed those sentiments about seeing the cornerback.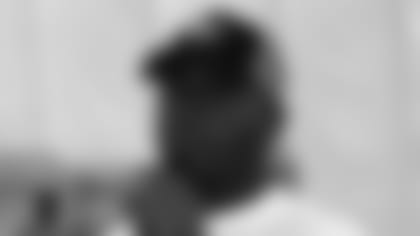 Texans linebacker DeMeco Ryans on the microphone at the start of Saturday's First and Ten Youth Minicamp.
Additionally, wide receivers David Anderson and Glenn Martinez, cornerback Mark Parson and safety Troy Nolan helped out at the minicamp and put the kiddoes through their paces and drills.