Running back KaRon Coleman woke up Sunday morning as a furniture salesman with a wife and two kids. Monday afternoon he was a professional football player with a wife and two kids.
The Missouri City native was one of two running backs signed by the Texans Monday morning to add relief to an injury-plagued backfield. Adam Matthews was also added to the roster.
Running back Jason Anderson broke his right fibula in the fourth quarter of Saturday's preseason game against the Cowboys. He is now on injured reserve.
Anderson played at South Dakota, but spent almost a year away from football before signing with the team. He rushed for 31 yards on seven carries in the Texans 18-0 shutout. He was challenging for time as the third running back and on special teams.
Coleman (5-7,198) spent three seasons with the Denver Broncos before being cut July 29, 2003. He played in two ga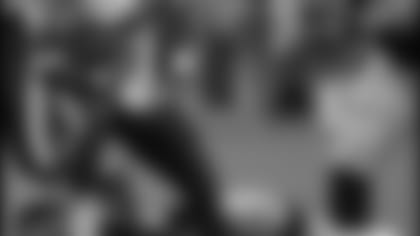 mes in 2002 and rushed for 2,755 yards and 23 touchdowns at Stephen F. Austin.
His father, Ronnie, played running back for the Houston Oilers from 1974-81. The elder Coleman finished his career with 4,008 yards from scrimmage and 21 touchdowns.
"Every opportunity I get I'm going to go out there and leave it all on the field," Coleman said. "I know I've got a lot of catching up to do, but I'm going to do the work necessary."
He's hoping his next trip into Star Furniture is for an endorsement deal.
"They're excited. They're pulling for me," Coleman said of his friends at the business. "You know, I'm just going to go out there and give them a show."
Matthews (5-11,203) rushed for 1,653 yards and 18 touchdowns last season at Northern Colorado. He rushed for more than 3,000 yards in his career. He averaged over six yards a carry in his junior and senior seasons.
Matthews' father, Bo, played fullback with the San Diego Chargers from 1974-79. He rushed for 1,372 yards in his career with 11 touchdowns.
"It's hard to say, both of them looked like they showed pretty good quickness," Texans coach Dom Capers said. "They ran a lot of plays today and that's what we certainly needed. They jumped in there and they'll get a lot of work all week."
To free up roster space the Texans waived tight ends Kevin Zureki and Deitan Dubuc. Both were brought in to help the injury problem that hit the position early in camp, but suffered their own injury setbacks.
LINEBACKER SHUFFLE: Linebacker Kailee Wong began taking snaps in a different position Monday. Wong moved from the outside to the inside, taking Jay Foreman's spot next to Jamie Sharper.
The Texans put a league-high 17 players on injured reserve in 2003, so Capers wants to be prepare to move his players in case of injury.
"You have to prepare for everything," Capers said. "He's got background of playing inside. (Wong is) one guy on our defense we can move around because he's such a technician, he's such a detail guy."
HIGHLIGHTS:Quarterback David Carr hit five different receivers with just seven completions against the Cowboys. He carried that efficiency over to Monday.
Carr went 8-of-11 in the two-minute drill Monday afternoon, completing five passes to wide receiver Jabar Gaffney. The tw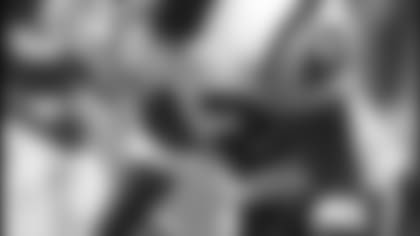 o also hooked up for Saturday's lone touchdown.
Backup quarterback Tony Banks completed two passes to start the two-minute drill against the first-team defense, but the drive ended when he was picked off by free safety Marcus Coleman.
QUOTABLE:Capers on the players and the preseason: "I think our guys have a good perspective on what these preseason games mean. You always want to have success. Every time we go on the field we want to win. But we played an awful lot of people. We got a good look and a good evaluation of a lot of people. It was our first chance to see a lot of young people in game conditions. It's always interesting to see the kind of progress they make from game one to game two."