Who thought a rap beef would teach kids about the power of good writing skills? Popular rappers Drake and Pusha-T's lyrical war set Twitter on fire this week. Rap fans and Texans players were all in on the drama.
Lotta Drakes in the world not enough Pusha Ts
Writing is cool, stay in school!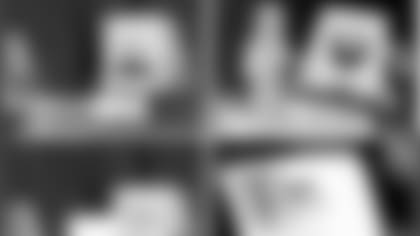 The end of May marks graduation for students all over the country.
We knew you could do it, J.J.!
Here in Houston, four Texans players showed up at the home of Micheal Brown. The Lamar High School graduate made national headlines recently when he not only applied to 20 universities, but received full rides to all of them. Brown chose Stanford University and the Texans teammates (who also are Cardinal alums) came bearing gifts which included a laptop, sheets and towels, TV, clothes and plenty of gear to cheer on the Texans from the west coast. A special thanks to Texans sponsors for making this Texas-sized care package possible: XFINITY, Palais Royal, Mattress Firm, Bose, Chevron and RTIC.
Finally, congratulations to all the new graduates. And rap battle winners.