Things have calmed down a bit here in the Media Room. Sunday morning has the defensive backs coming through and doing interviews. So far, Dominique Franks of Oklahoma, and Oklahoma State's Perrish Cox spoke.
Franks said he didn't play with any technique while he was a Sooner. That sounds strange, considering OU is such a top-flight program, but he said it.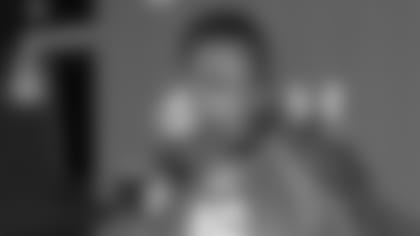 Oklahoma State corner Perrish Cox at the podium on Combine Sunday at Lucas Oil Stadium in Indianapolis.
We also recorded a podcast with Rick Gosselin of the Dallas Morning News and we'll get that up in the coming days.