Head coach Dom Capers
*
(on the team's start) "I really like the way our guys came out and got started. Obviously, you saw Domanick Davis make a tremendous difference in that first drive. I thought David Carr was sharp. We were able to make some big plays throwing the ball up the field. Corey Bradford made a great catch. Derick Armstrong made a nice back-shoulder catch for the touchdown. It looked a lot better this week than it did last week."
* *
*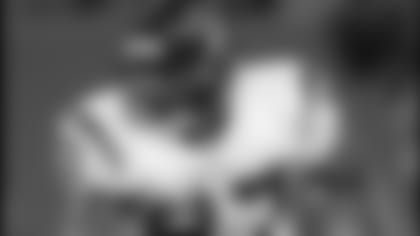 RB Domanick Davis
* *
(on his return) "It feels great. This is my first time out this season so I just wanted to show everyone a little bit of what I have ready for this season."

(on the zone blocking) "It's everything I thought it would be. The guys up front are doing a great job blocking and the receivers are doing a great job blocking down the field and that makes my job easier."

*QB David Carr
*
(on the offense) "It was OK, just like any other game you are going to have good and bad plays. I thought for the most part we were on top of it as far as the communication. We got beat a couple of times, but we went out and did what we wanted to do."

*SS Eric Brown
*
(on returning to Denver) "It's electric out here. I'm already ready to come back and play them later on in the season. It gives us a chance to really feel them out."

*WR Kendrick Starling
*
(on returning kicks) "It was a pretty exciting. I got to go out there and showcase my skills. The guys are coming down really hard for the Broncos."

*WR Corey Bradford
*
(on the first half) "We just wanted to go out and execute. Last week we came out and stumbled against Pittsburgh. Today we came out and ran the ball well, which helped us throw the ball well."

*CB Dunta Robinson
*
(on the defense) "We came out and played better than we did last week. We are trying to go out and make plays on defense."

*G Chester Pitts
*
(on Davis) "His running speaks for itself. He was shedding defenders and he kept his feet going and got lots of yards after contact."

(on the zone blocking) "We're doing better. It's proving that it works. We just need to get our techniques down and we should be fine."

*LB Jamie Sharper
* **
(on the defense) "We gave up some points out there. We know we have to do better. There were some plays there where we didn't get enough pressure. We didn't rush the pass like we wanted to, and left our D-backs out there one-on-one, all alone. But, I think we're starting to show signs of where we want to be. We've still got another game to go, so hopefully we can work out what problems we have on defense.