*
*Texans Head Coach Dom Capers

(On Babin's performance) "Well I think he had some plays where he showed up. He had some good tackles and we got a little pressure out of him a couple of times. Overall I think we've got to continue to get pressure on the quarterback. We had some key penalties that hurt us up the field (long pass interference penalties). It was a back and forth game and normally the team that makes the fewest mistakes are going to win those games. Today they made fewer errors than we did. They came in and they did not turn the ball over and we turned it over four times. It doesn't make a difference what you do when you turn the ball over four times."
(On J.J. Moses performance) "Well in critical situations J.J. (Moses) went out there when we needed field position and I thought he responded. I thought he did an excellent job today of protecting the football and responding in complex situations to give us great field position. We had opportunities, but we squandered them away by turning the ball over."
(On his first game) "It's kind of disappointing, we, lost, and we didn't play as well as we are capable of playing. I didn't play as well as I'm capable of playing. It's part of the game, you have good ones and you have bad ones. We just have to come back and respond next week."
(On difference between preseason and regular season) "I knew they were going to throw the ball at me. They came at me in the preseason and they're coming at me now. It's not much different. The intensity picks up some because now every game counts, but its not that big of a difference."
(On touchdown pass where he fell down)  "I just fell trying to come out of my break.  I played the route pretty well and I knew what was coming.  It's just one of those things where I didn't keep my feet and it wound up being a big play."

Texans CB Aaron Glenn

(On his evaluation of the defense) "We didn't do anything, we lost. We gave up twenty-seven points and we didn't play well at all. This is the third year of this franchise, we have got to get this thing going."
(On Dunta Robinson) "This is a football game. You have to know as a defensive back, you are going to have some days when things go against you. You just have to keep playing, especially as a rookie. It's not the last time it's going to happen so he just needs to keep playing. Dunta is a good player."
(On San Diego making plays when needing them most) "Their offense came out and made plays on third down to keep their drives going. They made some big plays, but we never gave up. They were able to make the plays that we couldn't make. We couldn't create a turnover, and they made a couple turnovers."
(On offense's four turnovers) "We still had a chance to win; this was a team we could've stopped. It was close and came down to the fourth quarter, but they made plays on us. As a player, it's tough when you have a guy to cover, have him one on one, and don't get the job done. We can't look back and say what should have been called or say we weren't prepared because we were prepared. We just didn't go out and get the job done, myself included. I am upset about this loss."
(On upcoming games) "It gets tougher from here. Losing opening game at home and now have two road games. This is the NFL and it just gets tougher."
Texans DE Gary Walker
(On the way defense played) "We didn't play good enough, giving up twenty-seven points. Regardless of the number of turnovers (by the offense), defense gave up twenty-seven points. Our offense moved the ball on them all day. If we would have made one big play defensively, we would have been alright."
(On the season's start) "Look, we got beat from top to bottom. They outplayed us, out executed us, and out-did everything better than what we did and that's why they won the game. They're over there celebrating and we're not. You have to hate losing in order to win."
(On LaDainian Tomlinson) "I don't think we contained him. He got his yards, he's a slasher, and got enough yards for them to win."
(On his play)  "I think I finally put together some of the things coaches have been trying to teach. It's obviously a tough transition from defensive end to linebacker, but I think I got some of my plays right. There's always room for improvement and I'm sure I'll find plenty of mistakes. We'll see on the tape tomorrow morning." 
(On playing against Chargers RB LaDainian Tomlinson) "We game-planned quite a bit for him. I don't think they used him as much as we anticipated. We were prepared, either way."
(On the defense making mistakes) "We could never get a stop on the big play. You have to give credit to San Diego."
(On his first NFL game) "It was definitely a learning experience. I got my first taste of game day."
Texans RB Domanick Davis
(On fumbling twice in the game) "I was playing too hard, trying to make a little too much happen. I wasn't focusing on the little things, like keeping two hands on the ball when you go through traffic. Somebody just touched (the ball) and it slipped out."
(On his play, despite the fumbles) "I had a rhythm going, but I can honestly say I was trying to make things happen too much. It cost me."
(On the positives he can take from the offense) "The offensive line did an awesome job blocking. (FB Jarrod) Baxter did a good job. (FB) Moran (Norris) went down, Baxter came in and did a good job."
(On areas of improvement for the offense) "When we get into the red zone we have to put six points on the board, not three. We have to learn how to put teams away and not have them hang around."
(On turnovers)  "We were lucky to be within seven points at the end of the game. We played well at times but to be a good offense you cannot turn the ball over." 
(On kicking field goals instead of scoring TDs) "We have to clean that up. We should score TDs whenever we get in the redzone."
(On how deflating the loss is) "It's deflating but in no way does it detract from our goals this year. We're still as talented and we still have the same confidence we had before we walked on the field."
Texans WR Jabar Gaffney
(On the loss) "They out-executed us, they wanted it more than we did. We just didn't finish."
(On how the offense played) "We did some things well but there were more things we did wrong. You can have all of the yards in the world but if you don't win it defeats the whole purpose."
(On how the Texans can build on this game) "We can use it for experience and when we get into situations like this again we know how to overcome them."
Chargers Post-Game Quotes
Chargers Head Coach Marty Schottenheimer
(On opening thoughts)  "I've never had a win that wasn't nice.  The history of the Texans was evident to us.  Their ability to take the game to the fourth quarter would determine the outcome of the game."
(On why they won)  "In the final analysis it came down to one thing, and that was taking care of the ball.  That was our main focus."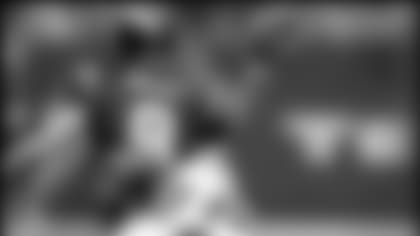 (On Drew Brees' performance)  "Drew did a terrific job in managing the game.  He took care of the ball, and that was the number one prerequisite.  His performance today is an indication for the rest of the season."
 (On closing thoughts)  "The bottom line is that our boys decided they would not be denied and they persevered toward a victory."
Chargers QB Drew Brees
(On his performance)  "I worked tirelessly in the off-season to get to this point.  There was never a doubt in my mind that I would be the starting quarterback.  I know my goals are not only to be the quarterback, but I want to lead us to a championship."
(On the team's goal)  "The first step toward our goal was to come here and fight for a victory.  It's not fun when you don't win, and we realized as a team what we can achieve."
(On the team's effort)  "Throughout the game we played as a unit and established trust.  It was a great day to play in Texas."
Chargers CB Quentin Jammer
(On today's victory) "The Texans are a great football team. We beat them at home and it's good to get that first one out of the way."
(On the Chargers' red zone performance) "It was big, especially toward the end of the game. Those first quarter stops to hold them to field goals were huge for us in the fourth quarter."
(On the new emphasis on defensive contact on receivers) "They got me once. It goes with the territory. It's the same rules and eventually it will all wash out."
Chargers LB Steve Foley
(On coming back to Houston) "It puts a little more on my mind, as far as there was some reason they didn't want me or decided to go a different direction.  That's the nature of the business.  You can't get hung up on that.  You just go on and make the cheese."
(On the Texans' turnovers)  "They don't turn the ball over much.  So I told my guys to take every opportunity."
Chargers LB Donnie Edwards
(On second half defense adjustments) "We just went over the mistakes we were making in the first half.  We just adjusted a couple of things to make sure everyone was in the right spots.  We shut them down in the second half."
(On winning the season opener) "Words can't express how important this win is to the team and the organization, especially on the road."
(On LaDainian Tomlinson) "He's a clutch player doing clutch things.  The guy had over 100 yards quietly.  He's a phenomenal player.  He's a threat, you definitely have to scheme on him.  He's Superman without the cape.  It's third and three and the guy hits him two yards behind the yard of scrimmage and he picks up four yards to get the first down.   He's a playmaker, that's why he is one of the best in the NFL right now."
(On the big win) "This year the pressure is not on us.  Everyone said we are not going to do anything.  They counted us out.  The only people who did not think we were going to win were the media."
(On blocking for Tomlinson) "It's my 12th year and I feel I'm still the best fullback in the league.  I might not be the niftiest or a run threat, but if you want a guy that is hard-nosed and hit guys in the mouth I'm that guy.  Coming here I knew I was going to play with a great back."
(On touchdown catch) "You just have to make plays.  You have to come down with the ball.  I knew I was in the back of the end zone.  I just tried to keep my feet in.  It was a great throw by Drew Brees."
SMG Post-Game Quotes on Power Outage
SMG President and General Manager Shea Guinn
(On the temporary power outage at Reliant Stadium) "At this point we've been working with Reliant Energy to determine the outage of power, but with five minutes remaining in the game, all of Reliant Park and a large area surrounding Reliant Park lost power temporarily. The power outage was not an in-stadium power outage; it was a loss of power from an outside source. Our understanding is that there were three circuits that Reliant lost in the area. Right now it looks like, from what we've heard from our discussions with the utility company, is that a balloon hit a power line and caused a temporary power outage. We do have two generators on the property that go into effect to turn on life safety systems, but they only go on if the power is off for more than 15 seconds, and the power outage was for less than 15 seconds. The power came back on, so we didn't have any issues with life safety systems. Everything worked as designed and at this point that is all we know. They believe a mylar balloon hit one of the power lines, which caused the short power outage. Apparently it was a very large balloon that hit the power lines and caused a surge, and they lost power to a large area surrounding Reliant Park. It was not a power source at the stadium; it was a loss of power coming into the stadium."