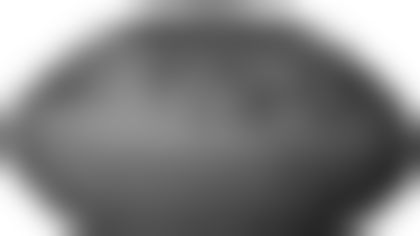 (Opening statement) "I think any time you lose a game like today, it leaves you with an empty feeling. We played a talented team and there is a reason why that team was 15-1 last year. They are now 2-0. We knew going in that it was going to take excellent execution on our part in all three phases of our team. Unfortunately we did not get that, we turned the ball over early. We didn't play a really good first half. They got us down 20-0 at halftime. That's certainly not a situation you want to be in. I challenged our team at halftime to come out and put the first half behind us and fight. I thought the guys did come out and fight hard. We just didn't add the consistency in our execution it takes to beat a good football team like Pittsburgh. In the situation we are in, there is really only one thing to do. We have got to come in, evaluate everything and take a good look at where our problem areas are. Quite frankly, I'm glad we have a bye week this week. It gives us a chance to do a lot of self evaluation. We have got to find some way to bounce back. I am convinced that this team can, and that's the biggest challenge right now. It's never a good feeling when you go out and have your first two games in the season and the results be what we've experienced the first two games."
(On frustration with offense) "I don't like what I've seen in the first two weeks. I didn't like what I saw on defense either. Coming into the game, we knew they were a physical running team. But, the way they scored points was getting the big plays in the past games. They did that last week and they did it to us today. I really wasn't happy with any phase of our team today. We weren't able to generate any field position out of our special teams. They did an outstanding job on kickoff coverage. The one time we had a chance to block, we roughed the kicker and had an opportunity to block the punt. We had a hard time getting any rhythm going offensively. You can't have the minus plays and get knocked out of rhythm like we have offensively these first two weeks and be successful."
(On pressure on David Carr) "This is a team that can get after you. They are one of the better pressure teams in the league. They do a lot of zone blitzing. You've got some playmakers in (Troy) Polamalu; he's a guy that's an excellent football player and excellent blitzer. We knew going in we were going to face that and they got to us. We didn't respond very well to it."
(On Ben Roethlisberger extended time to throw) "A couple of times we were in situations to make plays but we lost containment and gave him time to throw the deep ball all the way across the field. If you don't keep the proper pressure on him, he can throw those long balls."
(on the fumble) "It is part of the game. That stuff happens. What matters is how you rebound. I thought our guys bounced back and rebounded well. We went out and just tried to execute our offense. It just wasn't good enough. We didn't put enough points up."
(on the game) "We go into the game and we feel good. I wouldn't trade any of these guys in this locker room for anyone. The offensive line fought their tails off. I had time, at times, but we just couldn't get anybody going. They were on our stuff. Pittsburgh did a great job of game planning and scouting. They were locking our guys up."
(on the offense) "When we get in situations that we can run or pass, we are pretty good. When we get in straight drop back situations, there are only so many things that you can do."
(on his rookie year compared to now) "As far as confidence and just how I feel, it is hard to tie the two together because I feel so much better when I go out on the field now. It is frustrating because I know how much better we are and how much better I am than in my first year."
(on the Steelers defense) "They had a good blitz package, and they are going to get their share, but what you have to do is throw it away and try to make a positive out of it. They are going to get you, that is why they are a good defense. We hit them on a couple of those plays, we just didn't hit enough."
(on the delay of game penalties) "We change personnel a lot but it just has to happen faster. It is on me, it is on everybody."
(on improvising when receivers were covered) "When I dropped back to pass, there were guys open and we hit them. When guys were not open we tried everything we could to make a positive out of it. We just played two good defenses and what we need to do is bounce back."
(on tucking the ball and running) "There was a time when I would drop back and realize that the guys were covered and there really wasn't anywhere to go with the ball. They would hug rush our running back so there wasn't anywhere to go. I'm just trying to find a way out. You can throw the ball away, but if I would have thrown the ball away every time they covered us up, I would have done it twenty times. I feel like I can make a play on the ground if we don't have anyone open in the secondary. I can make a play on the ground and still give us a spark."
(on his injury) "They said I have a separated AC joint in my left shoulder. That's what we know right now."
(on the prognosis of the injury) "I don't know, it was just one of those situations where I fell on the ground and one of their guys landed on top of me. It was just a bad day for me."
(on the assessment of the team's performance) "I thought we did well. I thought we came back and fought and played well the whole day. Pittsburgh is a team that is riding high. We showed signs of improvement, but we also had a couple of plays that didn't go so well. What we need to do is keep pushing forward, keep our heads up and keep fighting. Eventually we will get the right formula together. There is still a lot of football left to be played. Don't count us out yet."
(on the mobility of Steelers quarterback Ben Roethlisberger) "They are a good team. They came out and executed and we didn't. It was one of those games were we couldn't get anything going and didn't force any turnovers. It's hard to win when you can't get any turnovers."
(on defensive improvements) "The Steelers made plays and we didn't. When you aren't making plays, it's hard to win. I don't know what it is, we just have to start making plays."
(on the offensive scheme of the Steelers) "They had different formations from what we worked on, but they also had some formations that were familiar to us. They made plays and we didn't."
(on the attitude of the team) "The only thing I can say is when I was in Oakland we won four in a row and then we lost four straight, and we still came back and played in the Super Bowl. We just have to maintain the mindset that anything is possible."
(on the big plays made by the Steelers offense) "The play action pass forced the big plays. We knew that Pittsburgh was going to run the ball and run play action. They just executed better than we did."
(on his frustration expressed on the field) "Anytime you are out here competing at this high of a level, you are going to lose your cool. I think that's apart of going out here and showing how much you love this game. Sometimes it is okay to be vocal, you just can't take it too far."
(on the plays that the Texans defense could have made) "We were in position to make plays, and got them in a couple of third and long situations. We let Ben scramble around and make too many plays."
(On Pittsburgh's defensive effort) "They were showing us some new things we haven't looked at. We had to try to pick up yards on the run. They were good. That is all I can say."
(On team's capabilities of having a good season) "We didn't lose any confidence. We just have to stay together and practice on what we need to get better at. That is all we can do. Even though we lost two games, it's a long season and we can get better."
(On offensive mistakes made) "When you lose it's frustrating. Mistakes are going to happen, but we've got to put it behind us and move on."
(On Pittsburgh converting on 1 st down) "It's going to take its toll and we have to find ways to eliminate that. We all just have to pull together. We can't let these two losses determine the outcome of the season."
(On pressuring QB Ben Roethlisberger) "There were opportunities there. It wasn't like we just didn't get any pass rush. He just made plays. Ben is a good quarterback. He led them to 14 straight wins last year. He found the openings, and we are just going to have to come in and watch film and eliminate those mental errors."
(On whether this is a good time to have a bye week) "Most definitely. It gives us the opportunity to take a look and find out where we made mistakes. It will give us extra time to capitalize off the mistakes that we made and get better."
(On sacking QB Ben Roethlisberger) "I turned around the corner and saw him starting to scramble. The first time I was coming from behind and he took a look at me. He made a move, but I saw that he didn't take that look back at me. I had to come hard and he was there."
(On the team's 0-2 start) "We went 7-9 last season off an 0-2 start. You never know, we can win the next 14 games. It's not over."
(On the team overall) "We just need to stay together and work harder this week off and just win."
(On what the team's future plans) "We just need to buckle down and take care if our responsibility. We are a good team but we just keep coming up short."
(On the team's 0-2 start) "Just because we are 0-2 doesn't mean that we are out of it. Everybody is jumping our backs already; the New England Patriots went 0-2 and then went on to the Super Bowl. That just means we have to get our act together."
(On letting down the fans) "Yeah, we let our fans down but it's just the first home game. Hopefully the next home game we won't let them down."
(On David Carr's performance) "It's hard when you're running for your life and all you see is black jerseys coming from everywhere. You can be open all day long but when you try to stop and throw, you might get your head taken off."
(On today's loss) "Unfortunately things did not go the way we wanted. We have the week off and we have 14 games left, there is still a lot to come out of this season. We just have to comeback and regroup on this off week."
(On his performance) "I had some good coverages at times. I had a chance to make a play but I didn't do it. Sometimes you have days like that and you just have to bounce back from it."