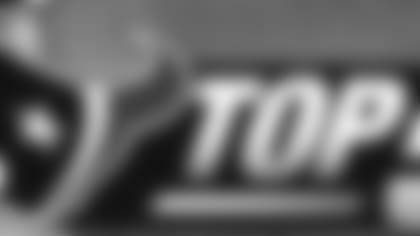 When the 2015 schedule was announced in April, one aspect stood out more than any other. The quarterbacks the Texans have to face in 2015 are a step, or two, above the ones they faced last year. Throw in rookies Jameis Winston (Tampa Bay - Week 3) and Marcus Mariota (Tennessee - Week 8 & Week 16) and it has the possibility of being the most dynamic crew of quarterbacks the Texans have faced in quite some time. As such, here are the top five signal callers the Texans will face in 2015.
1. Tom Brady, New England Patriots - Week 14 (Home) - The reigning champ is here! The last time TB12 came to Houston, his quarterbacks coach and play caller was Bill O'Brien.
Key Stat: Brady threw for his fewest amount of yards (4,109) in five seasons, yet he ended the season with his fourth Super Bowl championship.
2. Andrew Luck, Indianapolis Colts - Week 5 (Home) & Week 15 (Away) - Former Houston product Luck enters his fourth NFL season as one of the five best quarterbacks in the league.
Key Stat: Luck is 5-1 against the team he grew up watching - he calls Marc "Mr. Vandermeer" by gosh.
3. Drew Brees, New Orleans Saints - Week 11 (Home) - Brees is going to be an interesting gunslinger to watch this year after losing wide receiver Kenny Stills and his Pro Bowl tight end Jimmy Graham. But, he won't lack for weapons on the perimeter, that's for sure.
Key Stat: Brees has thrown for 5,000 yards in a season four times and missed a fifth time by just 48 yards in 2014.
4. Cam Newton, Carolina Panthers - Week 2 (Away) - It isn't really the throwing. It isn't really the running. It's having to handle all of it when facing Newton. As a defensive coordinator, I'm more concerned about Newton's dual threat skills than some guys' passing abilities.
Key Stat: Newton's 82.1 passer rating was the lowest in his career, yet the Panthers won a playoff game under his leadership.
5. Matt Ryan, Atlanta Falcons - Week 4 (Away) - The run on NFC South quarterbacks ends with Ryan. The former Boston College product will be orchestrating a new offense, a Kyle Shanahan-led offense, with multiple weapons at receiver.
Key Stat: Ryan's 4,694 yards, 628 attempts and 93.9 passer rating in 2014 were all second best in his seven-year career. (Career bests: 4,719 yards - 2012, 651 attempts - 2013 & 99.1 rating - 2012).
Texans analyst John Harris ranks the top 5 quarterbacks on the Texans' 2015 schedule. (AP Images)