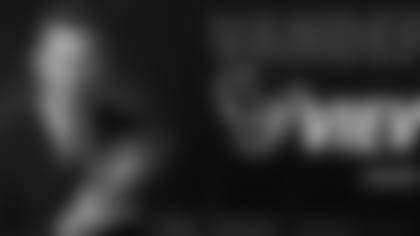 There's been a lot of talk about what it will take to stage one of the biggest upsets in playoff history. The Texans know what they are up against. They also know that, come kickoff, it's 11 on 11 and anything can happen.
They know that if they play 'their game,' avoiding mistakes and playing great defense, they have a good shot to win.
As usual, the winning recipe on offense is going to start with the running game. And you can bet Bill O'Brien and George Godsey will be very disciplined about staying with it. But that ethic also puts a huge premium on third down passing. Brock Osweiler must be razor sharp in this area otherwise you're punting the ball back to the great quarterback who ever lived.
Not that punting is the worst thing in the world. Shane Lechler has had a tremendous campaign, even by his standards, and will need to be hitting his 'sand wedge' punts inside the 20 and 10 yard lines as often as the opportunities arise.
Forcing Brady to 'play on a long field' hardly assures success but you can't afford to give New England any cheap drive-start possessions on or close the Texans' end of the field.
It's unlikely Houston prevails without dislodging the ball from either Brady or anyone else at some point. It's also absolutely necessary to come up with a couple of big plays on offense. A bomb to Will Fuller, or a Nuk breakaway or a long run by one of the backs is key to get this offense going.
The games at New England have been marred by turnovers. Saying the Texans need to win the differential battles is like saying they have to outscore the opponent.
If Houston wins, we'll probably look back on a night when the defense put together a masterpiece performance for the ages. It'll be stop after stop and some takeaways mixed in. While the offense will have done enough to enable the team to come out on top. And by 'enough' we're taking about winning the time of possession battle on the road and keeping the Patriots faithful as quiet as possible.
This is the tallest of orders. The Texans have only won twice on the road this year. But most of the players understand what it takes. A defensive performance similar to the last two games at Indy and the Monday night win at Cincinnati in 2015 is what is needed. Now they have to do it against the best. It'll be excruciatingly difficult. But they earned the right at their shot at making Houston football history. And they are up for the challenge.