Texans Community | Houston Texans - HoustonTexans.com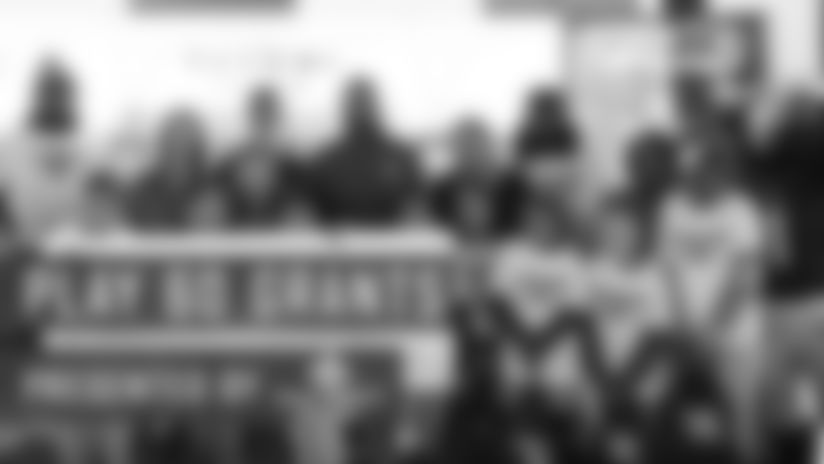 Does your school need new equipment for P.E., sports, or after-school programs? Your school can apply now to receive a PLAY 60 grant from the Houston Texans and Texas Children's Hospital! Up to $20,000 in grants will be awarded. The deadline to apply is December 13.
Get Fit With TORO is a program that teaches students about living healthy lifestyles. TORO takes over gym class with fun activities that emphasize full-body health through building muscular strength, flexibility, cardiovascular health, and proper nutrition. The program was presented at no cost to more than 3,000 students at 10 schools thanks to Texas Children's Hospital.
Nominate your school today for a chance to win a free program! Check the rules here.
This educational assembly teaches students how to remove bullying from their schools. With the help of TORO and a few of his friends, students learn how to recognize different types of bullying and what to do to prevent it from happening at their schools. During the 2018-2019 school year, TORO visited more than 25,000 students at 40 schools. The program has reached more than 100,000 students.
Nominate your school today for a chance to win a free program! Check the rules here.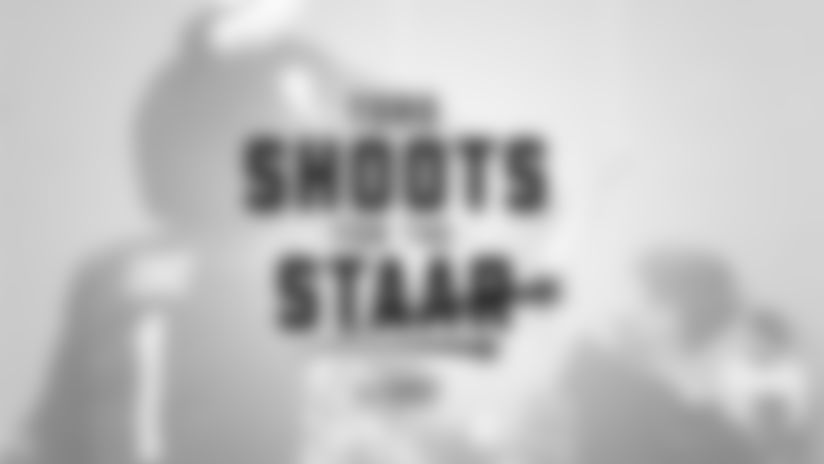 TORO hosts assemblies in local schools to show students ways to prepare for the STAAR (State of Texas Assessments of Academic Readiness) test. Students are taught to mentally and physically prepare for the test by listening to their teacher, practicing STAAR strategies, being active, and eating nutritious food. In the spring, TORO visited McNeil Elementary School to get students ready for the test. During the 2018-2019 school year, TORO taught nearly 7,500 students at 20 schools how to succeed on the STAAR test.
Nominate your school today for a chance to win a free program! Check the rules here.
TORO's Math Drills is an educational video series designed to help third and fourth graders tackle math through fun football examples. Created in partnership with the United Way of Greater Houston, TORO's Math Drills covers subjects like fractions, multiplication and division, place value, and money. TORO visited Alexander Elementary to bring the program to life. In 2018, more than 1,650 teachers and 105,000 students across 13 states took part in the program.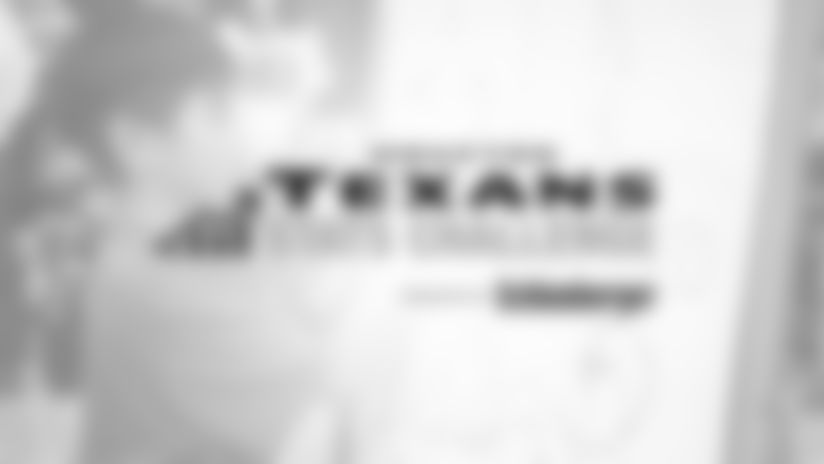 The Texans Stats Challenge, presented by Schlumberger, is an interactive math program that gives sixth grade students the opportunity to improve their math skills through the game of football. During the 2019-2020 school year, 700 teachers throughout the region took part in the program and, for the first time, the program was made accessible to Parents for At Home Learning. Join the Challenge today!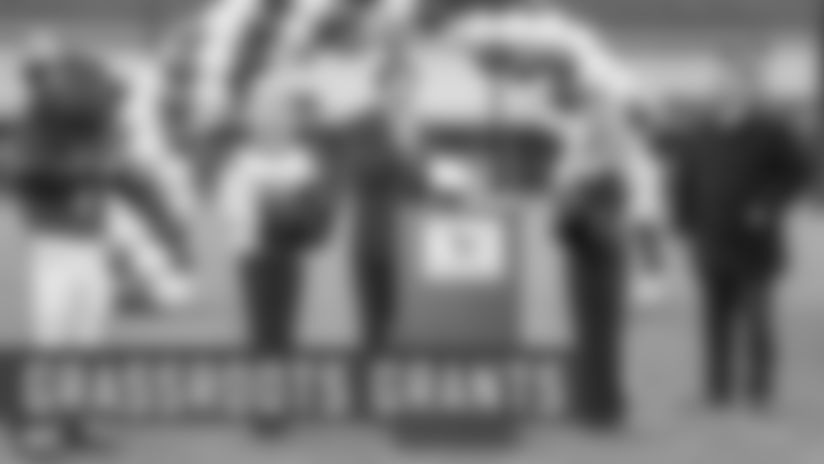 YES Prep Public Schools received a $100,000 grant from the Texans, the NFL, and the Local Initiatives Support Corporation (LISC) through the NFL Foundation Grassroots Grant Program. The gift enabled YES Prep to renovate its youth sports field for use by students and the surrounding community. The YES Prep cheerleaders and dance team performed at a ceremony opening the new field, and the football team helped cut the ribbon. The grant was the 11th awarded in Houston, totaling more than $1.1 million.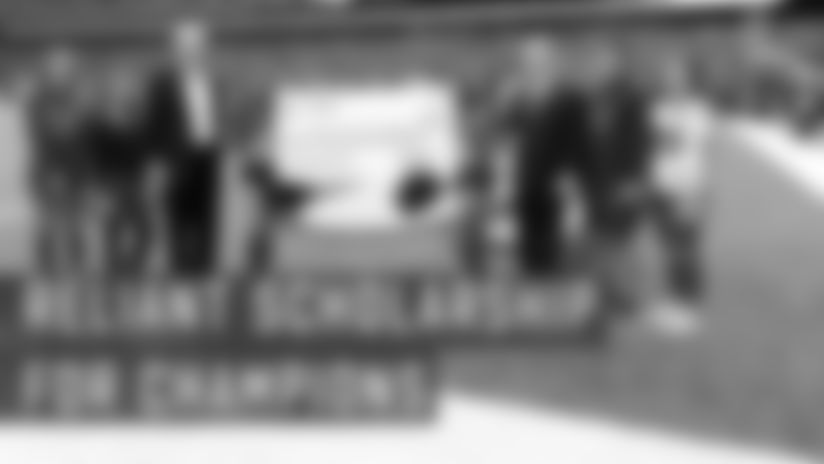 Each year, Reliant teams up with the Texans to award scholarships to Houston-area high school student-athletes who excel both on the field and in the classroom. This year, eight student-athletes received $5,000 each, totaling $40,000 in scholarships. Since 2006, 96 scholarships totaling $480,000 have been awarded.
2018 Scholarships for Champions winners were: Yaa'Ann Agyeman-Yeboah, Glenda Dawson High School; Pascaline Chuma, Wisdom High School; Jared Clark, Bellaire High School; Chad Graham, St. Pius X High School; Chanelle Houston, Aldine Eisenhower High School; Jesus Iniguez, Stafford High School; Haley Samuelsen, Langham Creek High School; and Jason Williams, Angleton High School.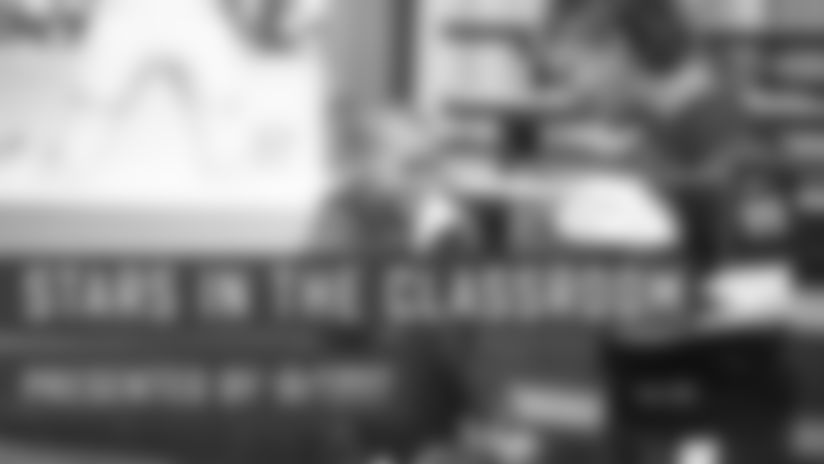 Stars in the Classroom
Each year, we team up with First Community Credit Union to help students thank ten exceptional Houston area teachers (Elementary through High School). From July 31st through October 31st each year, students can nominate teachers who've made an impact on them to show their appreciation for all they do in the classroom.
Winning teachers receive:
A visit from a Houston Texans player
A commemorative, custom game ball
Two (2) tickets to a Houston Texans home game with sideline passes
$500 donation to your school district in honor of the winning teacher
$100 Gift Card compliments of Palais Royal
Students: If your teacher wins, so do you! When you nominate a winning teacher, we'll give you a football autographed by a Houston Texans player.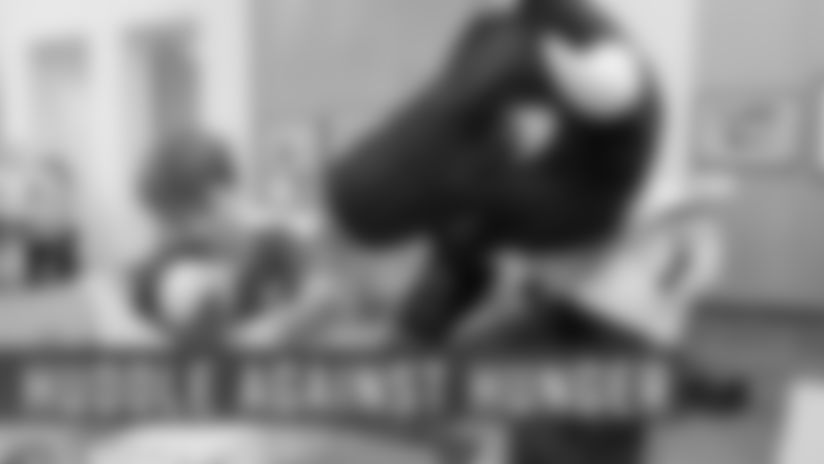 The Houston Texans are proud to partner with Kroger and the Houston Food Bank to tackle hunger. Huddle Against Hunger presented by Kroger is a free downloadable curriculum designed to create empathy and understanding around hunger in elementary, middle and high school students.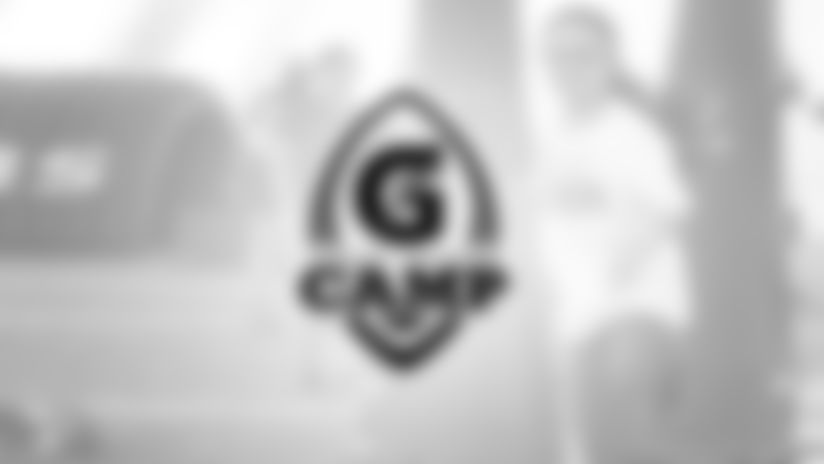 Schools can enter to win a Gatorade Junior Training Camp at their school by posting pictures on social media of their classrooms showing their best "Texans Spirit" using the hashtag #TexansFriday. Schools can enter every Friday before a Houston Texans regular season game to automatically be registered to win! Gatorade Junior Training Camps consist of fun football drills that everyone can do! The Texans bring the fun and you bring your students!