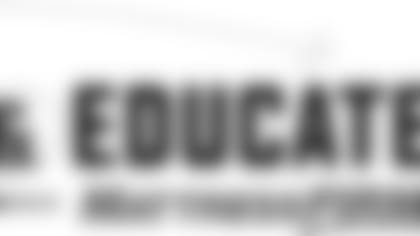 Here are my observations from the win over the Cardinals.
Let me start with the Andre Johnson Day celebration. It was as perfect as it possibly could've been. I didn't quite know what to expect, but I know that it exceeded my wildest imagination. It was like a reunion mixed into a football weekend with the penultimate tip of the cap to Andre. I saw players that I had covered when I first started in radio in Houston in 2007. So many former Texans were on hand and down on the field to greet Andre as he walked the red carpet to the stage. The ceremony was amazing. After the game, Andre came into the locker room wearing his red jacket and down deep, I think the day meant a lot to him and his family. It definitely meant a lot to the people in this the Texans organization, that's for sure, including yours truly.
When I think back to this game, there'll be a few plays that will stick out, but the one that I'll probably remember more than any other will be the throw from Tom Savage to Steven Anderson. Now, the fourth and one stop was incredible. D'Onta Foreman's run for the touchdown right after that stop was exhilarating, but seeing Tom Savage roll to his right, trying to avoid the rush, throw a ball to a spot where there was seemingly no one and watch Anderson run to that spot for the diving catch was just, so...unexpected. I guess unexpected is the right word; I don't know but I loved it. Savage made some key throws throughout the day, but that was the proverbial "throw your man open" sort of throw.
When Savage let that throw go, I immediately looked in front of me to see who could catch it, if anyone could catch it. My first thought was "please, no white jersey be in the area." Then, I saw Anderson running like a madman to get to the spot. He did, thankfully, and made a beautiful catch.
The running game wasn't always hugely effective against the Cardinals stout defensive front but the Texans still piled up 134 yards on the day. Five or six carries for Lamar Miller at the end of the game were to just run the clock out, so the overall average was down, but I digress. The unfortunate injury to D'Onta Foreman, though, takes some of the joy away from the win.
Foreman really came into his own on Sunday with a 65-yard, two touchdown performance. His 34-yard touchdown run sealed the win but as he was about to cross the goal line safety Antoine Bethea clipped his foot trying to make the diving tackle. As he did, Foreman lost his balance and landed awkwardly on his left leg. He went right past me into the end zone, but after I saw Bethea miss, I looked around to see the celebration and missed seeing Foreman fall in the end zone. My heart sank as he reached for his left leg. I hoped for cramps, but I don't think that's going to be the end result, unfortunately.
On that note, this 2017 season has been one of the craziest that I can ever recall in my football life. Injuries, a catastrophic hurricane with wide-reaching flooding, off the field stories, a holdout among other things have highlighted a wild season that is still six weeks from the finish line. When Foreman scored and the win was all but secure, I kept thinking that perhaps the Texans had crossed over to the other side, in some sense. No more noise in the system, no more injuries, but it happened. That said, no sense crying about it, because the Texans have to keep moving forward and take on Baltimore on Monday night.
Jadeveon Clowney was brilliant again on Sunday. I mean, he's the focus of every team's offensive game plan and he's just taking over the game. Every game. After watching him for the past four years, I could tell early in the game that he was primed and ready to have a big game. He then turned in a masterpiece. He finished with five tackles, two sacks, three tackles for a loss and three quarterback hits. The great thing is that he's doing that with regularity and getting better each and every week, too.
The Cardinals were well aware of him, which is not a surprise, but I think Clowney even surprised them on Sunday.
The fourth and one stop was nothing more than the final nail in the Cardinals run game coffin. The Texans had dominated the Cardinals offensive front, holding them to 48 yards rushing. The longest run on the day was Blaine Gabbert's 12 yard scramble. Adrian Peterson was held to 26 yards on 14 carries. Masterful run defense, to say the least.
That stop, though, epitomized the Texans team defensive output on Sunday. Going back and watching that play, just prior to the play, Benardrick McKinney pointed right to the spot where the Cardinals were going to run that play. He knew. Then, the right side of the defense - D.J. Reader and Jadeveon Clowney crashed in that side, while McKinney ran through the A gap. When Peterson saw McKinney he tried to bounce and when he stopped to cut, Clowney hit him square in the jaw. Luckily, Zach Cunningham and Marcus Gilchrist were there to clean up and keep Peterson short of the first down. The next play? Foreman touchdown to end it...essentially.
Speaking of McKinney...wow. I've said this before and I'll say it again - this is a football playing DUDE. He faced up Adrian Peterson twice for tackles for a loss. How often has that happened to Peterson in his career? That happened TWICE on Sunday. Total baller.
Win, lose or draw (thankfully a win), watching DeAndre Hopkins one-on-one against Patrick Peterson was so much fun. Two veterans using every single trick in the book to get open/lock down cover on nearly every play. One play stood out more than any other and it wasn't even DeAndre's touchdown. It was just a catch for a first down but the way it happened was Football 101. When the ball was snapped, Peterson appeared as if he was going to jam Hopkins immediately. But, he deked that move. Hopkins then didn't fire off immediately, taking his time, seemingly to get into his route. So, Peterson feigned a quick jam and waited for Hopkins to make his move, then Hopkins pushed Peterson (not literally) up the field with his route, turned back to Tom Savage and held off Peterson for the first down catch. Those two went at it all day long. There's nothing like watching two players in their primes battle one another like those two did on Sunday.
After Hopkins beat Peterson for the touchdown, Peterson walked by and tapped Hopkins on the head as if to say "yep, you got me." There was plenty of respect from those two for one another on Sunday.
After the game, our social media superstar Jesse Clark caught one of the coolest moments of the day when Larry Fitzgerald hugged and talked with DeAndre Hopkins after the game, which you can see above. I mean, it was so cool to see respect paid to Hopkins from one of the greatest that has ever walked this earth. When Fitzgerald walked to midfield for the coin toss, he gave a big hug to Andre Johnson. When he caught passes on the sideline, he ran right over to the ball boy (what he used to do as a kid for the Minnesota Vikings) and handed the ball right to him. I'm not sure how much more Fitzgerald has in the tank, but he can still produce and ball out like the young guys do.
When D'Onta Foreman was drafted, I was excited that Lamar Miller was going to be able to be more of a factor in the passing game. But, even I was shocked to see Miller do a little toe drag swag for a touchdown. On that play, Tom Savage signaled for a receiver to go in a particular direction but I couldn't see from my vantage point who it was. Only when Marc Vandermeer said "touchdown! LAMAR MILLER!" did I know who made that catch. Then, it hit me - Lamar Miller?!? That was a receiver-like catch made by a running back. Just awesome.
The track relay touchdown celebration following Miller's touchdown...SWEET! Loved it.
The Texans were ahead 31-21 and were still down two in the turnover department. Then, Eddie P. and Andre Hal took over. Eddie P. is very interesting to watch during the game. Opponents are concerned about #35 anytime that he's on the field. So, early in the game, when he lined up near the line of scrimmage, the Cardinals made sure to alert the offense where he was. So, he showed as if he was going to blitz, but then dropped into coverage. He did that later in the fourth quarter and snatched an interception. Hal then finished the game with a pick, his third on the season. Ball game.
When Kevin Johnson went out of the game with a concussion, Marcus Williams and Treston Decoud answered with pass breakups in Johnson's stead. That was a great sign for this defense heading into the final six games of the season.
It was a fantastic day for the organization, the team and the fans and if you weren't in the Stadium, you missed one of the best days in recent memory. Baltimore awaits this Texans squad for Monday Night Football. Can't wait.
Check out photos as the Houston Texans took on the Arizona Cardinals at NRG Stadium.