Playoffs: Diane Foote, Houston Food Bank Volunteer, Apple Corps Leader for School Market and Little Farmers
Diane Foote is a dedicated Houston Food Bank volunteer in the Apple Corps. Diane donates her time to assist with the School Market and Little Farmers food distribution programs to help provide food and resources to children. And for that, Diane deserves a crown!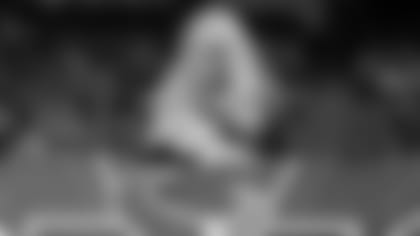 Week 8: Cindy Perini, Co-founder, Rescued Pets Movement
In 2013, Cindy co-founded Rescued Pets Movement (RPM) with 4 close friends. In six short years, RPM has saved over 40,000 dogs and cats from death row at Houston area shelters. Once the animals are rehabilitated, RPM transports them to rescue partners across the country where there is a need for homeless pets who help them find their happy, forever homes. And for that, Cindy deserves a crown!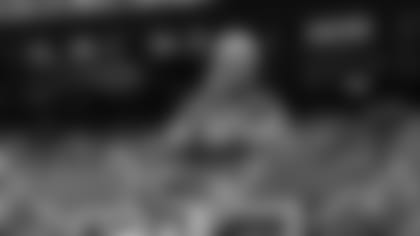 Week 7: Mrs. Lionese Whittaker, Area Manager, Boys & Girls Clubs of Greater Houston
Lionese Whittaker has served the Boys & Girls Clubs organization for over 15 years and recently joined the leadership team as an Area Manager where she now trains and mentors Club staff. She's passionate about youth, programs and opportunities and has played a key role in our strategic growth plan for the Fort Bend area. Because of her strong skills as Club Director before her Area Management duty, she was nominated to participate in the Fort Bend leadership academy where she knocked it out of the park. For that, Lionese deserves a crown.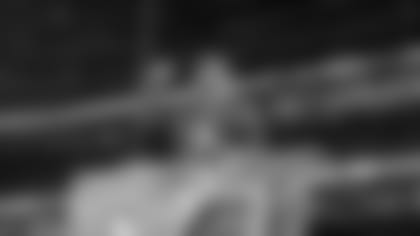 Week 6: Shaun McCowen, Senior Program Director - Community Outreach, YMCA of Greater Houston
Shaun has served the YMCA of Greater Houston for over a decade, with much of his work focused on children and families who are often unseen and overlooked in our city. He has dedicated himself to the most vulnerable in our community, logging long hours at apartment complexes, community centers and schools, ensuring that they are connected into resources and opportunities. He quietly and persistently faces any challenge given to him, without complaint, always focused on the most important thing. For that reason, he deserves a crown.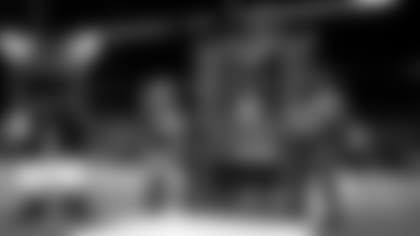 Week 5: U.S. Army Staff Sergeant / E-6 Jazmine Jones
Staff Sergeant Jones has served in the military for nearly 10 years. In her time, she has received the Joint Service Achievement Medal, Army Commendation Medal, Army Achievement Medal, Military Outstanding Volunteer Service Medal, Overseas Service Medal, and other distinguished honors. For her dedicated service to our country, Staff Sergeant Jones deserves a crown.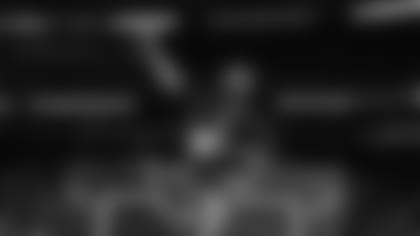 Week 4: Shaun McDowell, Head Football Coach at Foster High School
Coach McDowell is currently the head football coach at Foster High School of Lamar Consolidated ISD and president of the Greater Houston Football Coaches Association for 2019. McDowell has served as a USA Football Master Trainer for the Houston area as well as a Houston Texans Play Safe Coach helping train young people and coaches on the latest football techniques.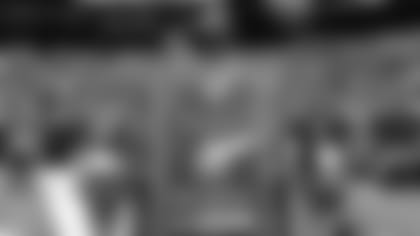 Week 3: Amanda Flannery, Executive Director of the Dickinson Education Foundation
Amanda goes above and beyond to make sure all students in Dickinson ISD are cared for. She works her absolute hardest to fundraise and make sure each student's individual needs are cared for by asking for corporate donations and getting to know the students and hardworking teachers. After Hurricane Harvey she dedicated countless hours to giving back to her community.
Week 2: Christopher Zepeda, Kids Café Lead Driver at the Houston Food Bank
Chris is the lead Kids' Café driver. The Kids Café program at the Houston Food Bank serves meals year-round to kids in child care and after-school programs at sites such as Boys & Girls Clubs and local schools. Chris worked his way up at the Food Bank. Chris is in the kitchen helping every morning during the summer on the line with meals, a task most drivers avoid. He is eager to learn and has asked for ways to provide more information and better serve his team. He says yes, helps the other drivers, helps the kitchen team, and smiles during his deliveries. In addition, Chris pulls product, helps other drivers, directs driver helpers and drives his own route delivering meals to kids.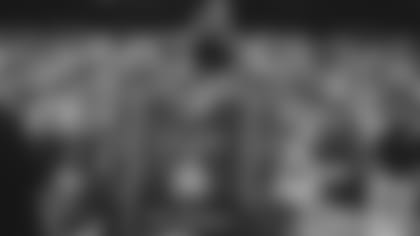 Week 1: Rene Cisneros, Firefighter and EMT with the Houston Fire Department
Rene Cisneros is a firefighter and EMT for the Houston Fire Department. He is also a Staff Sergeant in the Army with two tours in Afghanistan and still serves in the Army Reserves. He has served the community for many years and was recently in the news for saving a cat and a dog out of a house fire. On top of working 80 plus hours a week, he is a dedicated father to his 5 kids with his wife Irene.