Our Daily Brew cup is half full today, since 2023 is half over - or only just beginning, especially if you're looking at the NFL calendar!
Since we've hit the midway point of the calendar year, I thought it would be a great time to revisit my favorite Deep Slant interviews so far this year. Here they are in no particular order:
The offseason kicked off with the hiring of DeMeco Ryans. All the former Texans plus a few other celebs weighed in on DeMeco Ryans hired as head coach on the night of his introductory press conference.
-During the pre-draft process, I had a chance to talk to over two dozen beat reporters covering some of the nation's top prospects. Here are my interviews with USA Today's Buckeyes Wire writer Phil Harrison getting insight on C.J. Stroud and Charlie Potter, who covers Alabama football for 247 Sports, discussing Anderson. You may think you know everything about these players during their time in college, but I guarantee you'll be surprised at some of the stories.
Draft Weekend 1-on-1 interviews with the new rookies
(Ok, I lied. Maybe this one is my favorite.)
From Stroud and Anderson (together) to Tank Dell and the rest of the 2023 Draft class, I had a chance to chat with each player mere minutes after they were selected by Houston. "Meet" the players with me and stay for the reactions, the stories and the jokes too.
Post-draft breakdown with Pro Football Focus
Pro Football Focus's Lead NFL Analyst Sam Monson worked alongside Texans OC Bobby Slowik during their time together at PFF. Hear Monson's thoughts on the 2023 Texans draft class, where C.J. Stroud fits into this offense and what impresses him most about Slowik.
Deep Slant with Christian Harris
After appearing in 12 games last year with 11 starts, LB Christian Harris already seems like a veteran. Hear what the second-year linebacker had to say about his Alabama teammates rejoining him in Houston and what he envisions for 2023 under DeMeco Ryans.
Our burning training camp questions with Brandon Scott
And, of course, check out my latest podcast with SportsRadio 610's Brandon Scott recapping OTAs and previewing Texans training camp. Our burning questions include which rookies might earn starting roles, C.J. Stroud expectations and a camp battle we can't wait to see.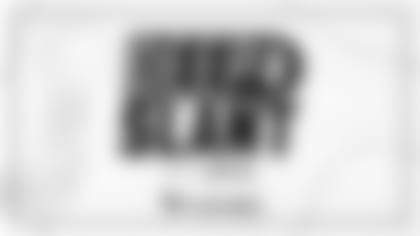 Deepi Sidhu talks to current and former players about their lives, focusing on lifestyle, Houston and pop culture.