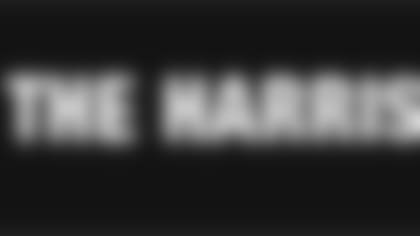 ](http://www.houstontexans.com/news/draftprospectreport.html)
The NFL Scouting Combine will begin next Wednesday with the first group of players - RB, OL and Specialists - beginning their work in Indianapolis. What we actually see of the Combine on NFL Network won't kickoff until next Friday, but that on field testing is just the last piece of the three day business interview.
The Wonderlic test, team interviews, bench press, height and weight measurements, medical tests and media requirements all take place before the players even set foot on the Lucas Oil Stadium turf for the on field testing we see on television.
Some players need the Combine for numerous reasons. Some are looking forward to "blowing it up at the Combine."
Ole Miss DT Robert Nkemdiche will be interviewed by dozens of teams and they'll ALL want to ask about his departure from Ole Miss and what led to it. How he answers those difficult questions during interviews will go a long way in where a team decides to slot Nkemdiche on its draft board.
Penn State QB Christian Hackenberg was never an issue off the field, but the interview process for him may have a similar impact. He'll get grilled as to why his last two years weren't as productive as his first year at Penn State. How he handles the interviews in Indianapolis can win teams over.
Eastern Kentucky DE/OLB Noah Spence is one of the top five most talented players in this draft but his off the field issues are lengthy. He's come a long way over the past couple of years and matured greatly. But, he'll still have to answer for his time at Ohio State and beyond. This is as big a week away from the field as could be for Spence. On the field? He'll crush it. Off the field is the key for Spence, to say the least.
Florida State CB/S Jalen Ramsey should put on a show during the on the field portion of the event. He won the ACC long jump title at the outdoor and indoor championships in 2015. He also ran lead-off leg on the ACC outdoor champion 4x100 relay. He's a whale of a football player but his measurables and testing will be/should be off the charts.
Baylor DT Andrew Billings could have a career in power-lifting at some point. When he was as a senior in HS, he broke a more than two decades old state meet record, lifting a total of a ton. Yes, 2,010 pounds in three lifts - 805 lb. squat, 500 lb. bench press and 705 lb. dead lift. He won't do the bench press testing live on TV, but NFL Network will absolutely get footage of his lift, especially if he gets anywhere near the 51 rep record set in 1999.
Billings' teammate DE Shawn Oakman will impress just by walking through the door. He's 6-7 and nearly 275 lb. with a 24 pack abs. He's a physical specimen, so I'm excited to see what he does testing wise during the week. However, I'm more intrigued by how he handles the interview portion of his Combine, though, given his departure from Penn State and a suspension early in the 2015 season.
Ole Miss WR Laquon Treadwell's 40-time has been much debated over the past year and some change, so many eyes will be fixed on the screen when he steps up to the starting line to run his 40-yard dash. Does it mean he can or can't play? No, but a good time could solidify his draft slot for teams needing a WR.
Can Indiana OL Jason Spriggs actually vertical leap 37.5" as his former coach Kevin Wilson noted on social media this week? That would be an accomplishment to say the least.
Those are just a few of the players to be watching next week at the Combine and why.
Check out photos of the top 100 players of this year's draft class according to Texans analyst John Harris.