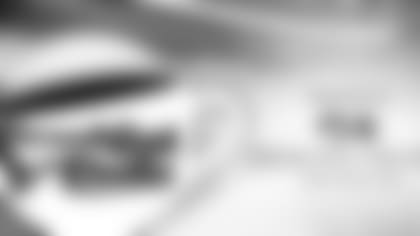 On Wednesday, the NFL world was turned upside down with two different maneuvers that could both indirectly and directly impact the Texans on Thursday night and beyond.
Let's take the first situation - the Eagles - Browns trade.
On the surface, there doesn't seem to much at play here. An NFC East team making a deal with an AFC North team. Both teams reside in the top ten, seemingly eons away from the Texans. But, let's dive further.
The good news is that more than likely the Eagles are going to take a quarterback, presumably North Dakota State's Carson Wentz, with the Rams rumored to select Cal's Jared Goff at pick number one. That'll push another player down a slot toward number 22. Both Goff and Wentz were rumored to go in the top ten, so it's not a seismic type of change for the Texans. But, if that move then forces a team to go up to number and select Memphis quarterback Paxton Lynch, then it absolutely pushes more good players down the draft board, a great situation for the Texans.
Where that's not great news is if Ole Miss left tackel Laremy Tunsil starts to fall in the draft. If he's sitting there at pick number 8, the Browns have an All-Pro left tackle (Joe Thomas) and they've already said they wouldn't mind dealing down again. What team is a candidate to move back up?
They have the extra picks from the deal with the Rams they could package with the 15th pick to the Browns for that No. 8 spot. Sure, they would no longer have six picks in the top 76, but they would have a few additional picks remaining from that deal, In that scenario, the Titans could walk away with the guy they originally wanted/needed AND a couple more players. Holy Broadway Street, Batman.
The other piece of news from the NFL that could have an impact is the rescinded offer of the franchise tag to former Panthers All-Pro cornerback Josh Norman. The Texans aren't in the Norman sweepstakes but could be impacted. Here's how…
Norman's first, and potentially only, trip was to visit the Washington Redskins. It's clear the Redskins have highlighted that as a need. So, say the Redskins sign Norman and eliminate that need, which frees them to draft a player to fill one of their two other needs.
Defensive line and wide receiver. It seems as though I've heard those two needs elsewhere this off-season...and the Redskins pick at 21, one selection before the Texans.
If Redskins don't or aren't able to sign him, another team with a ton of cap space ($58M) could.
The Jacksonville Jaguars.
Now, the Jags have spent a ton of money on defense this off-season - defensive end Malik Jackson, cornerback Prince Amukamara and safety Tashaun Gipson. They also get Dante Fowler back from a season-ending injury and could potentially add Joey Bosa, DeForest Buckner, Myles Jack or Jalen Ramsey to the defense too.
I think as a Texans fan, you'd want Norman to stay in DC. But, if he leaves, Jacksonville could be ready and is financially prepared to pounce.
So, no matter how you slice it, the Texans are impacted by both big pieces of NFL news from the past couple of days.